Hey everyone
I recently received an email question that I get quite frequently and thought it would be a good idea to share it! It is on the subject of the alkaline diet and muscle growth.
—
Hi Ross
How are you? I've been using your alkaline Dr Young products and eating as much alkaline food as I can and have noticed good improvements in my energy levels in the past few weeks. I'm sleeping better and my skin has never been so clear. I have bought the Alkaline Recipe System but am waiting until I go back to London to get it underway.
I gather from a few of your posts that you go to the gym quite frequently. I am now getting back in to gym mode, and was wondering if you could advise me on the following..
In terms of building muscle, could you advise on the best way to do that using the alkaline lifestyle… for example – What supplements, if any, would you take before you go to the gym and what should I take after the gym? Any advice would be gratetfully appreciated!! One of my goals over the alkaline diet programme is to try and broaden my shoulders and get as strong as possible. I'm hoping that by going alkaline, it will help me achieve my target…
This is a subject that is close to my heart and has been an area of experimentation and research for me personally over the six years I've been alkalising.
Essentially, the fundamental rules for building muscle stay the same, but you have to stay within the parameters of being alkaline. This might seem like a harder road to follow but the benefits, to me, are:
1. You are eating clean, so when you bulk up you don't put on fat like a lot of guys, and then need to cut – I don't necessarily think this yo-yoing with healthy living is a good thing for your diet
2. You are eating lots of greens, rich in chlorophyll that help to build healthy red blood cells – one of the cornerstones of muscle growth
3. You maintain your energy, improved sleep, improved skin etc (all of the things I got out of alkalising too!) – eating like most gym goers will leave you feeling the opposite of this
4. Eating the way a lot of gym goers eat is incredibly unhealthy, especially when you are then putting your body under such stress.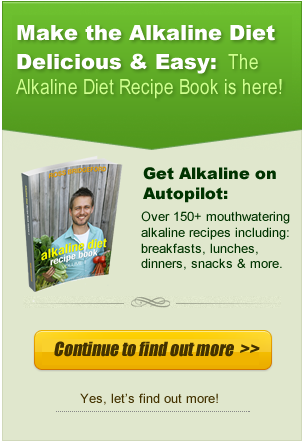 I have always been a believer that the hard work is done in the kitchen and the gym is the easy, enjoyable part and this should be true to everyone, not just those who are alkalising. I've interviewed a very, very good personal trainer called Scott Brady for the blog, and I definitely recommend you check it out here. He's a great guy and gave some awesome advice.
But here are my general recommendations:
1. Lift big and focus on the fundamental exercises, squats, presses, pull ups etc. The biggest lesson I've learned in the past few years is to focus heaps more on my legs. By growing these large muscle groups the knock on effect it has had on the rest of my body has been really noticable.
2. Eat heaps, this is the same for everyone, but especially for us when we're living alkaline. It is easier for others to get the short term gain of the crap food by stuffing carb-heavy, fat-heavy convenience food in. Sure this gives your body something to work with, but it is so short sighted because as soon as you've got the instant benefit of putting something in – all of the transfats and sugar will go and do the opposite to what you want. However, making sure you do eat enough is super-important. I find alkaline, veggie wraps with hummous are a great, quick snack. Keep up the nuts & seeds. Try to mix your proteins so that you get the full range of aminos. I also find making up large base salads with quinoa, beans, seeds etc is great. Keep it in the fridge and then you can just quickly chop in a heap of tomatoes, cucumber etc into it and dress it with omega oils and you're good to go in two mins.
3. Make sure you have something good, clean and alkaline to eat as soon as you've finished at the gym. It doesn't have to be perfect, but if it is 60-70% good then you're sweet.
4. Drink enough! Staying hydrated is critical to muscle development. Get your 4 litres of alkaline water every day.
5. Get lots of omega oils. Go onto any bodybuilding forum and you'll hear the same. Omega oils, especially omega 3 are so devoid in our modern lifestyle yet they are so critical to our health, energy and muscle growth. I strongly recommend Udo's Choice
6. Protein is obviously necessary. The big debate is how much. I believe that if you are lifting and exercising regularly then you do need more than the average person and I aim for between 70-110g per day. I don't obsess over it though and I do believe I get enough without it running my life! Tips I'd have to get this amount are:
1. I often put a scoop of organic sprouted protein into my green drinks. This probably adds between 20-40g per day to my diet.
2. I also put silken tofu into my alkaline shakes. Here is a pH boosting protein shake recipe I usually use.
3. I eat tofu a couple of times per week in dishes like this alkaline chilli lime steam fry.
4. I use Bragg Liquid Aminos instead of soy sauce in a lot of dishes. Tastes great and does provide a nice mix of amino acids!
5. I eat a lot of beans and pulses like chick peas, kidney beans, aduki beans, cannelini beans etc. I tend to soak my own organic ones, but as a protein guide – a can is about 25g of protein. I would probably use a can sized amount in a salad for lunch.
6. Obviously I get untold amounts of protein-rich greens like spinach, broccoli etc every day.
7. Almond butter is pretty handy in place of peanut butter – peanut butter is insanely acid-forming.
7. Rest – make sure you get enough! It's too easy to overdo!
I hope this helps buddy! Let me know if you have any questions or concerns or ideas! I'd love to hear how you get on. Just remember to eat enough, drink enough and set goals!
All the best, keep in touch
Ross