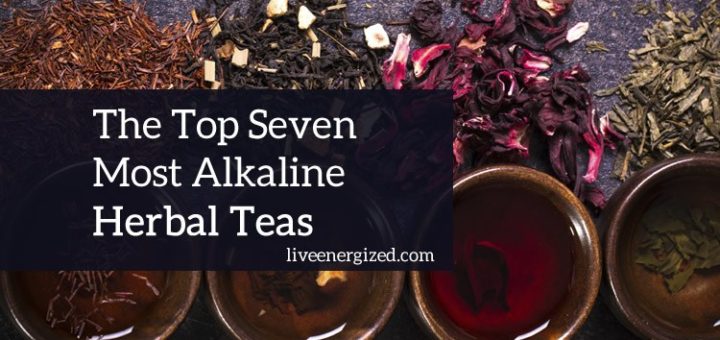 Hi guys
Since I've been promoting hydration as the most important part of the alkaline dietI've had heaps of questions asking me whether herbal teas are alkaline, so I thought it would be a nice idea to blog about my favourite alkaline herbal teas!
First, a Question: Is Boiled Water Alkaline?
The first thing to address is this – is boiled water alkaline?
The answer is yes!
Water that is alkaline due to ionization or mineral content holds it's pH wonderfully even when boiled. You can use a water ionizer, alkaline water jug or other filter to make alkaline water, boil this and you're set.
If you've ionized the water, it also holds its ORP too (if you use a glass kettle, a metal kettle will remove the ORP benefit).
As for pH drops, I would add these to the tea after it has boiled and cooled a little (i.e. just before you drink it). I'm personally not that comfortable boiling pH drops. No scientific reason, it just doesn't sit well with me!

Top 7 Alkaline Herbal Teas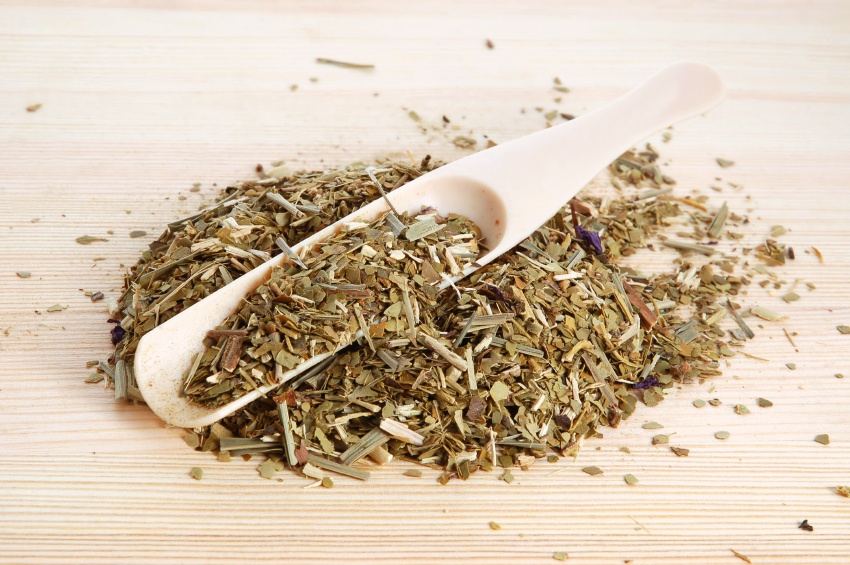 Yerba Mate Tea: A wonderful tea, native to South America, that can be really useful in detoxing and cleansing. It gives a slight energy boost, that is free from the jitters of caffeine-based drinks such as coffee and green tea and each infusion of yerba mate contains:
Vitamins: A, C, E, B1, B2, Niacin (B3), B5, B Complex

Minerals: Calcium, Manganese, Iron, Selenium, Potassium, Magnesium, Phosphorus, Zinc

Additional Compounds: Carotene, Fatty Acids, Chlorophyll, Flavonols, Polyphenols, Inositol, Trace Minerals, Antioxidants, Tannins, Pantothenic Acid and 15 Amino Acids.

Redbush Tea (rooibos tea): absolutely PACKED with antioxidants, this awesome tea is a great drink to have if you're trying to transition away from coffee. It's slightly bitter taste helps replace that bitter urge for coffee and black tea. It's packed full of nutrients including calcium, manganese, zinc and magnesium – all powerful alkaline minerals.
Peppermint Tea: very alkaline, very tasty and very, very good for digestion. It's refreshing, natural and caffeine free and has been widely recommended for IBS, flatulence, bad breath, nausea and heartburn.
Ginger Tea: one of my personal favourites, this zingy bad-boy is also good for digestion and nausea – but is also great for circulation, colds, flu, stress and headaches.
Rosemary Tea: native to the Mediterranean, Rosemary is another big hitter in the antioxidant stakes. I love it because it grows SO easily and you get LOADS of it when you grow a bush! It's high in the following: beta-carotene/Vitamin A, thiamin/Vitamin B1, riboflavin/Vitamin B2, niacin/Vitamin B3, Vitamin B6, Vitamin B12, biotin, pantothenic acid, Vitamin C, Vitamin D, Vitamin E and Vitamin K making it a great all-rounder!
Lavender Tea: the best smelling tea, lavender is the great relaxer – helping ease you off to sleep, to ease anxiety and stress and to help unwind after a long day. Luckily I've got almost as much lavender growing as I have rosemary!
Hence me being so relaxed…
Rosehip Tea: rose hips are the fragrant and tasty fruit of the wild rose plant and make a very very flavoursome tea. Because of the very high vitamin C content in rosehips (along with other vitamins, minerals and tannins), rosehips are considered to be an energizer.They are also rich in flavonoids, which help strengthen your body's capillaries among other things. Very useful for colds, flu, headaches, stomach aches and more
Update: More Delicious Teas for You to Try…!
Since I wrote this post, my passion for tea has only grown over the years (I think I wrote this four years ago…ish?), so I wanted to point you to a few more of my favourites.
Firstly, I have created two tea recipes you can make at home that are powerfully anti-inflammatory and alkaline:
Ginger & Turmeric Refresher Tea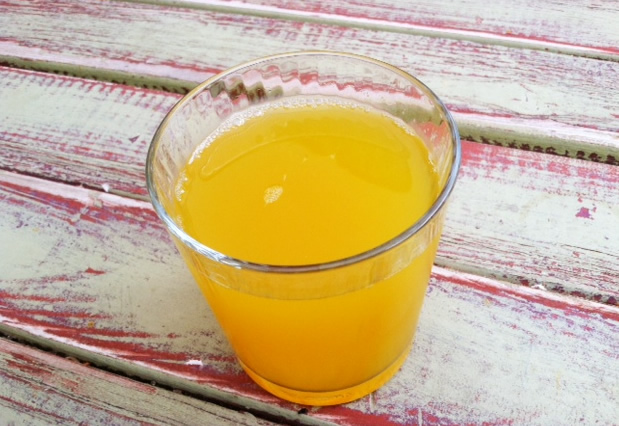 This tea is very simple, but incredibly delicious. All you need is water, a cooker, some fresh ginger and some fresh turmeric and about 10 minutes!
Preparation Time: 10 minutes
Serves: 2
Ingredients:
600ml of filtered, preferably alkaline water
1 inch of fresh root ginger
1 inch of fresh turmeric root
Optional: pinch of black pepper (reported to help absorption and bioavailability of the curcumin in turmeric)
Instructions:
Peel the ginger and turmeric and chop into small pieces (the smaller the better, but if you're in a hurry you can be quite rough)
Put into a pot, on the stove with the water and bring to a boil
Once boiling, bring to a simmer for 10 minutes (roughly) and then serve!
You can certainly leave it to simmer for longer if you want it stronger, and if it IS summer (lucky you) you can also chill in the fridge and serve as a deliciously refreshing iced tea!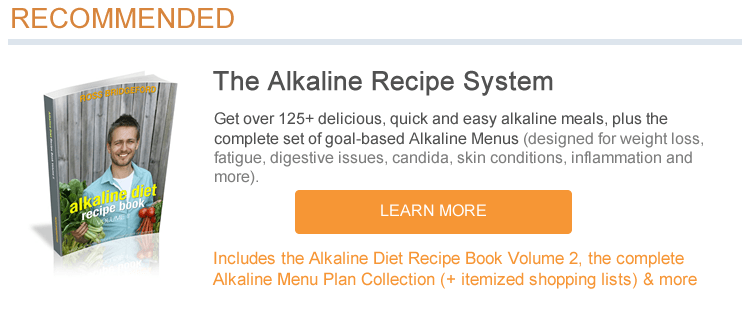 Creamy Coconut Turmeric & Ginger Warmer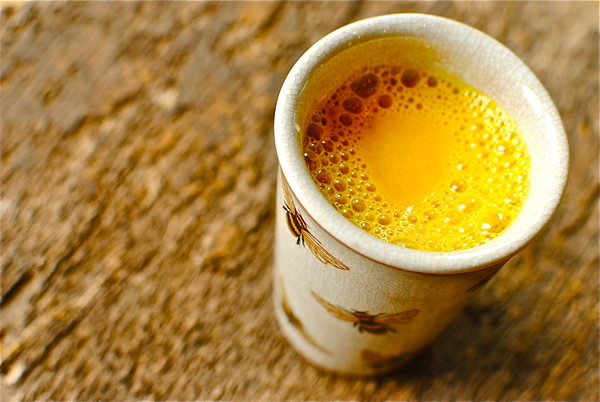 This one takes a little longer, but geez it's worth it!
Warming, soothing, comforting – it's my #1 winter favourite (aka hug-in-a-mug).
Preparation Time: 15 minutes
Serves: 2
Ingredients:
1 inch of fresh turmeric root
1.5 inches of fresh ginger root
2 tsp of coconut oil
250ml of full-fat coconut milk (don't worry coconut milk fat doesn't make you fat)
250ml of coconut water (or filtered water)
1 tsp of cloves
Optional: 1 vanilla pod
Optional: pinch of black pepper (reported to help absorption and bioavailability of the curcumin in turmeric)
Instructions:
Peel the ginger and turmeric and grate into a mortar
Add the coconut oil and using the pestle, turn it into a beautiful orange-yellow paste
Pour the coconut cream, water into a pan and spoon in the paste, and add the cloves
Bring to a simmer and simmer it all together for 4-5 minutes
Serve warm, straining if you wish
YUM!
Why These Two Teas are SO Powerful!
Turmeric and ginger are both from the same family, and are two of the most powerful ingredients I've ever researched in the 13 years of running this site.
They have been used for centuries in cooking AND as for their medicinal properties, with their use as a medicinal ingredient dating back to the ancient Egyptians and Indians. Both are certainly prominent in Ayurveda.
I've written a heap of guides in the past about how inflammation, low immunity and acidity is the root cause of almost every condition – and these two teas will help address all three of those issues.
Sleepy Time Homemade Tea Recipe from Crane & Canopy
I got this awesome homemade sleepytime tea recipe from…a bedding company! Makes sense!
I tend to leave out the catnip as it's sometimes a bit hard to find. But the rest of the ingredients are easily found at any half decent natural health store or online (I'd bet you can get all of these ingredients on amazon – here's the Lemon Balm for instance).
Crane & Canopy's Sleepy Time Tea:
You Can't Go Wrong…
To be honest, aside from green, white and black tea (which all contain caffeine – yerba mate contains a little, but not as much as these and nothing to worry about) you can't really go wrong!
Herbal teas are a great way to up your fluid intake with flavour!
And of course, feel free to add lemon, mint or anything else like cinnamon to add extra alkaline flavour!
Enjoy and let me know your favourite in the comments below!
Ross
P.S. Take a look at the Alkaline Recipe System. With hundreds of easy-to-prepare Alkaline recipes PLUS 7 goal-based meal plans each with itemized shopping lists (for goals including weight loss, more energy, better digestion, clearer skin and more) – it makes reaching your health goals SO easy!
+ Make sure to sign up for our free newsletter to get our latest alkaline recipes delivered weekly (it's free).