I remember coming away from UPW with one very puzzling question – what on earth are green drinks. I mean, I could guess as far as to consider it to be a safe bet that it was a drink that was green in colour – but what on earth was making it green and why would I want to drink something that was green?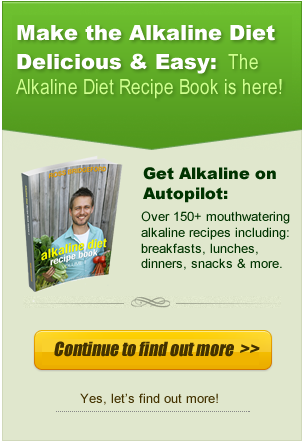 It took a bit of research to find out, but now, after three years of glugging them four or five times a day I can consider myself somewhat of an expert. I have pretty much experimented with every green drink on the market and I now have a pretty good understanding of a) what they are, b) which is best and c) the benefits they bring. It's all good.
So, What are Green Drinks?
A green drink is the outcome of mixing a grass-based powdered supplement with water. It is cunningly titled, as mixing it together makes the water turn green. I think Dr Young was the first person to coin this phrase, and genius it was.
Green drink supplements are, as stated, a mixture of different grasses that have been dried in any number of ways (flash, freeze, dehydrated, slow etc). They can be just one grass, but you are best off aiming for a mixture. While some brands aim to squeeze as many ingredients in as possible, others try to focus on just a core selection of four or five you should try to make sure that at least some of the following are included:
Wheatgrass
Barley Grass
Kamut Grass
Sprouted Alfalfa
Sprouted Soy
Watercress
A core mix of wheatgrass, barley grass and kamut grass would definitely still be effective.
Benefits of Green Drinks
The key reasons why I use greens are probably four-fold:
The greens are full of nutrients and goodness.
They give me much more energy and have helped my skin to clear up no end. I also have not had a cold for years since using them.
The greens are also highly alkalizing/alkalising – which is pretty handy if you follow an alkaline lifestyle
Drinking the greens encourages me to stay fully hydrated as I have about 4 litres per day

The benefits of green drinks goes well beyond this, but the above are my own personal reasons and benefits. I did not have a great deal of health complaints to begin with so I cannot sit here and write about it curing something or other – but it the benefits I have experienced are great. I do not get tired in the afternoons any more, I need less sleep, my complexion is clear and I haven't been ill for ages.

Which is Best?

This beautiful green drinks matrix – created by the more technically gifted members of the Energise team – is a very good starting point for selecting your preferred green drink. It outlines price, delivery times, quantity and how many days it lasts for. Excellent. What more could you want? Oh yes, taste. To put a taste-o-meter into the matrix was probably a bit too avant-garde for it's creator (yes, that's right, my taste-o-meter was mercilessly removed). So for all of you 'o-meter' types, here it is in it's full glory:

Ross' Patented Green Drinks Taste-o-Meter

Beyond Greens – a full, earthy, nutty taste. The nuttiness is brought about by the ingenious introduction of flax and other seeds to the green drink mix. Has a good range of ingredients which makes it quite friendly on the buds, and is not too over powering. Not as neutral a taste as others, but certainly more pleasing on the palette than powdered wheatgrass alone. The only downfall is that the bitty-ness of the ingredients means that it needs constant shaking and stirring otherwise you end up with a bit of a thick last few mouthfuls.

SuperGreens – very neutral and probably comes closest to the taste of actual garden grass (yes, admit that you ate grass from your garden when you were a kid too). It is fairly pleasant and mixes well into water, although it can lead to coughing for a while if you use really cold water. Is very conductive to glugging on the run and its colour does not cause too many shocked looks from workmates/fellow commuters as it is very pale. Consistent on the thickness so you do not get the wince on the last mouthful.

Alkalive Green – often dubbed the 'ladies choice' due to its sweeter taste, Alkalive Greens are probably the most easily drinkable of the greens on the market at the moment. Its glowing colour raises a few eyebrows so it is a definite choice for those who like to be noticed. Requires some shaking along the way, but not as much as Beyond Greens. Offers the best value for money without sacrificing even one little bit of quality. My personal favourite (and I'm not even a lady).

Ultra Greens – a more manly green drink (Tony Robbins wouldn't stand for anything else). Ultra Greens packs a punch, but retains the neutral taste favoured by most green drink connoisseurs. Like Tony, this is smooth and it also has some ingredients (such as Methyl-Sulfonyl-Methane – MSM) that other greens do not have. Definitely a strong contender as it is good value for money too and lasts quite a while.
I guess what the taste-o-meter is getting at is – it depends on your own taste preference (maybe they were right not to include it in the matrix after all). All of the above are top quality and I happily use them all and experience the same benefits regardless. I just so happen to prefer the sweetness of Alkalive at the moment, but I have got a pack of Beyond Greens in my fridge too. Ultra Greens is the current popular choice with the rest of Energise HQ at the moment.
We have tried to give you as much info as we can about all of the green drinks out there – good luck and let us know if you have any questions!