It's that time of year again! I know it's coming, you know it's coming and all the signs are there: the mood of the nation lifts (wahoo!), we start saying hello to each other again, everyone desperately starts trying to get in shape, the sunny mornings give everyone a lift and a spring in their step and the clocks change (at last!).
We don't go to work and come home from work in the dark anymore and we start looking forward to Wimbledon, summer fruits and holidays.
We also start sneezing. And itching our eyes. And then heading to the pharmacy to start our annual four month dose of drugs.
What if I told you that there were 100% natural ways to control hayfever, ways that were actually more effective than drugs and had none of the side effects of taking antihistamines (they're worse than you think, by the way)?
Life After Hayfever!
I used to be a eye-rubbing, sneeze-blessed, sniffling, tissue-carrying, flower-fearing, antihistamine junkie too. Now I'm free from all of those strange afflictions!
From my own personal point of view, I HATE using OTC drugs – or any kind of medication. I think it is just SO harmful to my body, stressful for my organs and boy, is it acidifying.
But when it came to hay fever it was a tough call to make – because let's face it, life is pretty hellish when you're all fever-ed up when you're trying to enjoy the balmy summer evenings (you've been waiting for through so many dark summer months).
But now I'm drug-free, fever-free and I hardly ever give it a second thought. Not only do are the symptoms barely noticeable (they're almost completely gone), but when they do show up I've got natural protection that works better than any antihistamines ever did.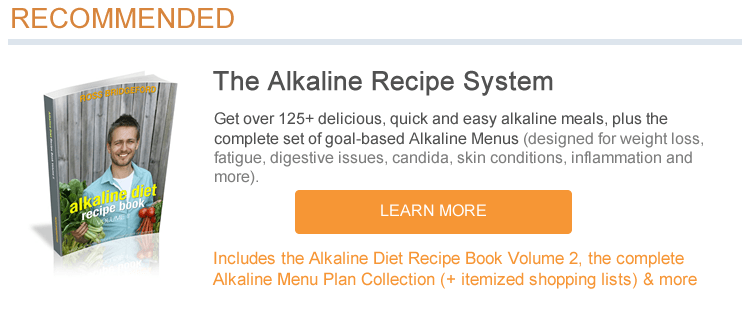 Natural Hay Fever Defence
I have experienced, I would estimate, 90% improvement in my hayfever during the last few summers. This has been achieved through a combination of instant, natural relief and long-term dietary changes that give my body the tools it needs to deal with hayfever.
Instant Relief
When hayfever strikes, you want it to stop, right then and there. The bodily reaction that causes the hayfever symptoms are from your immune system overreacting to normally harmless airborne particles. When this happens, you get the easily recognisable symptoms such as a runny, itchy nose, itchy eyes and sneezing. As soon as this starts you get pretty desperate to make it stop.
This is when antihistamines are the easy answer. However, there are a number of herbal, natural remedies that offer a fantastic, drug free alternative:
Luffa (Luffa operculata): effective in combating the symptoms of rhinitis which include sneezing, nasal discharge and a blocked nose.
Heartseed: is used to relieve allergies, especially itchy skin reactions
Golden Thryallis: has desensitising properties useful in hayfever, allergies, bronchial asthma and allergic skin disease.
Horseradish: a nasal and bronchial dilator of benefit in the relief of nasal congestion, sinusitis and catarrh
Garlic: both immune boosting and antimicrobial – great for your sinuses too.
Bee pollen: a respiratory system strengthening food helping to heal and even prevent allergies
My Recommendations:
Vogel Luffa Complex Nasal Spray: this 100% natural product contains luffa alongside several other herbs that are known for their anti-allergy porperties, including heartseed, golden thryallis and chapparal. This stuff works.
HayMax: a lovely balm, feels nice on your face, smells nice and totally stops the allergens going into your nose! I can't recommend this highly enough!
Supplementary Garlic & Horsradish: garlic & horseradish are both excellent for nasal and sinus problems and so a great for treating the symptoms of hay fever. You can, of course, up the amount of garlic in your diet too!
Bee Pollen: known to benefit the immune system and build resistance to allergies – bee pollen is a useful weapon in the fight against hay fever.
Long-Term Relief
Diet can have a huge effect on your body's ability to combat and deal with hay fever. When we give our body the tools it needs it can handle pretty much anything. However, when we live an 'unhealthy' (or acidic) diet we compromise our body's ability to handle invasion.
When you look at the cause and effect of hayfever this really makes sense.
Foreign bodies enter our system and our body does what it can to deal with them and eject them. This is an allergic reaction. Our body is sensitive to these foreign invaders and it quickly tries to eject them (out of our nose, ears, eyes). Our body just can't handle these invaders (the pollen/allergens). When our system is in great working order and we are well nourished our body can deal with these minor invasions without any crisis at all.
Since I have been living healthily and alkaline, I have barely suffered any hayfever. Only on really high pollen count days do I even notice – and even then, a spray of the luffa complex deals with it straight away.
Hayfever is a similar analogy here to catching colds and flu. When we live an unhealthy lifestyle our body struggles tremendously when these harmful germs, bugs and whatnot enter our body. Our immune system cannot cope and our body tries to eject the badness through our nose, eyes etc.
Since going alkaline (or just healthy) I have literally not had a single cough, cold, sore throat etc. I used to get ill at least six times per year.
But back to hay fever, here are the particular nutrients that you should try to get an abundance of, especially now – before the pollen really kicks in:
Omega 3: Research suggests that may they omega 3 may reduce the production of inflammatory chemicals in the body which makes it very effective in combating the symptoms and treating the causes of hay fever. Gettin omega 3 through diet is difficult, although consuming fresh, oily fish is a good start. I strongly recommend supplementation of your omega 3 intake to ensure you get enough – because it is so important for so many reasons!
Garlic: as mentioned, garlic is great for preventing hay fever. Garlic is extremely anti-inflammatory, anti-bacterial and anti-viral, boosts the immune system and is therefore a great support for your body in terms of dealing with the invaders that cause hay fever.
Antioxidants: in particular flavonoids (found in virtually all fresh vegetables) which prevent the release of the inflammatory chemical histamine from immune cells & carotenoids (plenty in orange foods (like carrot and sweet potato, squash etc) and green foods) which promote freedom and openness in your airways. Antioxidants also have a whole heap of other benefits (see here) including boosting the immune system.
Green Foods: getting plenty of green foods in your diet benefits your body in pretty much every way, and having a strong, healthy and vibrant body will simply give you everything you need to prevent the symptoms of hay fever from appearing in the first place. When you are healthy and vibrant your body can easily deal with allergens and airborne invaders. This could be a blog post in itself…and luckily for you it is! Click here to read more.
Exercise
Scientific research proves that hay fever is more prevalent in people who are physically inactive. Get fit, lose the fever. Oh and as a side effect, you will also get more energy, more mental clarity and will get a fit, buff body. And no more sneezes.
And Supplements?
It has been shown that silver & caprilenic acid are both great for hay-fever due to their anti-yeast, anti-fungal and anti-bacterial properties and because they both give an instant and lasting boost to our immune system.
Other Solutions
Given my recent blog post on my holiday in Thailand, it is not surprising that I would recommend acupuncture for everything(!) but I have read many reports showing that acupuncture is particularly effective in reducing and preventing the symptoms of hay fever.
In a German study (from the journal Allergy) – 52 people with hay fever received acupuncture (once a week) and a Chinese herbal tea designed to address allergic symptoms or placebo acupuncture and a regular herbal tea. After 6 weeks, the acupuncture group revealed an 85% improvement on a "global assessment of change" scale compared to 40 percent in the control group.
Even if you just get the 'energy balance' benefits I'd recommend giving acupuncture a go!
Hay Fever Free!
I've no doubt that I will NEVER go back to antihistamines.
Going the natural route has literally taken hay fever out of my life – I am no longer a sufferer! I truly believe that with diet and natural remedies this is possible for anyone.
I'd love to hear how you get on with your hay fever this summer! Let me know your experiences in the comments below!
Have a great week and an awesome summer!
Ross