Growing Sprouts for Health & Energy
When I first started learning about alkalising, sprouting was definitely one of those things that I put into the 'too hard' basket. It just sounded like something that would be a lot of effort, require expensive equipment, gardening skills and would generally be more effort than it was worth. How wrong was I? It is really easy and it is really, really cheap. And it is a really, REALLY great way to get an instant, easy nutrient hit!
In fact, I remember, just a few weeks after Callum (my brother, the other face of energiseforlife.com) and I had first started on this quest to become alkaline he rang me to tell me that he'd just harvested his first batch of fresh sprouts! I couldn't believe it! He told me how quick, cheap and easy it was and so within six days (and under £10) I had my own batch ready to go in salads, juices, steam-frys and just to grab a handful to snack on.
It was so easy, and let's face it, I was quite proud of my achievement too. I remember quite clearly my first harvest was of alfalfa, mung bean and little radish.
Why Sprout?
Sprouts are one of the most alkalising, nutritious and easily accessible foods know to man. Being rich in vitamins, minerals, proteins and enzymes, they can be grown easily in four to six days and require no effort and very little cost.
A sprout possesses all of the energy, vitamins and nutrients and power that it needs to be able to transform from a small seed into a fully-grown plant. For this reason, at this stage of it's growth, the nutritional value of the seedling is at its highest. For instance, sprouted lettuce seeds can contain 400% more protein than lettuce and over 3900% more beta-carotine.
Also, due to their size and taste you are able to eat hundreds of sprouted seeds at a time. In so many sprouts, you are eating the equivalent of hundreds of fully grown plants all at once – when else would you be able to get the goodness of one hundred mature plants in one meal?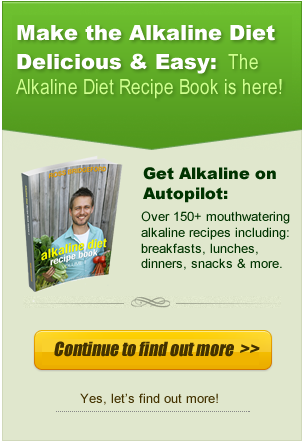 Sprouts are an alkalising, living food which continue to grow and gain vitamins after being harvested, which when compared to food bought at the supermarket which begins to lose their nutrient content as soon as they are picked (and are not then consumed for weeks on end) become very attractive – especially if you are trying to add more raw food to your diet.
Sprouts: Packed With Nutrients
The nutritious value of sprouts is remarkable with sprouts containing a greater concentration of vitamins, minerals, proteins, enzymes, phytochemicals, anti-oxidants, nitrosmines, trace minerals, bioflavinoids and chemo-protectants (such as sulphoraphane and isoflavone) which work against toxins, resist cell mutation and invigorate the body's immune system than at any other point in the plant's life – even when the plant is fully matured.
The abundant enzymes in sprouts also makes them easily digestible as their delicate cell walls easily release elemental nutrients.
Are you sold yet? Seriously, if you haven't started sprouting yet, now is the time. So let's find out…
How to Grow Sprouts
Growing sprouts is a very simple and straightforward process. You simply need a sprouter, some seeds and water. No soil, tools or skill required!
The first decision you will have to make is which sprouter to buy. There are many sprouters available on the market ranging in price and style with the three most common being:
Sprouting Jar – the cheapest option, the sprouting jar is literally that – a jar. You simply place the seeds in the tray at the bottom of the jar and you're away. Pro's – cheap and simple. Con's – you can only grow one type of sprout at a time. Price approx £4-6 – CLICK HERE TO SEE OUR SPROUTING JARS
Sprouting Trays – the most common option, the sprouting tray is a multi-tiered system allowing you to grow different varieties of sprouts and/or at different speeds, so you can always have a rotation of sprouts ready to harvest. Price approx £15-20 – CLICK HERE TO SEE OUR SPROUTING TRAYS
Automatic Sprouters – the most advanced option, for the serious sprouter! Using an automatic sprouter allows you to grow an impressive amount of sprouts and much, much faster than when using the manual sprouters. These sprouters automatically mist the growing seeds and prevent mold growth (which can happen with the manual sprouters, especially with fibrous sprouts like mung bean). No plumbing or fitting is required, making them really easy to use and versatile to store. These are well worth the investment if you are serious about getting sprouts into your diet. Price approx £150 – CLICK HERE TO SEE OUR AUTOMATIC SPROUTERS
Step-by-Step Guide to Manual Sprouting:
Using a manual sprouter is really easy, and once you've done it a couple of times you'll be sprouting on autopilot! Here is our simple six-step sprouting guide:
Step 1: make sure your hands and all equipment is nice and clean and then place seeds in a sieve and wash thoroughly
Step 2: soak the seeds overnight (or for approximately 12 hours) in an airtight container
Step 3: rinse the seeds really thoroughly and then place them in the germinator ensuring that they are evenly spread out and not too crammed together
Step 4: place the germinator in a well lit spot, but away from direct sunlight and keep at room temperature
Step 5: water twice daily by pouring water into the top tray and allowing to filter through the trays and into the reservoir.
Step 6: after 4-6 days your sprouts are ready to harvest! Rinse thoroughly and keep refrigerated in an airtight container. Remember to consume within 5 days)
Extra Sprouting Tips
Be careful for mold growth, but don't be too paranoid! Mung bean and some other sprouts have fibrous hairs which can look a little mold-like!
If you use the sprouting trays try crop rotation! Stagger the growth of your sprouts so that you never run out. I used to grow them all in big batches and then have to wait days for the next batch to come through!
When watering your sprouts, once the water is fully through empty the reservoir – this will ensure that there is not too much moisture and therefore limit the possibility of mold growth
What to Sprout
You can actually sprout pretty much any seed. My personal favourites are:
Mung Bean
Alfalfa
Broccoli
Little Radish
Red Clover
Flax
Lentil
Fenugreek
Cabbage
Rocket
Click here to see more seeds!
When and how to use sprouts
Sprouts can be eaten almost anytime, with anything! Barely a meal goes by without me throwing a handful of sprouts in. When you have tried a few varieties you will see what you like, which sprouts have a strong taste and which are more neutral. I personally find that alfalfa and mung go with almost everything because they are subtle but crunchy and fresh-tasting. Whereas little radish and brocolli sprouts are a little more strong, so I tend to use these in salads and steam-frys more often.
Sprouts are also an awesome nutrient hit in juices – because you can juice a HUGE handful of sprouts into your juice you are getting all of that concentrated nutrition…erm…concentrated again!
I hope this little guide has helped to demystify sprouting for you. It really is very easy and is sooo worth it!
Treat yourself!
Ross