Why You HAVE to Quit Sugar – 9 Proven, Science-Backed Reasons
Sugar is THE most acid forming, inflammatory, deadly food on Earth – and it is rife in our modern diet. In this guide I am going to prove to you why you HAVE to quit sugar.
It is addictive, more so than cocaine, and it has been exploited by food manufacturers to get you hooked on their foods for decades.
It's directly linked to cancer (1, 2, 3, 4, 5), Alzheimer's (6), type 2 diabetes (7, 8), liver disease (9, 10), obesity (11, 12), heart disease (13) and so much more.
And we consume (as a population) a LOT of it.
According to a 2015 study by Euromonitor, an average American consumes about 32 teaspoons of sugar per day.
That's 128 grams – on average!
That's not an extreme, niche group of society – that's an average person.
And it gets worse – in his book, The Sugar Fix, Dr. Richard Johnson has shown statistics stating that about 50% of Americans consume as much as half a pound, more than 225 grams, per day!
225g per DAY!
It's frightening.
Imagine what eating that daily could do to your body!
And it's happening predominantly because most of us have no idea just how much sugar is in the foods we're eating.
An average person is eating 125g – more than 300% over what Government guidelines are (and I think our daily target should actually be lower than theirs). This is the #1 challenge to our health.
Just look at this chart from the American Journal of Clinical Nutrition showing how our sugar intake has grown over the past few decades (alongside obesity rates…interesting, we'll get to that):
Obesity Rates vs Sugar Consumption; Source: American Journal of Clinical Nutrition
And then consider that even 30 or 40 years ago we didn't have salad dressings with 7g sugar per serve, pasta sauce with 12g per serve, breakfast and snack bars with up to 20g per serve, breakfast cereals with 20-30g per serve (plus the sugar from the milk)…
Don't even get me started on soft drinks.
Just one study estimated that 180,000 deaths worldwide can be attributed to soft drink consumption.
We are under constant bombardment and a lot of us are utterly addicted to sugar.
And clearly, a lot of people are eating WAY over the recommended daily allowance – set at 37.5g for men per day and 25g for women – per day (remember a lot of people are consuming 225g per day!)
By the way I absolutely don't judge anybody over this.
I know that if you're eating more than the recommended amount each day – it's doesn't mean it's your fault.
I truly believe that. Yes, we are responsible for our own actions…BUT…
We're not being fed the truth.
We're being misled, lied to, facts are being skewed, and sugar hidden in places where we wouldn't even expect to look for it.
Shouldn't we be warned that one serve of yoghurt can contain more than your entire recommended daily amount of sugar?
If you consume more than the recommended daily allowance for sugar I truly urge you and want you to read through this quick guide…
Today is the day that you finally quit sugar…
I am not writing this guide to simply shock you.
I want you to take from this how serious excess sugar consumption is.
I want this to motivate and educate so you can start to move in the right direction.
This guide will walk you through the NINE most destructive ways sugar damages your body, your hormones, your organs and why you absolutely have to quit sugar as soon as possible!
Why You HAVE to Quit Sugar NOW!
When most people think of the danger of sugar they only really think of it in terms of their waistline. Absolutely nothing wrong with that, but I want you to see how it goes WAY beyond that too.
Sugar is the most inflammatory, acidic, oxidising, stress-causing food on the planet.
And I want you to quit.
Up front, let's recognise that high sugar intake causes:
– insulin resistance
– inflammation
– chronic acidity
– oxidative stress
And all of the below (plus so much more) arise when any one of these conditions are present.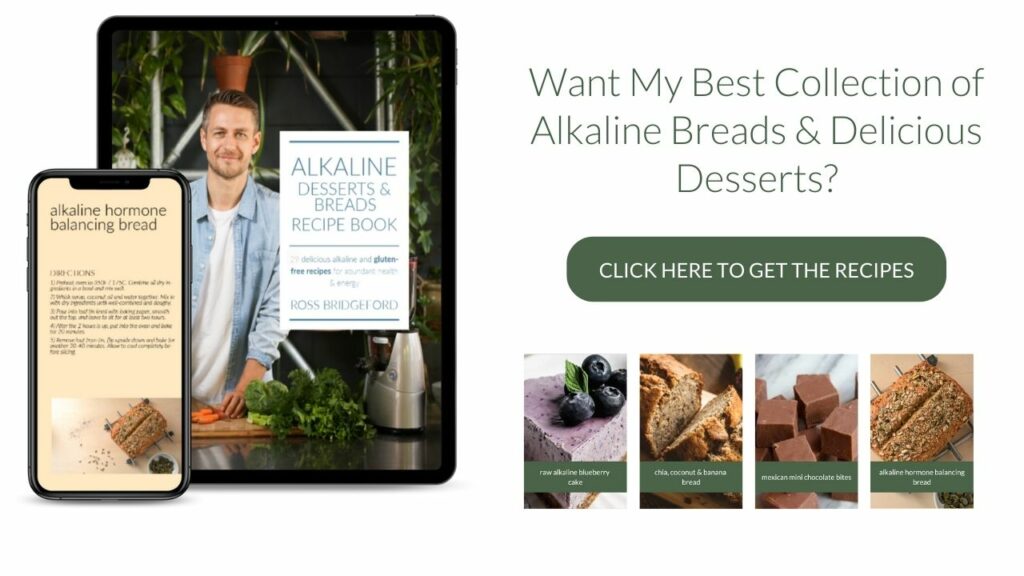 But to break it down into more specific outcomes and to motivate you and get you going – here are my top 11 shocking things sugar is doing to your body and why you have to quit sugar today:
Reason to Quit Sugar #1. Type 2 Diabetes
In 2015 a study from the British Medical Journal reviewed data from 38,253 individuals over 17 different backgrounds to assess if a high consumption of sugar directly led to type-2 diabetes. Guess what they found…of course "sugar consumption is related to a "substantial number of cases of new onset diabetes" (14)
Consistent sugar consumption leads to consistently high blood sugar.
Type 2 diabetes usually begins with insulin resistance, and sugar consumption is the direct road to insulin resistance.
When there is high blood sugar, insulin is released by the pancreas, and the higher the blood sugar the more insulin must be released.
And if you trigger high blood sugars repeatedly, the accompanying overproduction of insulin will lead to huge and rapid production of visceral fat accumulating around your abdomen.
And the bigger your belly (i.e. the more visceral fat), the poorer your response to insulin, and the result is that higher and higher insulin levels are demanded, creating a vicious cycle.
Remember, nothing provokes high blood sugar like sugar itself.
This is when things start to get really bad. When visceral fat accumulates, the flood of inflammatory signals it produces causes the body to respond much less effectively to insulin.
This 'insulin resistance' means that the pancreas must produce even more insulin to metabolise the high blood sugar.
Eventually a vicious circle of high blood sugar, increased insulin resistance, increased insulin production, increased visceral fat, leading to more increased insulin resistance, more visceral fat, more insulin production…and so on…leaving you fat, sick, chronically fatigued and with the condition we label as type 2 diabetes.
Sugar consumption is the quickest way to type 2 diabetes, there is no question about it. And sugar being the most acidic food on Earth and dietary acidosis being a proven link to insulin resistance (15) means that…
You gotta quit sugar!
---
Reason to Quit Sugar #2. Cancer
Refined sugar (that's white sugar, brown sugar…pretty much every sugar) and high fructose corn syrup (excessively used in foods and soft drinks) – a.k.a all sugar – is the biggest cancer causing food by far.
According to Ty Bollinger of The Truth About Cancer:
"Due to the anaerobic respiratory mechanism exhibited by ALL cancer cells, sugar is cancer's favorite food! And since half of the white sugar in the USA comes from sugar beets, you should remember that most beets are now genetically modified. This is another reason to stay away from the "White Death," isn't it?".
Sugar is probably the most acid-forming food on earth and cancer thrives in an acidic environment. We have all heard the Otto Warburg Nobel Prize winning research on how cancer cannot survive in an alkaline environment, but – shock horror – there has been more recent research into this.
In a 2012 study published in the journal Nutrition & Metabolism (16) the researchers state their finding show that "lower pH levels in the extracellular space promote the invasive and metastatic potential of cancer cells".
Further studies have proven this over and over again – acidosis causes cancer.
And with sugar being the most acidic food we know – it might be time to revisit how much we are consuming.
---
Reason to Quit Sugar #3. Hormonal Imbalance
Sugar not only provides major highs and lows in mood and energy, it can also disrupt one of the most powerful hormones in the body: insulin. And insulin is closely connected to all of the other hormones in your body, including estrogen and testosterone.
When insulin spikes, typically after a meal high in sugar, this can lead to lower levels of an important protein known as sex hormone binding globulin (SHBG). SHBG binds excess estrogen and testosterone in the blood, but when it's low, these hormone levels increase. Insulin also increases the production of testosterone, which is then converted into even more estrogen by fat tissue in the belly (see below).
These effects mean the ratio of estrogen to progesterone is way too high, leading to irritability, anxiety, insomnia and more.
After oestrogen and progesterone, next up on the list is cortisol, which is arguably even more important. Studies have shown chronically elevated cortisol levels are a precursor to almost every major disease.
When blood sugar spikes and too much insulin is released (which leads to low blood sugar immediately afterwards as the insulin quickly shuttles all the energy from the blood into cells) cortisol is released – the stress hormone – which not only makes us feel anxious and stressed, but also makes us feel hungry…
Elevated cortisol puts you at increased risk of a ton of different health problems, including:
• Anxiety
• Depression
• Digestive problems
• Headaches
• Heart disease
• Sleep problems
• Cancer
• Type 2 diabetes
• Memory and concentration impairment
• Alzheimer's
• And so much more!
And then, fructose within sugar raises the levels of the hormone ghrelin which, after the cortisol has MADE us hungry, the ghrelin KEEPS us hungry, leading to…
---
Reason to Quit Sugar #4. Rapid Weight Gain
Sugar is both directly and indirectly an rapid fat gaining nightmare.
When we see charts that show the growing % of children and adults who are overweight or obese, they correlate directly with sugar consumption.
Remember the chart above from the American Journal of Clinical Nutrition? Sugar consumption correlates exactly with obesity rates.
How Sugar Directly Causes Fat Gain
Remember: sugar is composed of two molecules… glucose and fructose.
Glucose is by far the lesser of the two evils because it can be metabolized by every cell in the body and if we don't get it from the diet, our bodies make it. In fact, our bodies do actually use glucose for energy (along with fat, and to some degree protein), so some glucose is needed – but best sourced from complex carbohydrates rather than raw direct sugar.
However, fructose is different. Fructose is a big stressor to the body.
Why?
The only organ that can metabolize fructose is the liver, because only the liver has the capacity to transport it (17).
If you're super athletic or exercising a lot every day, you're fine because the liver will turn the fructose into glycogen – a storage form of glucose in the liver – because you're burning so much energy.
However, if your liver is already full of glycogen (which is true of most people who eat too much sugar, and even if they exercise a regular amount), the fructose will be turned into directly into fat. (18).
The second way sugar directly increases fat on your body is because it messes with your insulin levels, making you insulin resistant.
When we eat a sugar-rich meal, or suck down a soda, glucose levels go up.
When there is excess glucose in the body, the body recognises this as toxic and rapidly releases insulin to clear the glucose from the bloodstream and into your cells.
Without insulin our blood would easily become toxic.
With a health balanced diet this mechanism works perfectly, as it has evolved to do.
However, we've broken this mechanism with our modern, sad western diet – packed full of sugar, carbs and grains that spike blood sugar like nothing else.
When the system is broken cells become resistant to the effects of insulin, meaning the body has to produce more to get the same effect. And then because you become resistant (insulin resistant) you have to make more, and more, and more…
The worse it gets, the worse it gets.
This is what leads to type 2 diabetes.
Aside from clearing glucose from the bloodstream, insulin is also responsible for sending signals to our fat cells telling these cells to collect fat from the bloodstream, store it and to avoid burning the fat that is already being carried.
So guess what happens when we have a ton of excess insulin in the body all of the time?
When insulin levels are chronically elevated, much of the energy in our bloodstream gets deposited as fat and stored.
And this leads us to the next issue…
When sugar consumption indirectly causes even more fat by messing with…
When you become insulin resistant and have excessive insulin production as discussed above, the body then has a hard time accessing the stored fat as energy.
So we not only stop accessing stored fat for energy, but there is a second problem: the brain starts to think that it is hungry when it is not.
Herein starts the 'indirect' ways sugar causes fat gain. It totally messes with your hormones. Four hormones in particular (as well as insulin of course):