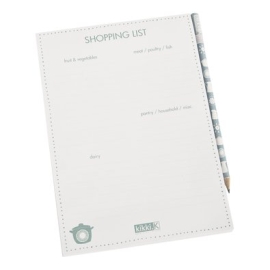 Hi guys
A beginner's Alkaline Diet Shopping List is something that I am asked for over and over, those things you need to REALLY get going and start feeling the benefits right away.
I know how amazing it can be to feel that massive positive rush of energy and vitality and all-round positivity when you first start to alkalise and this alkaline diet shopping list will be a big help to you.
…because I know how frustrating it can be to start with so much motivation and enthusiasm only to be undone by not having the right tools in the box and this will get you started right away.
If you haven't started to alkalise just yet I am so envious of you* (see below)
To make the your Alkaline Diet Shopping List useful I have divided it into sections:
Please note, that you don't need every every piece of equipment, and I've listed them by Highly Recommended, Recommended and Awesome to Have so that you don't feel overwhelmed. I've also done this for the alkaline supplements too.
Remember, you can live alkaline with no equipment, and just fresh veg from your local market – but all of the equipment and supplements make it way easier. However, I don't want you to read this and feel like you can only do this lifestyle by spending a fortune. Focus on the BIG and most important purchases that fit your budget and then hit the veggies….hard.
The Most Important: Alkaline Diet Recipe System
Knowing what to eat is the most important part of understanding the alkaline diet. BUT that's only half the battle –
knowing how to make delicious MEALS from the alkaline foods you can eat is the most important and most difficult thing to get right!
But – help is at hand! My NEW Alkaline Diet Recipe System has over 120+ brand new alkaline, delicious and easy to make recipes to get you alkaline quickly, easily and enjoyably.
And right now you can get it with a great discount. Click here find out how to get the Alkaline Recipe System (inc. 7 Alkaline Recipe Meal Plans for different goals such as weight loss, energy, digestive support & more).
With this in your hand you will be able to get alkaline so much more easily!
OK, so let's get started:
Alkaline Diet Shopping List: Equipment
In reality, there is nothing that is so important that you can't live alkaline without it, but all of this equipment helps heaps. As mentioned, I've prioritised it for you, so if you have to pick, go for the Highly Recommended stuff:
Highly Recommended Alkaline Equipment
Chanson Alkaline Water Ionizer: this is my first pick by far for two critically important reasons. Firstly, tap, bottled, RO and distilled water is acid forming – so because staying hydrated is super-critical to staying alkaline, it is really important to drink a good quality, alkaline water. There are other ways of getting alkaline water and my FREE guide to Alkaline Water goes through each step-by-step, so if you've not seen it, I recommend it.

Secondly, the water from a Chanson is not only alkaline with a perfect pH of 9.5 but it is also antioxidant rich. Can you imagine the difference it will make to your health & energy to go from being dehydrated on crappy tap water to drinking 2-4 litres of pH 9.5, antioxidant-rich, superfiltered water each day? It's an immense difference.
Quality Juicer: next up, I recommend you invest in a juicer. There is almost nothing you can do that is more powerful for your health than consume a fresh vegetable juice each day. The alkaline diet goes into OVERDRIVE when you include fresh juice. I thoroughly recommend you make juicing a habit.You really do get what you pay for with juicers and I thoroughly believe that the Hurom is the best out there on the market.
Blender:A lot of people don't understand the difference between blending and juicing and/or they don't see why they need both. Blenders blend the whole food, keeping the fiber and make excellent soups and smoothies.
Juicers juice the food, removing the skin and fiber giving you a thin juice. You lose the fiber but this makes it so much easier for the body to assimilate the nutrients. Remember, you can't juice an avocado and you can't blend ginger. But you'd want both in your diet right?
Recommendations (no affiliation, these are just my personal preferences):
Juicer: Hurom Juicers – I love the HU500 for the price with amazing performance.

Blender: I personally always recommend going the extra mile and getting the Vitamix
However, it's important to remember that to get started you don't need to spend a fortune – ANY juicer or blender is a good start!
Recommended Other Tools to Get Alkaline
Sprouter: sprouts are quite frankly…awesome. Basically, a sprouter enables you to grow sprouts! Why do you want to grow sprouts? Because they are super-cheap, super-nutritious, alkaline powerhouses that take the alkaline diet to the next level.
Rebounder: rebounding is a very, very effective and efficient exercise that not only tones, burns fat and makes you feel great (and is perfect for beginners or those afraid of the gym) but it is also one of the most effective exercises for giving your lymphatic system a workout.
Awesome to Have
Soy/Almond Milk Maker: A very handy edition for making fresh nut milks. The Hurom can do this job too, but if you have a normal whizzy juicer the soy/almond milk makers are very handy indeed, and are pretty cheap.
Dehydrator: this is the portal to alkaline snack heaven. You really can dehydrate anything you like and make a whole heap of tasty alkaline snacks – plus you can make delicious raw crackers from flax! Awesome
Alkaline Diet Shopping List: Alkaline Supplements
A lot of people ask me, 'which supplements are the most important, I don't know where to start?' so hopefully this quick rundown will get you moving without having to spend an arm and a leg.
Highly Recommended

Green Drink: green drinks are the core supplement of the alkaline diet. A broad range of powdered grasses, green vegetables, fruits, sprouts and more – green drinks give you a huge alkaline boost and are taken as 1 scoop in 1 litre of water 2-4 times per day. My personal recommendations are: pH Miracle Greens, Tony Robbins' Inner Balance Pure Energy Greens and pHion's Green Superfood.
Alkaline Minerals/Alkaline Salts: the alkaline diet is built upon alkaline minerals. It is the alkaline minerals present in foods that determine whether they have an alkalising or acidifying effect on the body and the most powerful of these are calcium, magenesium, sodium and potassium (while manganese and iron get a shout too). Taking a super-high-quality alkaline mineral supplement is very beneficial in helping support your body. I personally love pH Miracle's pHour Salts as it delivers these four alkaline minerals in a bicarbonate form which is essential to the body. See here for Robert Young's rundown on why salts are so important.
Other Recommended Alkaline Supplements to Shop For
Chlorophyll:Chlorophyll is a fantastic way to get dense green, blood building foods into your diet, and liquid chlorophyll is great because you can use it on the go – just a few drops in your water and you're away!
Fibre: I really recommend that, especially if you're just starting out, you start using psyllium husks. Every time I recommend this I get a heap of people emailing me with glowing reviews! It's cheap and available on the high street or at the supermarket.
Broad Multi: I take a broad spectrum multiviamin/multimineral each day to cover me – it's a fantastic (and cost effective) safety net. We're all busy, we all have slip ups, and sometimes even when we eat well an important vitamin or mineral may be missed somehow. I use Quest Vitamins Super-Once-Per-Day – it's a bit of a powerhouse!
Awesome to Have
Salt Spray: pHlavour by pH Miracle is a great product. It's an alkaline food seasoning (salt) taken direct from the great salt lakes in Utah, but it's also a great supplement to boost your alkaline mineral intake, curb sugar/carb/tobacco cravings and give you a pep-up.
Antioxidant Blend: for it's all round goodness, free-radical-fighting action, anti-aging-awesomesauce and other delights, I recommend ensuring you get a more than adequate intake of antioxidants. Of course, eating alkaline fills you with antioxidants, as does drinking Ionized Water (which gives you antioxidants all day long). If you're looking for an antioxidant super-supplement I really recommend pHion's Berry Superfruit which has an ORAC rating that is the equivalent of 4lbs of fresh fruit – but does not include any of the sugar!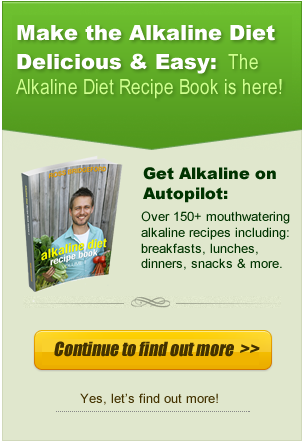 List of Alkaline Foods to Shop For
This is what I would shop for, to live a week or so on the alkaline diet if I were moving into an empty house with an empty kitchen. So many of the items will last longer than a week (for instance a bag of brown rice) but this is my starter alkaline diet shopping list!
Alkaline Diet Shopping List: Fruit & Vegetables
5 Cucumbers
Spinach (lots)
5 Avocados
Lettuce (any kind)
Rocket/Rockquette/Rucola/Arugula
3 Capsicum/Peppers
1 bunch Celery
Garlic
3 Grapefruits
7 Lemons
3 Limes
5 Carrots
2 Parsnips
1 Sweet Potato
1 bunch of Basil
1 bunch of Coriander
1 packet of Beansprouts
1 bunch of Spring Onions/Shallots
Peas
Tomatoes
Sugar-Snap Peas/Snowpeas
Brussels Sprouts
2 Beetroots
Broccoli
Chillis
Cauliflower
Fridge & Freezer
Organic Silken Tofu
Organic Firm Tofu
Unsweetend, Organic Soy Milk/Almond Milk
Almond Paste
Olive Oil
Avocado Oil
Sesame Oil
Dry/Pantry/Cupboard
Kidney Beans
Chick Peas/Garbanzo
Black Beans
Lentils
Bragg Liquid Aminos
Soba Noodles (Buckwheat)
Brown Rice
Sprouted Wraps/Tortillas
Sprouted Bread
Flax Crackers
Herbal Teas: peppermint, nettle, redbush/Rooibos, Lavender etc
Dried Herbs & Spices: ginger, cumin, chilli, coriander seeds, nutmeg, herb mix, cardamom, turmeric, cinnamon etc
Putting it all together: your alkaline diet shopping list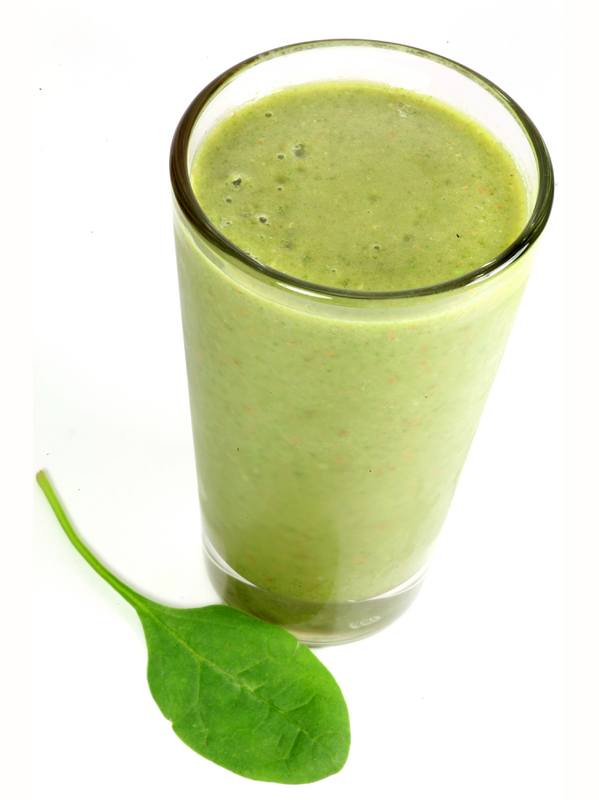 This is intended to help, not overwhelm so I'd really invite you to apply Tim Ferris' principle of Minimum Effective Dose to this. Work out exactly the minimum you need to get the desired effect you are looking for, and only apply that. Once you've mastered that level you can then go for 99% or 100% – but don't go for perfection right away – it's the surefire path to failure. This is an alkaline diet shopping list to get you up and running with this approach.
This is always the guiding principle at Live Energized – slowly, slowly – take baby steps. Don't go for perfection from day 1 – go easy on yourself, take your time. And if you mess up….? Don't beat yourself up over it, just think why it happened, move on and start afresh tomorrow.
And that's everything! With this list you can get alkaline right away, no excuses – JUST DO IT!
Ross
———————–
Notes:
If you're interested in hearing more from Tim Ferriss, here is my good buddy Olivier Roland interviewing Tim – the interview is in English, despite the site being French.
Tim's MED is also explained in his own words here

*this is a really nice perspective I learned recently from my friend Jeff, and in turn from his friend Frank. Jeff was hanging with Frank who made a Big Lebowski reference. Jeff commented that he hadn't seen The Big Lebowski (I know…). Instead of mocking his friend, Frank's response was 'Dude, I am so envious of you, it would rock to be you right now!'. When Jeff asked why, Frank's response was 'You get to watch The Big Lebowski for the first time!'