Since moving to Australia in 2005 I've eaten a LOT of Asian food – it's really fresh, delicious and cheap out here – Thai, Japanese, Indian, Nepalese…
All of these countries and regions are fantastic for eating vegetarian, vegan and alkaline – none more so than Japanese, where fresh and raw are the order of the day!
SO here are my Alkaline Sushi rolls! With just a few tweaks (gotta love the tweaks) sushi gets the alkaline makeover:
Alkaline Sushi!
Serves: 4
Ingredients
• 215g (1 cup) brown rice
• 4 nori sheets
• 1 ripe avocado, peeled, mashed
• 1/2 cucumber, cut into thin strips
• 1/2 red capsicum, deseeded, cut into thin strips
• 1/3 cup coarsely grated carrot
• Bragg Liquid Aminos, to serve
• Optional: fresh red chilli or dried chilli flakes
• Optional: firm tofu
Instructions
1. Cook the brown rice according to the packet instructions and then place in a large bowl. Using a fork, mash in 1/4 of an avocado with the rice to give it that traditional 'sticky' feel of Japanese sushi rice. This way is much more alkaline!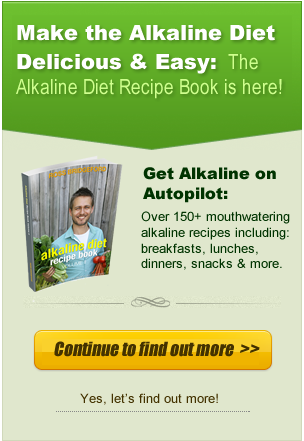 2. Slice all of the vegetables, and if you're using tofu too, quickly fry this in coconut oil and a little Bragg Liquid Aminos (soy sauce replacement)
3. Place a nori sheet, shiny-side down, on a clean surface. Use wet hands to spread one-quarter of the rice mixture over half the nori sheet, leaving a 2cm-wide border along the edge closest to you.
4. Spread about a quarter of the remaining avocado across the centre of the rice. Arrange one-quarter of the capsicum and cucumber across the avocado and top with one-quarter of the grated carrot. If you're using the tofu, place this in here now too.
5. Roll up firmly to enclose filling. Brush edge of nori with warm water to seal. Repeat with remaining nori, rice, avocado, capsicum, cucumber and carrot. Set rolls aside, seam-side down, for 5 minutes to rest.
6. Cut each roll into 6 pieces. Serve with Bragg and optional chilli!
Enjoy!
Ross
[yumprint-recipe id='35']