This is an awesomely easy and highly alkaline salad that I love all year 'round. In winter you can serve with the quinoa still warm, and it's warming, filling and satisfying. In summer, cool the quinoa first and you've got a fresh, vibrant salad that as delicious as it is refreshing.
Quinoa is an ancient grass seed from South America, which was once called "the gold of the Incas", who believed that due to its nutritional benefits it increases the stamina of their warriors. I'll have some of that!
It's not actually a grain and it's completely gluten free -plus it's packed with protein and fibre.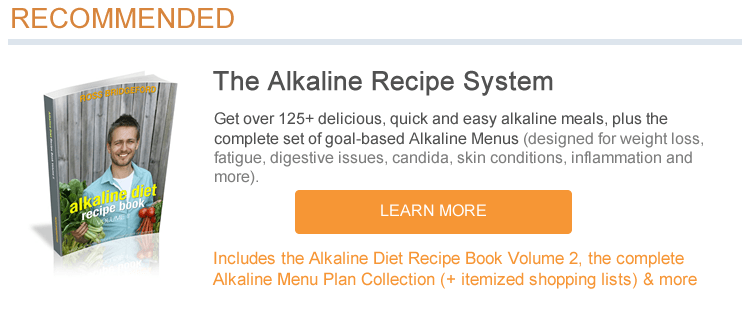 Quinoa is a "complete" protein, which means that it includes all nine essential amino acids. In addition to protein, it is also packed with other valuable nutrients like manganese, iron, magnesium, copper and phosphorus. All very alkaline.
The other ingredients which are all alkalising like tomatoes, cucumber, onions, pine nuts, lemon juice and lemon zest, give this salad its lovely flavour and texture.
Quinoa Salad with Avocados
Serves 2 as a main dish
Serves 4 as a side dish
Ingredients
1 Cucumber, peeled and cut into small dices
1 Avocado, take out the stone and cut into quarters
3 Roma tomatoes, seeded and finely chopped
1 Small red onion, finely chopped
1 1/2 Cups quinoa
1/2 Cup of pine nuts
1/4 Cup extra virgin olive oil
3 Tbs fresh lemon juice
2 Tsp grated lemon zest
1 Handful fresh parsley, chopped
Himalayan crystal salt or celtic sea salt
Freshly ground black pepper
Instructions
Bring about 2 litres salted water to a boil. Add the quinoa, cover the pot, and reduce the heat to medium-low. Simmer for about 14 minutes, or until quinoa is tender. You know this when small "tails" bloom from grains.
Preheat the oven to 200 Celsius. Spread the pine nuts on a baking tray and toast them in the oven until lightly browned. This will take about 3 to 4 minutes. Cool afterwards and put into a large serving bowl.
Drain the quinoa and rinse it under cool running water. Drain again. Add the quinoa to the pine nuts and stir in the onion, tomatoes, cucumber and parsley.
Drizzle over the olive oil, lemon zest and juice. Season with salt and pepper. To garnish place the avocado quarters over the salad.
I hope you enjoy this healthy alkaline salad!
[yumprint-recipe id='51']