Hey guys!
Here's a brand new one for you, and it's one I've learned to love over the past few months. I've been fine-tuning it to get the 'time-to-plate' down as low as possible, because I know as much as anyone how busy it can get in the morning (Joe's new kindy doesn't provide food, so that extra step each day has squeezed my busy morning even more! Plus side is I'm now in total control of his food intake 🙂
As you probably know, having a healthy, alkaline breakfast is probably the biggest influence on whether you have a good, healthy, nutritious day.
Get brekkie right and you're WAY more likely to continue that trend throughout your day. It's like it gives your willpower muscle an extra boost.
Start the day wrong and it's SO much easier to be tempted at morning tea, or when someone offers you a cookie at work, or when you get a snack attack…
This breakfast bowl is a brilliant way to start the day right.
It's quick, filling, nutritious, and very, very alkalizing 🙂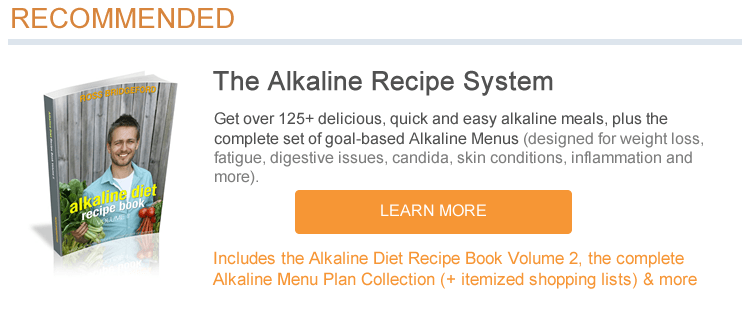 Alkaline Recipe #184: Super-Nutrient Breakfast Bowl
Serves 2
Ingredients
Ingredients
1 large sweet potato
2 tablespoon of coconut oil
2 cloves garlic, finely chopped
8 florets of broccoli
2 large handfuls of beet greens or kale
4 large handfuls of baby spinach
1 large avocado, roughly chopped
Salt and cracked pepper to taste
1 tbsp sunflower seeds
1 tbsp chia seeds
Dressing: Lemon & Tahini Alkaline Dressing
4 tbsp tahini (bought or homemade)
4 tbsp water
2 tbsp flax or olive oil
180ml lemon juice
2 tsp grated fresh ginger
Himalayan (healthy) salt and cracked black pepper to taste
Instructions
1) Start by preheating the oven to 400 degrees Fahrenheit/ 200 Celcius to get those sweet potato chips going, as these take the longest…
2) While the oven is heating, wash the sweet pots and slice them really quite thinly – so they're a thick potato chip rather than a chunky wedge – this will help with speed. Once ready, season and coat with half of the coconut oil. Get them into the oven, even if it's not quite up to heat yet 🙂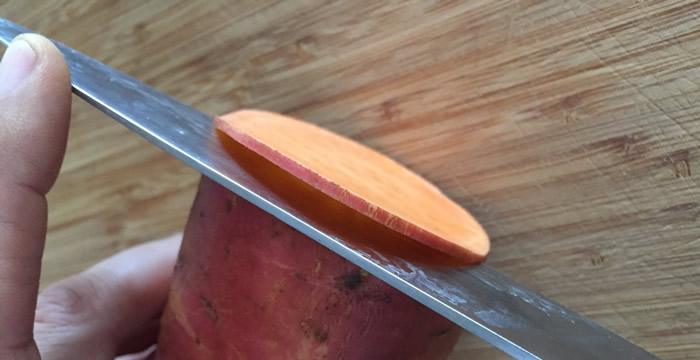 3) While these are cooking (takes about 15-20 minutes – but all ovens differ so keep an eye on them, as they're thin they'll go from *perfect* to burned pretty quick) you should get the dressing ready – this is simple, just get all of those ingredients into a blender or food processor and whizz until smooth!
4) Once the potatoes look like they've got about 6-8 minutes left, it's time to prepare the veggies, so heat the remaining coconut oil gently in a large pan and then add the garlic for a minute, then the spinach and beet greens (or kale) and broccoli – warm through for 4-5 minutes until the greens are looking good, the spinach has shrunken and the broccoli is al dente.
Note: if you prefer your broccoli less crunchy, I recommend steaming it at this stage rather than adding it to the pan
5) Now its time to bring it all together! Remove the potato chips from the oven and pat down with some paper kitchen towel and line the bowls with these, then add the veggies, sprinkle with the seeds, and dress with the dressing!
And it's done! Delicious, filling, alkaline, nutrient-dense, and an awesome start to the day!
Enjoy and let me know how you go!
Ross
[yumprint-recipe id='70']