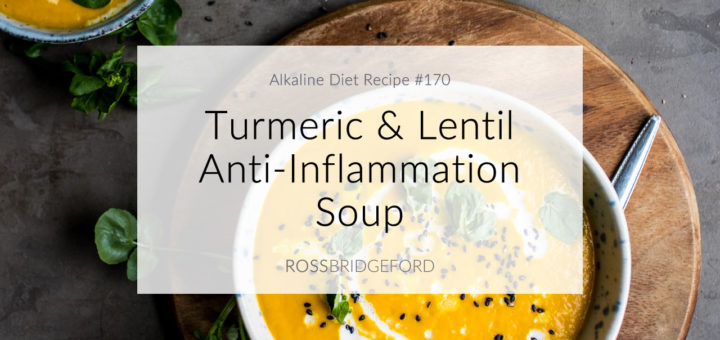 I've been doing a LOT of research lately, some really big, really deep stuff, but the one super-nutrient that KEEPS coming up (it's crazy) is turmeric.
As I recently posted, it is scientifically proven to fight fatigue, heart and cardiovascular conditions, various cancers, inflammation, immune system issues and more.
After my first round of research I made two vows:
1) to have turmeric in some form every single day
2) to teach you how to do the same
And what better way than to give you a delicious recipe?
This soup is awesome, everyone who's had it loves it.
It has so much goodness, such a depth of flavour and it's super-filling. And it's really quick and easy to make.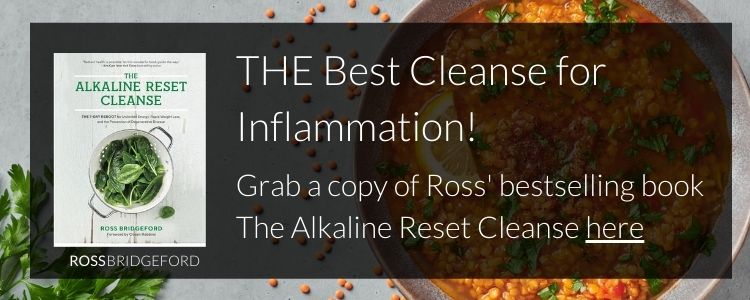 Turmeric is THE most potent anti-inflammatory food we know of, proven to be more powerful than dozens of prescription drugs, and if you have ANY form of inflammation you just HAVE to give this a try.
Turmeric & Lentil Anti-Inflammatory Soup
Preparation & Cooking Time: 45-60 Minutes
Serves: 4
Ingredients:
Soup:
200g Pumpkin, roughly chopped
4 Carrots, roughly chopped
1 Sweet Red Potato, roughly chopped
4 Tomatoes, roughly chopped
3 Cloves Garlic
1tsp Mustard Seeds
1 Red Onion
300ml Vegetable Stock
200ml Coconut Cream
A handful of Fresh Coriander (Cilantro), roughly chopped
1 Inch Fresh Turmeric Root
1 Inch Fresh Ginger Root
1/2 Red Pepper (Capsicum/Bell Pepper)
1 Cup of Lentils
Coconut Oil
Optional Topping:
1/2 Cup Cashews
2 Tbsp Pumpkin Seeds
1 Clove Garlic, minced
Optional: thinly sliced red chilli
Instructions
Start by chopping the red onion, garlic, ginger (peeled) and turmeric (peeled) roughly.
Gently heat a little coconut oil in a pan and very gently get the onion started, and once it's cooking a little, add the turmeric, ginger, mustard seeds and garlic – being careful not to burn the garlic.
Now add the root veggies (carrot, pumpkin, sweet potato), the red pepper and the tomatoes and stir it all around to coat the veggies in the oil and flavours (you should be able to smell that delicious turmeric now)
Add the stock and then add the lentils. If you're using dried lentils, you will need to add an extra 50ml of stock to allow for an additional 10 mins cooking time, but if you're using tinned lentils (please buy organic), add them now and move onto the next step.
Turn the heat down to simmer and let all of the veggies soften and the lentils cook.
Once everything has softened, add the coconut cream and chopped cilantro (coriander) and then transfer to a blender and blend until smooth
This will stay nice and warm for about an hour in the blender jug, but if you want, you can return to the pan to keep warm
To make the optional topping (which I've found really nice and a delicious extra texture to the soup), simply roughly smash up the cashews on a chopping board under a knife, and cook with the pumpkin seeds in a little coconut oil with the minced garlic until it's warmed through and a little browned.
Serve the soup in bowls with a sprig of cilantro, a drizzle of coconut cream and the cashew topping (with optional chilli) and LOVE it 🙂
It should taste like a delicious almost curry-like soup. Full of depth, full of flavour and SO alkaline, SO anti-inflammatory and so disease-preventing you'll be flying!
Enjoy
Ross