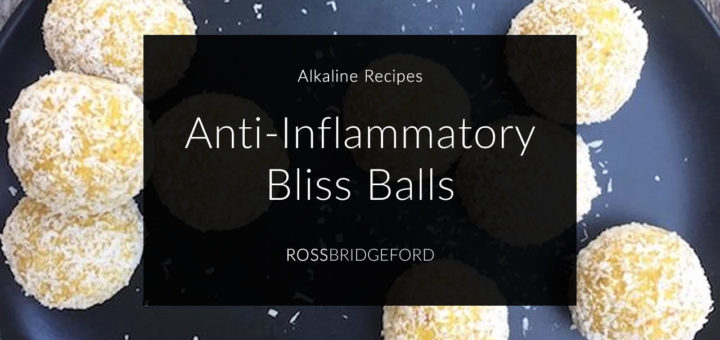 Anti-Inflammatory, Easy, Quick & Delicious: The Perfect Snack!
Oh boy, I love this one. This is another delicious, quick and easy recipe that I created for my Alkaline Base Camp members a month or so ago… click here to get on the waitlist to join our group). It's fun, so easy to make, and takes just minutes.
This is so important to me, I am so passionate about making living alkaline and healthy as easy, quick, delicious and effortless for you as possible.
And this recipe is a perfect example of making alkaline living easy – these are the PERFECT snack!
Plus they are alkaline, antioxidant-rich and super anti-inflammatory.
The combo of the coconut, coconut oil, turmeric, and ginger is powerfully anti-inflammatory, the cinnamon helps regulate metabolism and the chili, well, it makes it spicy and lovely (just a touch of spice 😉 ).
Enjoy…
Anti-Inflammatory Bliss Balls
Makes 6-8 balls, depending on how big you roll them!
Ingredients:
1 ½ cups of almond meal
1 ½ cups shredded, unsweetened coconut
½ cup of coconut oil
1/3 cup rice syrup
1 teaspoon of organic turmeric powder, or 2 tsp fresh grated
1 teaspoon of cinnamon
1 teaspoon of ground ginger
Optional: pinch of chilli powder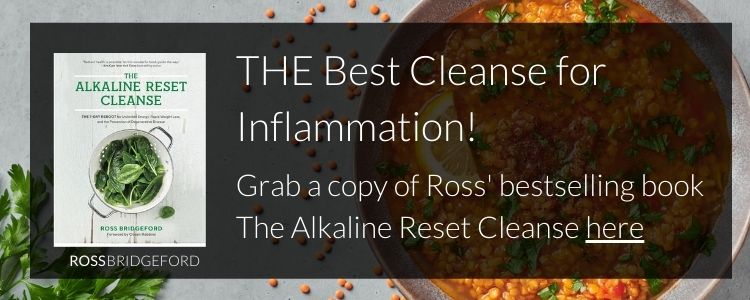 Instructions:
Really simple, takes 5 minutes to make, 30 minutes to chill 🙂
If you've been with me for any time, you'll know I am passionate about making healthy, alkaline living as simple, quick and easy as possible, and these bliss balls are a great example of that.
Here's how to make them:
1) Combine almond meal, coconut, spice mix into a bowl.
2) Melt coconut oil over low heat and add rice malt syrup
3) Add liquids to the dry ingredients and mix well
4) Roll balls into the desired size and refrigerate for 30 minutes
Enjoy! Make as many as you like. They store in the fridge for 5 days, happily, and freeze really well. The ultimate alkaline snack.