Liver Cleanse Recipe
This is an excellent liver cleanse recipe that I have adapted from about four or five other liver cleanse recipes that I have tried over the years. Delicious and effective.
In the decade of research that went into my now-bestselling book The Alkaline Reset Cleanse, I learned specifically the nutrients the liver needs to regenerate and replenish, and I have packed them into this recipe.
PLUS I have supercharged it with a few extra ingredients, but have put the main, base ingredients in bold to highlight the essentials.

The combination of nutrients from the garlic, ginger, grapefruit, lemon, and oils heals, soothes, and detoxifies the liver and the taste is surprisingly refreshing and delicious!
It's important to note, this isn't a 'juice cleanse' or 'liver cleanse' in its own right – it is a delicious, refreshing drink that your liver will LOVE. You can have it every day. OR, it can become part of your Alkaline Reset Cleanse.
If you want to learn more about doing the Alkaline Reset Cleanse click here. I have had hundreds of clients with liver challenges completely reverse their condition through the Cleanse. I, of course, can never guarantee a result, but I know this will support you.
The Ultimate Liver Cleanse Recipe!
Serves 2
2 large grapefruits
4 lemons
300ml of alkaline water (or filtered)
2 tablespoons of Udo's Choice (or cold-pressed flax oil)
1 teaspoon of acidophilus (or a mixed probiotic – optional)
1-2 cloves of fresh garlic
2 inches of fresh root ginger
Optional: a dash of cayenne pepper!
Directions
Squeeze the juice of the grapefruit and lemon into a blender
Next, grate the garlic and the ginger, and then using a garlic press, squeeze this into the juice
Now add the water, Udo's, and acidophilus powder and blend for 30 seconds
Add more ginger/garlic to taste
This juice contains all of the most potent liver cleansing ingredients and gives your liver a gentle flush and the opportunity to heal itself. There are no side effects to this drink, apart from a bit of garlic-breath for a while. However, the grapefruit removes most of the odor.
I have also been told that this is the most incredible hangover cure in the world – so it might be worth bearing in mind just for that! It contains everything you would need to cure a hangover (vitamin c, omega 3, probiotics, water, ginger) so I can see how it would work!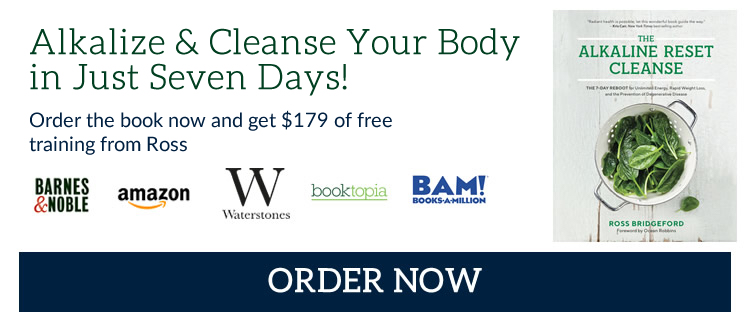 Why This Juice Works:
Garlic: contains numerous sulfur-containing compounds that are known to activate the liver enzymes responsible for expelling toxins from the body. Another lies in the presence of both allicin and selenium, two important nutrients that play an integral role in the protection of the liver from damage.Garlic is also proven to activate cells that specifically protect us from liver cancer, and also to lower cholesterol, prevent fatty liver and so much more.
Ginger: has also shown remarkable abilities to prevent liver damage, scarring, and prevent fibroids as well as fatty liver.
Grapefruit: Phytonutrients in grapefruit called limonoids prevent tumor formation by promoting the production of one of the master antioxidants: glutathione-S-transferase. This detoxifying enzyme ignites a reaction in the liver that helps to make toxic compounds easier to remove from body, protecting the liver (and kidneys) in the process.
Lemons: while also containing the limonoids mentioned above, lemons also support liver function by strengthening liver enzymes, regulating blood carbohydrate levels and serving as the basis for new enzyme creation.
Omega 3: strongly proven to prevent fatty liver, omega oils (omega 3 particularly), and liver disease, omega 3 is also powerfully anti-inflammatory and helps prevent toxic buildup, thus removing a lot of stress on the liver and kidneys too. Non-alcoholic fatty liver disease (NAFLD) is the biggest concern for the liver, and omega 3 is probably the one thing that prevents this more than anything!
Try this drink, make it a part of your regular regime, and reap the rewards!
Scientific Research & References
Fuhrman B, Rosenblat M, Hayek T, Coleman R. Ginger Extract Consumption Reduces Plasma Cholesterol, Inhibits LDL Oxidation and Attenuates Development of Atherosclerosis in Atherosclerotic, Apolipoprotein E-Deficient Mice; J. Nutr. May 1, 2000 vol. 130 no. 5 1124-1131 (Link)
Gorinstein S, Caspi A, Libman I, Lerner HT, Huang D, Leontowicz H, Leontowicz M, Tashma Z, Katrich E, Feng S, Trakhtenberg S. Red Grapefruit Positively Influences Serum Triglyceride Level in Patients Suffering from Coronary Atherosclerosis: Studies in Vitro and in Humans. J Agric Food Chem. 2006 Mar 8;54(5):1887-1892. 2006. PMID:16506849 (Link)
Jagetia GC, Baliga MS, Venkatesh P, Ulloor JN. Influence of ginger rhizome (Zingiber officinale Rosc) on survival, glutathione and lipid peroxidation in mice after whole-body exposure to gamma radiation. Radiat Res. 2003 Nov;160(5):584-92. 2003. (Link)
Rajasekaran Raghu, Chun-Ting Liu, Mong-Hsun Tsai, Xiaojia Tang, Krishna R. Kalari, Subbaya Subramanian, and Lee-Yan Sheen. Transcriptome Analysis of Garlic-Induced Hepatoprotection against Alcoholic Fatty Liver; J. Agric. Food Chem., 2012, 60 (44), pp 11104–11119 (Link)
Ried K, Toben C, Fakler P. Effect of garlic on serum lipids: an updated meta-analysis; Nutrition Reviews, Volume 71, Issue 5Pp. 282 – 299 2013; (Link)
Tannaz Eslamparast, Sareh Eghtesad, Hossein Poustchi, and Azita Hekmatdoost. Recent advances in dietary supplementation, in treating non-alcoholic fatty liver disease; World J Hepatol. 2015 Feb 27; 7(2): 204–212. (Link)
Scorletti E, Byrne CD. Omega-3 fatty acids, hepatic lipid metabolism, and nonalcoholic fatty liver disease. Annu Rev Nutr. 2013;33:231-48. (Link)
Shukla Y, Singh M. Cancer preventive properties of ginger: A brief review; Food and Chemical Toxicology
Volume 45, Issue 5, May 2007, Pages 683–690; (Link)
Yung-Lin Chu, Chi-Tang Ho, Jing-Gung Chung, Rajasekaran Raghu, Yi-Chen Lo, and Lee-Yan Sheen. Allicin Induces Anti-human Liver Cancer Cells through the p53 Gene Modulating Apoptosis and Autophagy; J. Agric. Food Chem., 2013, 61 (41), pp 9839–9848 (Link)