Now You Can Have Your Cake & Eat It Too (…and stay alkaline!)
Alkaline desserts? Until now that has felt like an impossible task. In fact, most people on an alkaline diet simply give up the possibility of ever having dessert again…Not any more! These recipes are alkaline, gluten free, dairy free, sugar free and acid-free! And by sugar free I mean sugar free…not laden with maple syrup, sweeteners, honey, coconut sugars and the so-called other "healthy" sugars. These desserts are delicious and truly healthy and alkaline!
Latest Articles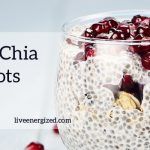 Alkaline DESSERT OR Breakfast Recipe: Coconut Chia...
Read More
---