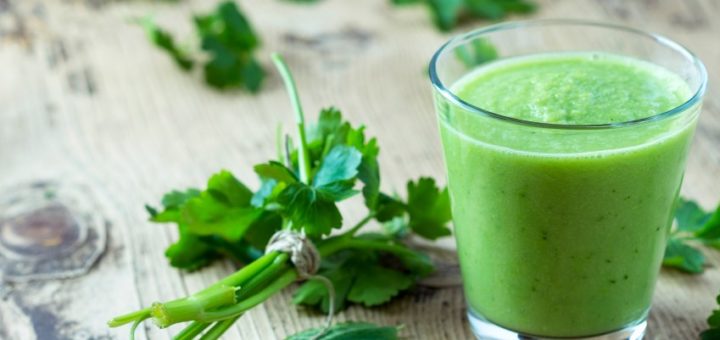 This week I have been incredibly lucky to have had the opportunity to interview Jason Vale – the Juice Master! Legend!
Described as the UK's answer to Tony Robbins, Jason Vale is the UK's leading authority on health, addiction, and most importantly juicing & using the power of freshly extracted raw juice from fruit and vegetables to help you live a fitter, vibrant and juicier life! I was very privileged to be given the opportunity to interview Jason this week and get the low-down on how he has been transforming the lives of millions since 1999! Jason is the real deal, and this interview was an absolute gem.
Hi Jason! Our businesses have been working together for a while now, particularly with regards to rebounding (more on that later!) but this is the first time we've touched base. You're a very busy man! Tell me what is happening in the world of the Juice Master right now?
OK where to start, there's so much going on! Well as you may know my sole mission is to literally 'Juice the World', and by that I mean get a juicer in every kitchen, and importantly give people the knowledge and the tools to make sure it is being used on a daily basis. As part of this grand mission we have just opened up a whole season of retreats in beautiful Turkey where a small group can come away for one week at a time to enjoy some sun, and live on juice for a week.
I'm also hosting a big seminar in London on 20th June and have the honour of a very special guest, in the form of Jay Kordich. For those that don't know Jay Kordich started the whole juicing movement over in the USA 40 years ago and is living testament (he's almost 90 and still fitter than many half his age) to the power of nature's finest foods. Oh I'd also recommend keeping an eye out for one of a fleet of new Juicy Vans that will be hitting the streets in coming months. Mobile juicing is definitely the way to go!
What I love about your story is that you started from a place that we can all relate to (smoker, drinker and junk food addict with chronic allergies and skin complaints) – tell me, where did you first hear about juicing and what sort of impact did it have on your life in those early days?
I was really fed up with being overweight, and dealing with psoriasis, hayfever and eczema and feeling so lethargic. I read a little book on juicing by Doctor Norman Walker and it literally changed my thinking about food overnight and my life from then on turned very juicy! I began juicing, as a novice at first, I went a bit crazy, drunk buckets of carrot juice and even turned bright orange! But even as a novice I noticed things started to improve; my skin started to clear up, I had more energy, I was losing weight and feeling absolutely amazing. So I began studying it, refined my recipes and diet and slowly became the "Master" of juicing (that's what my friends used to call me, and it just stuck!).
There was me, a guy from Peckham in London drinking lots of juice every day with everyone thinking I'd was a few strawberries short of a trifle, but I didn't care, I was a changed man. I wrote my first book Slim for Life, sent it into Harper Collins, and the next day they called me up said it was the best thing they'd read on the subject in 25 years!
7 books later I'm still as passionate as ever that if I can do it, so can everyone else.
So when was the absolute 'ah-ha' moment that made you think – I've got to spread this message?

I was messing around making vegetables juices and combining them with fresh apple juice. By the way if you've never had REAL apple juice, you haven't lived, it is the single most eye-opening drink I've ever had. I had never really truly tasted apple juice up to that point, as the brown stuff you buy in the supermarket doesn't even come close on the taste front.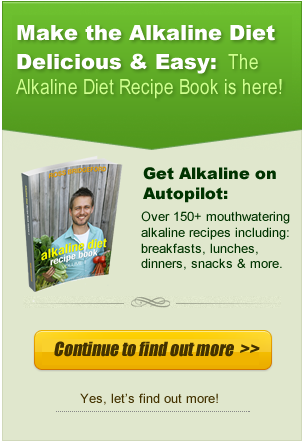 Anyway, so I was mixing different percentages of apple juice with vegetable juice and with a 50/50 mix I thought, I've got it! I was drinking vegetables (something I'd always hated eating) and was loving the taste. My first thought was "why don't people know about all this!" so it then because my sole mission to tell the world and make juicing popular.
You've now published seven books (I've nearly read them all!) containing an absolute wealth of information. If you had to distill your years of research and practice down into your top five key points, what would you advise my readers? What five things can have the most profound impact on my readers' health?
I'll make it easier than that I'll give you 3.
1) Attitude of Gratitude – More important than anything else is the appreciation of life and the position we have been granted. We are in the top 1% in the world when it comes to wealth, we have access to the best foods in the world and live in a free society. That fact alone is so often under appreciated. Also, some people might be surprised to hear that a lot of my books are more about the psychology of food than about juicing. We've spent so many years of our lives being subtly brainwashed by BIG Food and BIG Drink companies that it's so important to try and untangle this web of clever and deceptive advertising. Appreciating and being grateful for everything you have right now and everything that will come into your life, even if you dont do anything else, will have the biggest impact of your life and health. It's no surprise that some of the oldest people in the world are often the happi est and most grateful.
2) Movement is Life – More important than diet even, is the necessity to move your body every day. We have become a nation of people now sat behind a desk staring at a screen all day. You MUST make sure you get out and do something active a couple of times a day. Movement keeps the lymph system working, removing toxins and dead cells and an increased heat rate and oxygen are like superfuel to the body. I once met an 80 year old man that beat me 6-0 three times in a row at tennis. Now, I consider myself pretty good at tennis but this guy was phenomenal and I asked him what his secret was. He just said one thing, "move your body every day. I've been doing that all my life and I'm just as fit as I ever was". What a living testament to his own statement! It is ridiculous that you even see kids these days unable to run, play and move because they've become a nation obsessed with computer games and TV, it's heat breaking. So tip number 2, MOVE your body daily.
3) Nature's Liquid Fuel – We are the ONLY species on the entire earth that cooks our food. I have never once met and gorilla that can cook me a good BBQ and I don't think I ever will. The life force that the animals of the world live off, including us, is to be found in raw, uncooked fruits, vegetables, plants, nuts and seeds. Now in today's modern world it's pretty impossible to consume entirely raw foods, or huge amounts of fruits and vegetables. That's where juicing comes in, you are giving your body all the vitamins and minerals it needs in liquid form, that goes straight to the cells where its needed. A combination of the right attitude, daily exercise and the right nutrition and you have the perfect combination to life-long health.
And what are your top 5 ingredients?
There are many foods out there touted as the new superfood, and there certainly are some foods that contain a super concentration of nutrients and antioxidants for example. BUT in all honesty all fruits and vegetables are superfoods really. They all nourish the body, provide an array of vitamins and minerals to help the body grow and repair and they are what our ancestors have been living on for years! People also ask me what particular juice I can recommend for their ailment, but I'm a real believe in the One Disease One Body approach in that the body can not selectively heal. If you are feeding it an abundance of nutrients rich live foods it wont cure one ailment without helping the body fix the rest.
The problem is, that is exactly how the medical profession works, they treat symptoms with drugs and not the underlying cause. The body is often under nourished, lacking in nutrients, the immu ne system is in pieces and a majority of the 'illnesses' that people suffer are huge warning signs that something needs to be done. BUT doctors to the most part will not advocate a nutrition plan, which is utter madness!
Anyway slightly off topic! My top ingredients;
Avocado's – the only complete fruit in the world in that it contains every major food group and a huge array of nutrients.
Beetroot – a blood builder, liver cleanser and beetroot juice is medically proven to lower blood pressure within half an hour of consuming it, amazing!
Apples – more vitamins than you can shake a bunch of grapes at and a real staple for many of my juice recipes because of it's all round high nutrient content.
Carrots – the anti-cancer king and a real winner on the mineral front. In combination with apple juice, it tastes amazing and is fantastic for you too.
Last one – wheatgrass – you cant put it in a centrifugal juicer but juiced fresh through a masticator or in powder form it is phenomenal for the body. In fact whole communities in America live off wheatgrass juice and have huge cancer success rates with it too . Amazingly powerful.
As you know, at energiseforlife.com we're massively behind juicing for health and wellness. It forms the bedrock of our online course and is a part of our daily lives. Callum & I were both on Skype comparing how dark our green veggie juices were only last night! What, in your words is it about juicing that provides so much benefit. I guess my question is – why juice? Why not just eat the fruits and vegetables as they are? Is juicing for everybody?
Great question and the simple answer is, if people ate enough fruits and vegetables every day then you wouldn't need to juice at all, but people don't. If they do get their 5-a-day, they cook them to death and all the nutrients end up on the ceiling! I got into juicing because I hated vegetables. I knew they were good for me but I couldn't physically eat the amount I needed each day to provide me with the nutrients I needed, so juicing was the answer.
Also, juicing helps the body extract the nutrients. Take carrots as an example, eat a carrot and you'll be able to extract about 5% of the betacarotene contained within it, juice it, and you'll be able to absorb about 90%. It takes the liquid fuel directly to the cells where it's needed and in greater proportions that if you ate it.
Another thing you may not know is that the 5-a-day campaign should really be the 15-a-day, but the government thought that 5 was much more manageable for Brits. In Japan its 14-a-day! The point is, you need quite a huge amount of nutrients on a daily basis, and it would take an eternity to eat them all every day, so juicing simply helps you get more raw live goodness into your body.
We also have a shared passion for rebounding. What is your take on rebounding – why do you advocate it? How often and how long do you like to rebound for?
As I mentioned in my 3 principles, movement is life and rebounding has got to be one of my all time favourite forms of exercise, even NASA thinks it's great! It awakens the lymphatic system, can be done in any weather and is so much fun. I've got them everywhere, in my offices, at my house. I will usually rebound for 20-30 minutes at a time and up to 2 times a day. Put on some of my favourite music and just make up routines, it's great fun. We actually do rebounding at sunrise and sunset at our retreats in Turkey. It is one of the most magical experiences you will ever have, bounding along with everyone else to Take That while the sun comes up. You just cant beat it!
Click here for Jason's Rebounding Exercise DVD
Here at Energise HQ we are massively excited about your new 'Veggie Juice in a Bar' snack. Snacking is usually the single most difficult thing to keep healthy for most of us – and this looks like the perfect answer! Tell me more about it!
This has taken a year to get right, it's a vegetable juice based raw food bar and so took some time to get the nutrition and taste just right. But when we got the last samples in, we knew we were onto a winner. The taste is out of this world, raw almond butter, wildcrafted dates and then a HUGE array of vegetable and plant juices; it is seriously the next best thing to freshly extracted juice. Hungry on the go? Cant get to a juicer? Going on holiday? Want to give the kids something healthy as a snack? It is just perfect.
We've also had a phenomenal response to them since we launched.
Our first batch was pretty big but we sold out in 3 days of putting them on our website! Also, we're really happy that it won Best New Food Product at the Natural and Organic Show last month, really proves that people really like it! (click here for more information!)

You're a man who travels a LOT. When you're on-the-go and running from place to place and country to country – what other snacks do you recommend for our readers to take with them on-the-go?
Anything from nature really. I eat big bags of nuts and seeds, lots of fruit, energy bars like our new Juice in a Bar or the closest alternative that I can find. I also appreciate that you can sometimes be in places where there is nothing good to choose from, so it's sometimes about making sure that most of what you're eating is good. But I am not 100% raw, I do have a thing for the occasional skinny latte or chunky chips but that is really only when I cant get something decent. I also take a lot of juice with me on the go in flasks like the Sigg ones to keep them fresh.
You've seen some dramatic transformations in people (in terms of weight, energy and psychology) – what is the secret to making it permanent?
Some people might think this sounds strange but it's all about your relationship to food. Some people are emotionally attached to what they eat. Some people say they couldn't possibly live without chocolate, but tell them that a sardine might be killing them, they probably wouldn't find that food to much hassle to stop. This is because with chocolate, we attach emotions to it, and this is the same with lots of food. Break the psychological connection that we have with certain foods and we can achieve true Food Freedom as I like to call it. It's all about changing the idea that "I want but I cant have" to "I can but I choose not to".
It takes a while, a bit of repetition of message, and people finally get it. So what's the secret to Food Freedom, a healthy and vibrant life and remaining in the best shape you've ever been in? Don't think you're on a diet, choose to not eat foods that you know are bad for you, dont cut them out, and find ways, like with juicing, to start to fill your body with a large majority of nutrient rich foods. You'll be surprised how much you start to crave healthy foods once you start including some juices into your life every day.
And finally – we love our vegetable juice here at Energise – what is your favourite veggie juice recipe?
It's got to be my Turbo Charge Smoothie but with an added beetroot. So juice 1/3 pineapple, 2 golden delicious apples, 2 sticks celery, 1/2 cucumber, handful of spinach and kale, 1 bulb of beetroot and 1/2 peeled lime, and then blend with a little ice and the flesh of 1 avocado. Sheer bliss! That recipe serves 2 and it's packed with a mountain of life giving nutrients. I actually have this for breakfast and I've even run a marathon on it too!
(Ross – Ha, that sounds like the kind of smoothie Ravi would love!)
Thank's Jason. I hope we can finally catch up when I get back to the UK later in the year. Until then, I wish you every success with all of your new initiatives (Jason has also launched Juice Master Juice Bars, a Retreat in Turkey, a 3-Day UK Detox and a new book – Slim 4 Life over the past few months!)
What a wealth of information!
For more information about Jason's new Veggie Juice in a Bar snack click here. And click here to see more of what Jason is up to over the next 12 months!
Thanks Jason!