Hello again on this fine, sunny Melbourne afternoon. This is going to be a short, but powerful blog post. My kind of blog post. It will give you, as promised a single, simple and unquestionable reason NOT to drink cow's milk.
If you were bordering on the edge of being a dairy drinker, but not quite sure – this will make your mind up!
Stop Drinking Cow's Milk – A Clear Reason
I've been doing some research into a few customer questions lately, in particular about alkalising and pregnancy. So it turns out that one of the main reasons why people struggle to get pregnant is because of low levels of a hormone called progesterone in the female.
This essential hormone is often out of sync and needs to be kept at a certain level to support pregnancy and apparently a lot of women, unfortunately, have low progesterone levels.
Now, this led me to research a little about how this might be increased (naturally, of course) and one of the suggestions that keeps coming up is this alarming little tidbit:
Milk products are rich in progesterone due to the fact that dairy cows have progesterone surges from carrying their calves. (Source: ehow.com)
At first I was like, 'Oh right…' and then I thought 'WHAT?!' – milk from pregnant cows pass on progesterone to me, you, kids, the elderly, babies – all of us!
This is disgraceful and disgusting.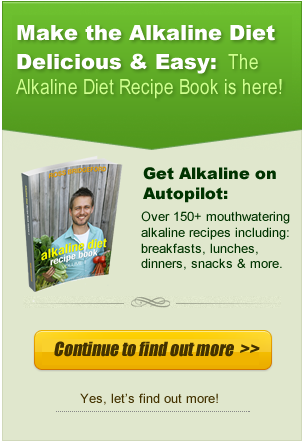 I knew milk contained some crap, along with the saturated fat and lactose (which were enough to make me quit the dairy alone), but on further inspection the Worldwide Health Centre also confirm it contains:
…a cocktail drink of pituitary hormones, steroid hormones, thyroid and parathyroid hormones, gastrointestinal peptides, growth factors, growth inhibitors, fat, cholesterol, allergenic proteins, blood, pus, antibiotics, bacteria and viruses
Oh my…
Bodybuilding.com goes on to explain:
rBGH is injected into cows in order to elevate IGF-1 levels and increase milk production. Human and bovine IGF-1 is chemically identical,2 and this is important to note because when IGF-1 levels are elevated in injected cows, IGF-1 is secreted into the milk you drink. This IGF-1 also survives the pasteurization process.3 This means: your IGF-1 levels become elevated when you drink milk from a cow that's been injected with rBGH…you must know that elevated IGF-1 levels in adults is linked to many cancers and tumors. 1,2,3,4,5,6

Even children are not immune from the health effects of elevated IGF-1 levels, which can include childhood bone cancer.10 Sadly, diseases in youth associated with elevated IGF-1 levels don't end with bone cancer 7 . Other side effects can include juvenile onset (Type I) diabetes (by destroying insulin-producing pancreatic cells), allergic reactions, allergy, ear and tonsillar infections, bedwetting, asthma, and intestinal bleeding. (Source: BodyBuilding.com – see references below)
Oh dear.
So my message is clear – stop drinking cow's milk. Simple as that!
Further Resources
Almond Milk Recipe
Non-Dairy Milk Making Machines

References
1 Mariana Resnicoff,… and Renato Baserga, "The Insulin-like Growth Factor I Receptor Protects Tumor Cells From Apoptosis IN VIVO," CANCER RESEARCH Vol. 55 (June 1, 1995), pgs. 2463-2469.
2 J. Gillespie, et al. Inhibition of pancreatic cancer cell growth in vitro by the tyrphostin group of tyrosine kinase inhibitors. Br.-J-Cancer, Dec 1993, 68(6), pp. 1122-1126.
3 Atiq, et al. Alterations in serum levels of insulin-like growth factors and insulin-like growth-factor-binding proteins in patients with colorectal cancer. Intl-J-Cancer, May 1994, 57(4), pp. 491-497.
4 T. Yashiro, et al. Increased activity of insulin-like growth factor-binding protein in human thyroid papillary cancer tissue. Jpn-J-Cancer-Res., Jan 1994, 85(1), pp. 46-52.
5 E.A. Musgrove, et al. Acute effects of growth factors on T-47D breast cancer cell cycle progression. Eur-J-Cancer, 29A (16), 1993, pp. 2273-2279.
6 J.A. Figueroa, et al. Recombinant insulin-like growth factor binding protein-1 inhibits IGF-I serum, and estrogen-dependent growth of MCF-7 human breast cancer cells. J-Cell-Physiol., Nov 1993, 157(2), pp. 229- 236.
7 C.C. Kappel, et al. Human osteosarcoma cell lines are dependent on insulin-like growth factor I for in vitro growth. National Cancer Institute (NCI) Cancer-Res., May 1994, 54(10), pp. 2803-2807.