This one is a WINNER! Quinoa was my personal big discovery last year – and now I can't get enough!
Quinoa is known for being a complete protein and perfect of course, for vegetarians/vegans. It is also a good source of the very alkaline mineral – magnesium. Combine this with Sweet potato which is much more alkaline than normal potato (and much more delicious) while also being an anti-oxidant, anti-inflammatory and a good blood sugar regulator. All these are packed with nutrients and definitely something to try.
Alkaline Coconut Quinoa and Sweet Potato Curry
Serves 4-5
Ingredients
1 can chickpeas drained
1/2 cup dry quinoa
1 medium-large sweet potato, peeled and cubed
1/2 medium onion, chopped
2 to 3 cloves garlic, minced
2 to 3 tablespoons coconut oil
1 teaspoon coriander
1 teaspoon cumin
1 teaspoon turmeric
3/4 teaspoon garlic powder
1/2 teaspoon cayenne
1/8 teaspoon cardamon
1/8 teaspoon ginger
salt, to taste
pepper to taste
1 can coconut milk
Instructions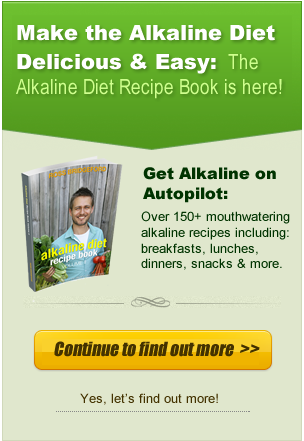 1. Prepare quinoa, chickpeas, and sweet potatoes. In a saucepan, add chickpeas, quinoa and 300ml of water. Heat over medium-high heat to bring chickpea liquid to a boil. Cover with a tight-fitting lid and reduce heat; simmer for 15 minutes, or until quinoa and chickpeas have softened. Now steam the sweet potato until it is tender (about 15 mins).
2. In a skillet/pan, heat coconut oil over medium heat. Add onion and garlic and saute until the onion is translucent.
3. Add all of the spices (coriander, cumin, turmeric, garlic powder, cayenne pepper, cardamon, ginger, salt, and pepper).
3. Add the chickpea-quinoa-sweet potato mixture to the skillet.
4. Add coconut milk
5. Mix well and allow to boil over high heat. Reduce to low heat, cover, and simmer for 10 to 15 minutes, stirring every few minutes, until the milk has condensed into a nice curry.
No rice needed as quinoa provides this taste and texture, while being much better for you. Quinoa is actually a grass, not a grain so is much more alkalising!
[yumprint-recipe id='25']