This is my staple dressing that I use to dress most of my salads, pastas and rice dishes. It is really very delicious and gives the added bonus that it gives you one of your daily serves of omega 3 without you even noticing!
It is also highly alkaline, antifungal and antibacterial. Genius!
Delicious Omega Dressing
Serves 2
2 tablespoons of Udo's Choice or flax oil (cold pressed)
1 large (or 2 small) cloves of garlic, crushed
Juice of 1/2 lemon
Sprinkle of Himalayan salt
Cracked black pepper
OR
Instead of salt and pepper, use Herbamare – a combination of organic herbs and sea salt.
Here's a simple, healthy way to liven up a bowl of your favourite fresh pasta.
You can make up a big batch and store, but keep it in an airtight container because the oil will go toxic if exposed to light, air or heat.
Enjoy!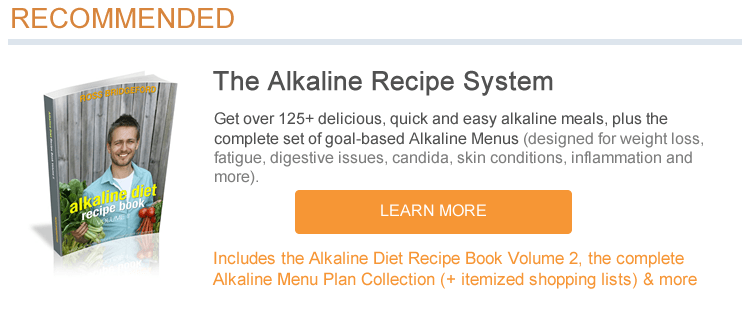 Do You Want to Turn Your Health Around in Just 7 Days for Just $1.99?
If you love the look of this guide and the benefits it will bring, check out my book The Alkaline Reset Cleanse. It's a gentle, enjoyable seven-day Cleanse that will completely transform your health and life. Abundant energy, dramatic weight loss, digestion healed, inflammation gone...these are all results my students have experienced from doing their Alkaline Reset Cleanse...
LIMITED TIME OFFER: The Alkaline Reset Cleanse Book is Just $1.99 (Kindle/eReader) -- Click to order now and get over $120+ of extra alkaline training from me!
Real Results from the Alkaline Reset Cleanse Book:

---