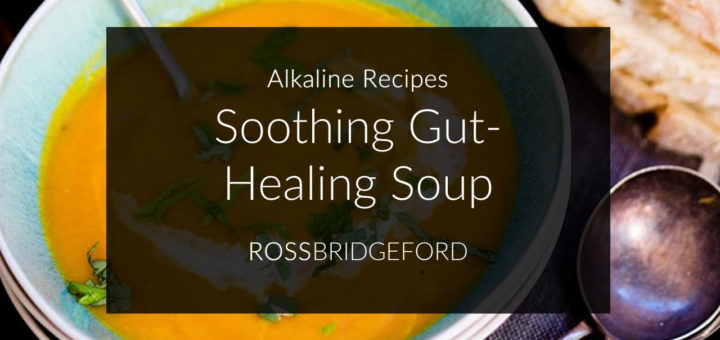 A Delicious, Soothing Soup to Heal Your Gut
You cannot have abundant energy without a healthy gut. Period.
An unhealthy gut is the #1 cause of fatigue.
And when your gut is unhealthy, it can cause more than just digestive discomfort – it can ruin your health and run your life.
They say that all good health starts in the gut, and with good reason.
Dubbed the 'second brain' (due to the extensive number of neurons that extend 9 meters from the esophagus to the bottom – there are over 100 million neurons in this intricate system!) the gut houses 60-80% of our immune system and is responsible for actually processing and distributing the nutrients we consume.
Gut imbalances have been linked to hormonal issues, autoimmune diseases, diabetes, chronic fatigue, fibromyalgia, anxiety, depression, eczema, rosacea, and a host of other chronic health problems.
You can't be healthy with an unhealthy gut, but you'll be happy to know that taking steps towards soothing, healing and restoring your gut health can be quite straightforward.
And I've got just the recipe for that below!
But first, how would you know if you have an unhealthy gut?
Look for any of these ten symptoms:
The Checklist: 10 Signs You've Potentially Got an Unhealthy Gut:
Bloating, gas, diahorrea and digestive discomfort
Frequent feelings of anxiety
Poor memory and concentration, inability to focus
Ongoing depression or depressive thoughts
Frequent mood swings and a short fuse/irritability
Diabetes or symptoms of pre-diabetes
Allergies and sensitivities to at least one food
A diagnosed autoimmune disease
Frequent infections and frequent need for or prescriptions of antibiotics
Topical skin complaints such as eczema, rosacea
So how can we soothe and fix the gut?
Healing the gut follows the same principles as healing the body:
Give your body the tools it needs and it will rapidly respond, healing itself quicker than you could ever imagine
And to heal the gut, you need to give the body:
Vitamin C
Vitamin A
Vitamin E
Zinc
Omega 3
Coconut Oil
And while supplements are great, of course, there is no better way to provide these foods to the body than through real, whole foods.
And that's where my latest soup recipe comes in – it's a simple, delicious soup that gives you all of the above gut-healing nutrients in one simple bowl.
Soothing Alkaline Gut Healing Soup
This soup is nourishing, comforting and soothing, and it feeds your gut with everything it needs to repair and replenish.
Lentils: containing heaps of folate, fiber, manganese, iron, protein, vitamin b1, b6, zinc and potassium, lentils have heart health, blood sugar stabilizing and most importantly, gut healing properties. The insoluble fiber in lentils helps prevent IBS, discomfort and diverticulosis.
Sweet potato: Vitamin A, C, B1, B2, B3 and B6 rich, sweet potato is also an incredible source of manganese, fiber and potassium. Sweet potato is an antioxidant-rich food that also serves as an anti-inflammatory, which is critical for gut health. Nothing damages the gut more than inflammation.
Spinach: Spinach is a super-superfood. Chlorophyll-rich, it is one of the most impressive of the 'dark leafy greens' which are ALL incredible. In terms of gut health, spinach is also a strong antioxidant and anti-inflammatory and contains a huge amount of vitamin K, A B2, B6, B1, vitamin C and omega 3.
Carrot: packed with vitamin A and C, carrots are mega-antioxidants – particularly their high carotenoid content. Brilliant for gut health due to their high content of Vitamin A, C, E and fiber.
Bell Pepper: also high in Vitamins A, C, and E, bell pepper (also known as pepper or capsicum) is a strong antioxidant which can support gut health, with bountiful amounts of carotenoids and flavonoids.
Avocado: full of healthy omega 3s (specifically ALA), avocado is also a strong anti-inflammatory, containing high levels of phytosterols, carotenoid antioxidants and vitamins A, C, and E.
Dill: supports proper digestion by stimulating bile and digestive juices found in the stomach, while also is a powerful anti-oxidant. Studies have shown that Dill activates the enzyme glutathione-S-transferase which increases your antioxidant potential and reduces free radicals in the body.
Cashews: equally high in phosphorus, magnesium, manganese, and zinc, cashews are a powerfully antioxidant-rich food that also supports heart health, bone strength and are proven to help lower weight.
Garlic: a potent anti-inflammatory, antibacterial and antiviral.
So let's make this soup tonight and heal our gut!
The Recipe: Alkaline Gut Healing Soup
Serves: 4
Preparation Time: 25 minutes
Ingredients
200g lentils (or one can – drained and washed)
1 avocado
1 large sweet potato
1 large handful of spinach
2 carrots
1 red bell pepper (capsicum)
2 tbsp chopped dill
1 handful of cashews (roughly chopped)
4 cloves of garlic
1 brown onion
200ml yeast-free, MSG-free vegetable stock
1 tbsp coconut oil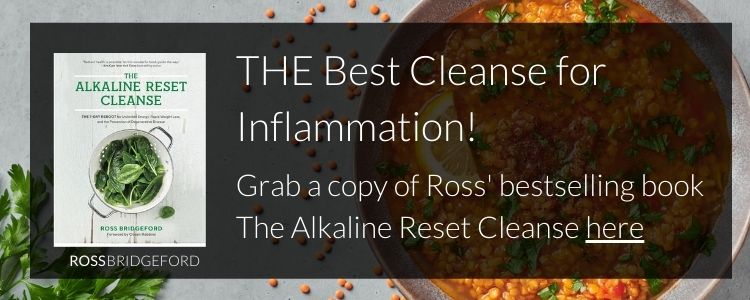 Instructions
Prepare the lentils, if dried and set aside. This takes the longest!
Next, roughly chop the onion and garlic and warm gently in a very large saucepan with the coconut oil
While these are browning and flavoring up, chop the peel and chop the sweet potato and carrots roughly, and once chopped, add to the pan and get it all mixed together and coated in oil. Stir for about 2 minutes to start to warm the root veg and get the flavors of the garlic and onion onto and into them
Now add the vegetable stock, and simmer for 10 minutes, until the vegetables are just warmed through but not overcooked – we want to maintain as much of the nutrients as possible.
Add the lentils in now for the last five minutes to get these warmed through too
Next, transfer to a blender or food processor (do in batches if your blender isn't big enough to do all of this at once) and add in the avocado, capsicum/bell pepper (roughly chopped and deseeded), spinach and dill. Keep just a few sprigs of dill back if you want to garnish.
Blend until smooth and serve with those sprigs of dill, sprinkle with the chopped cashews and drizzle with a little olive oil at the end.
That's it! It's soothing, rich, creamy-feeling and incredibly nourishing for the gut and the soul.
Enjoy and let me know how it helps your gut!
Ross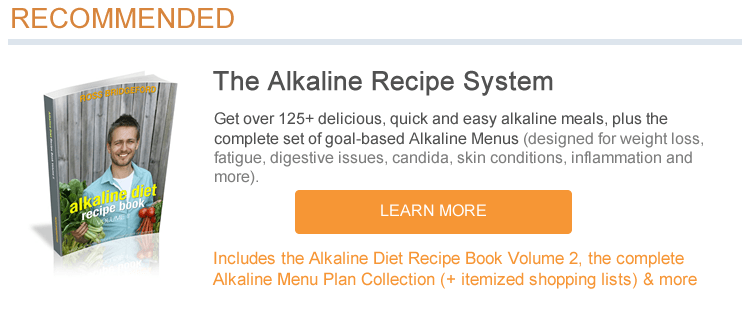 [yumprint-recipe id='67']