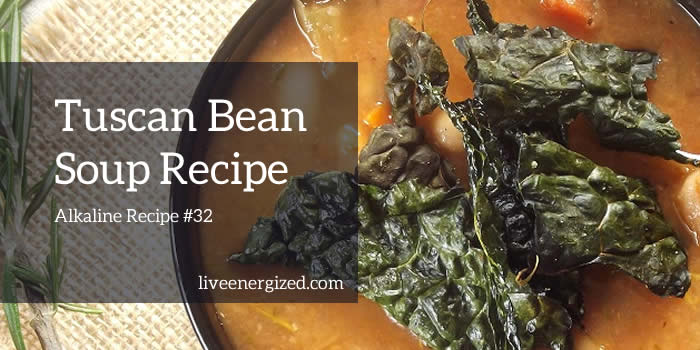 This is a fantastically filling soup, with each serve giving you a whopping 13g of fibre – that is over HALF of your recommended daily amount. That's right HALF of it! It is also high in healthy fats, high in protein and full of celery, garlic and tomatoes – which give you an alkaline kick. Cannelini beans are also high in manganese, potassium and magnesium – which are highly alkaline minerals.
So fibre + protein + alkaline minerals = winner.
Alkaline Recipe #32: Tuscan Bean Soup
Serves 6
Ingredients
2 Tbs (30mL) olive oil
1 medium onion, chopped
2 stalks celery, chopped
4 cloves garlic, chopped
1 carrot, chopped
3 cups (680g) chopped tomatoes
6 cups (900g) tinned cannelini beans
5 cups (1.25L) water
1/2 tsp (3g) Himalayan Salt
Freshly ground pepper, to taste
1/2 cup (75g) quinoa
1/4 cup (9g) fresh basil leaves, coarsely chopped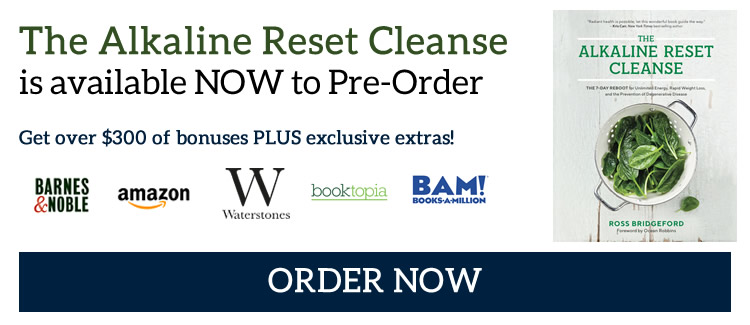 Directions
Firstly, you need to steam fry the onions, celery, and garlic until tender. Do this in a few spoons of water in a large pan. Once it is all nice and tender you can add the chopped tomatoes (juice n' all) and carrots and warm this over a medium to low heat, breaking up the tomatoes so that it is all chunked down in nice small chunks. Cook this all together for about fifteen to twenty minutes.
Now you can add the lovely creamy-textured cannelini beans, the water, salt, pepper and cook over a medium-low heat for another twenty minutes. Once the beans are soft you're good. Now you can add the quinoa and cook for another ten minutes until it is al dente.
Once the soup has cooled a little bit, stir in the olive oil and add the basil leaves.
This soup rocks, I urge you to try it!