A little while ago I blogged about the dangers of mercury fillings, having been shown a video by Tania's folks which, to be honest, scared the bejesus out of me.
Since then, I've had all of my mercury fillings/amalgams removed as quickly as possible, and thankfully it is all done and dusted now.
I have absolutely no doubt that having mercury fillings in your mouth is a very bad idea, but having them removed properly is an absolute must. After this blog post, which I am going to keep quite brief, I will post my interview with my holistic dentist Rachel Hall. She really does have the answers.
But before that, here are my thoughts and round up on the research I had done in between finding out about the amalgams problems and getting them out!
Brief Research & Supporting Evidence
Dr Young posted on his blog about the FDA finally admitting that mercury fillings are toxic. He states that "mercury fillings can be a focal point for acidic
toxicity and poisoning of the blood and tissues. Mercury is known to be one of the most dangerous and toxic substances on the planet. Many people are unaware that "silver" amalgam dental fillings are actually 50% mercury. The American Dental Association (ADA) refuses to publicly state that dental amalgam fillings contain a high level of mercury, and adamantly denies that the mercury escaping from them can cause serious health issues. Yet it has been proven that fillings lose their mercury content.
Here is a series of videos on mercury fillings by naturaldentistry.us – really insightful.
Very interesting article (surprisingly) from the Daily Mail. Full of interesting stats and the news that Norway and Denmark have already banned them with Finland and Japan close to following suit. The most interesting stat in the article is that there is 0.5 grams of mercury in each filling – the same amount in a TEN ACRE LAKE would result in health warnings about consuming the fish from that lake. Is that mental?!
Article in the Swedish Journal of Dentistry states – "It is concluded that the cause of the association between amalgam load and accumulation of mercury in tissues is the release of mercury vapour from amalgam fillings." They found in the autopsy of 34 individuals that a heap of mercury was found in the BRAIN!
Article from The American Association of Endodontists found that of the 104 fillings that were placed before 1981, 44 were failures (meaning they had broken down and the mercury had been consumed). This study was done in 1992 so I dread to think how many more have crumbled since then. I know that two of mine basically exploded as soon as the dentist touched them.
And another from the The American Journal of Forensic Medicine and Pathology, showing that from autopsies on individuals those with mercury fillings showed a much higher level of mercury in their brain, thyroid, and kidney.
There are heaps more articles like this out there – just click here to see a few!
My Experience
After finding out that I needed to have these fillings out quick-sharp, I booked in to see Dr Rachel Hall of Evolve Dental Healing in Kenmore, Brisbane. I had to send in my x-rays, and within a few days Rachel had identified that I had four mercury fillings that needed to come out.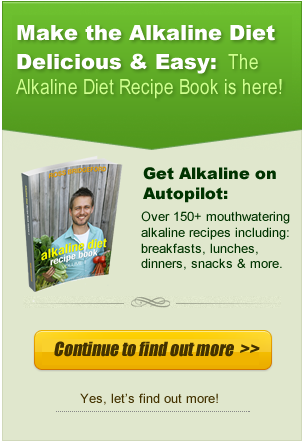 She only wanted to do them two at a time, so I booked two appointments, one day after another and waited patiently until the time came!
The procedure itself was really simple. I had a few anesthetic jabs into my gums and once this had kicked in, Rachel fixed a clamp over the tooth and attached a rubber dam over my mouth to ensure that no chips of mercury managed to escape and be swallowed. She also put an oxygen mask over my nose so I could breathe clean air and had an assistant with a suction thing that literally took the fragments of mercury amalgam right out of my mouth into a tube and out of the whole building!
It was quite painless and quick and the only hard bit was going for a cup of green tea with my numb mouth afterwards. It spilled straight out of my massive lips and right onto my trousers. Oh I also recommend not eating anything until the numbness has subsided, I bit right into my lip. There was blood.
So in short:
Do get your mercury fillings out!
Don't do it just anywhere – make sure you go to a dentist that practices safe amalgam removal
Don't put it off
Importance of Nutrition After The Amalgam Removal
According to Rachel (my dentist, remember) and the research I conducted, it is important to take steps afterward the mercury removal to ensure that your body is able to detoxify of any mercury that is still in your system through solid nutrition and supplementation.
Here is my advice:
Eat your greens – make sure that you really ramp up the greens after your removal. This can be done by drinking plenty of green vegetable juices and smoothies and by consuming lots of green drinks (powdered green grasses such as wheatgrass). Greens are full of essential vitamins, nutrients, antioxidants, chlorophyll and more. This is essential consumption!
FIBRE! – fibre is absolutely essential in detoxifying your body of heavy metals and other toxins. FIbre is an absolute must for many reasons in your normal diet, but during this time it becomes even more important. I really suggest consuming a high quantity of fresh (often raw) veggies and salads and supplementing with psyllium husks. These husks are rich in both soluble and insoluble fibre and are incredible effective. I've not had one customer with digestive problems who have not reported significant results from using psyllium husks. Works every time.
Clay – might sound funny, but clay is an amazing detoxifyer. It provides an impressive assortment of alkaline minerals including calcium, iron, magnesium, potassium, manganese, sodium, sulfur, and silica and as these minerals are all negatively charged (full of electrons) they bind to the positively charged toxins in the body and eliminate them! I recommend Dr Young and his Terra pHirma Clay.
Get Your Glutathione – glutathione is the master antioxidant, it is the antioxidant that all of the other antioxidants need to do their thing! Without glutathione, the other antioxidants in the body cannot function properly, so ensuring we have enough of this vital nutrient is incredibly important. While the body can manufacture glutathione, it's supplies are rapidly depleated by exercise, stress and the digestion of unhealthy foods and drinks. The best place to get it is from an abundance of other constituents such as vitamin b2 rich foods, selenium rich foods and more. Or you can use a glutathione supplement such as Dr Young's GlutapHione.
Alkaline Minerals – when the body is detoxifying it draws upon our alkaline mineral reserves rapidly and these need replacing. Supplement with calcium, magnesium, potassium and sodium either using a multimineral or an alkaline salt supplement.
That is my 2p worth! Now on with the interview with the expert!