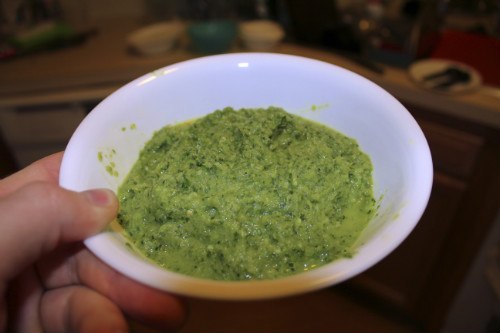 Alkaline Green Goddess Dip
This dip is delicious. Simply stunning.
I love the fact that it is SO delicious, SO green and SO easy to make…
I'm all about making the alkaline diet as easy and achievable as possible, and this recipe fits that so well because it can make even the most simple of your other alkaline recipes more exciting as a dip or a dressing, plus it's highly alkaline and really easy.
Love it!
It will make you a Goddess or Adonis…and do the same for your partner 😉
The Alkaline Green Goddess Dip
Serves: 3-4
Preparation Time: 2 Minutes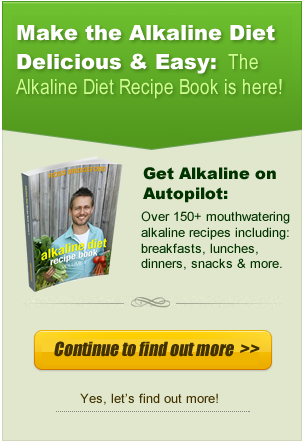 Ingredients:
3 Avocados
1 Lemon (Juiced)
1 Handful of Parsley
1 Handful of Coriander (Cilantro)
1 Handful of Mint
3 Big Handfuls of Spinach (or a Spinach & Rocket (arugula) Mix if you like it a little peppery!)
1/4 Cup of Pumpkin Seeds
1/4 Cup of Flax Seeds
Himalayan Salt & Black Pepper to taste
50-100ml of Water (or more to your own taste)
Optional: you could use coconut water if you like that flavour added! You can also add a little chilli if you like it HOT like me!
Instructions:
This is simple. Just put it all in a blender and whizz until smooth! It's full of chlorophyll, alkaline minerals, omega oils, fibre and SO MANY vitamins and antioxidants PLUS of course it's gluten free!
Serve as a dip, dressing or sauce!
[yumprint-recipe id='7′]