This is one of my absolute favourites. I use it SO often because it makes even the most boring things taste awesome.
It is really simple and you can make up a little batch that can last you a few days.
Ross's Unreal Minty Dressing
Serves 2
Ingredients
10 tablespoons of olive oil (or a mix of olive, avo and Udo's Choice)
5 tablespoons of fresh lemon (squeezed yourself, not packaged)
1 big handful of finely chopped mint (fresh)
3 teaspoons of raw, organic tahini
70ml of water (pref distilled, filtered, ionised etc)
Salt & Pepper to taste
Directions
Blend all of the ingredients together until smooth! Done!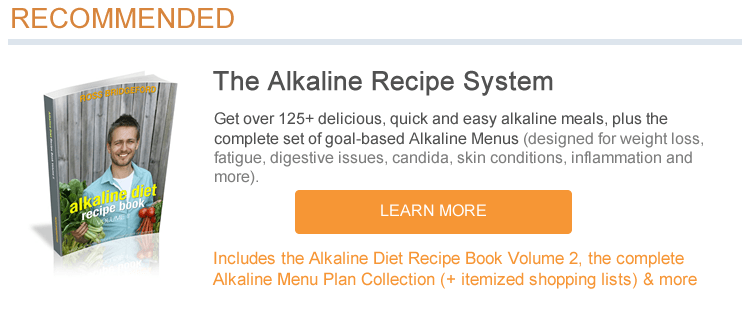 Do You Want to Turn Your Health Around in Just 7 Days for Just $1.99?
If you love the look of this guide and the benefits it will bring, check out my book The Alkaline Reset Cleanse. It's a gentle, enjoyable seven-day Cleanse that will completely transform your health and life. Abundant energy, dramatic weight loss, digestion healed, inflammation gone...these are all results my students have experienced from doing their Alkaline Reset Cleanse...
LIMITED TIME OFFER: The Alkaline Reset Cleanse Book is Just $1.99 (Kindle/eReader) -- Click to order now and get over $120+ of extra alkaline training from me!
Real Results from the Alkaline Reset Cleanse Book:

---