I recently invented this on a weekend cleanse and it is so quick, easy and delicious I just don't know why I hadn't done this before! It takes less than 3 minutes to make and keeps you going for ages.
Sweet Red Pepper & Tomato Raw Soup
Serves 2
Ingredients
10 decent sized tomatoes
2 large sweet pointed peppers or 3 normal peppers
1 brown or red onion
2 cloves of garlic
A little stock
Instructions
Bring a little stock to the boil in a small frying pan and steam fry the onion and garlic (roughly chopped) for 1-2 minutes.
Now put the rest of the ingredients into the blender with the onion, garlic and remaining stock and blend til smooth. Season and you're done!
Brilliant all year round, but especially good in the sunshine.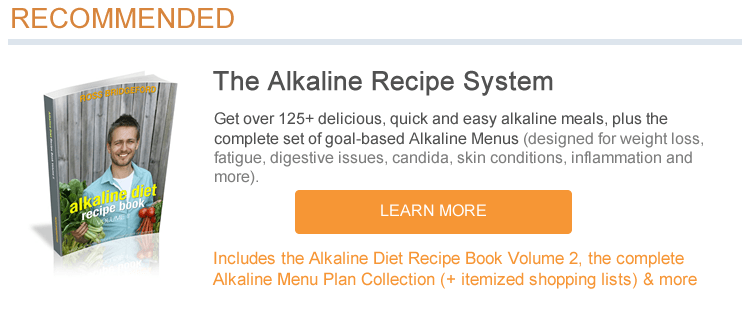 Do You Want to Turn Your Health Around in Just 7 Days for Just $1.99?
If you love the look of this guide and the benefits it will bring, check out my book The Alkaline Reset Cleanse. It's a gentle, enjoyable seven-day Cleanse that will completely transform your health and life. Abundant energy, dramatic weight loss, digestion healed, inflammation gone...these are all results my students have experienced from doing their Alkaline Reset Cleanse...
LIMITED TIME OFFER: The Alkaline Reset Cleanse Book is Just $1.99 (Kindle/eReader) -- Click to order now and get over $120+ of extra alkaline training from me!
Real Results from the Alkaline Reset Cleanse Book:

---