Article Originally Published on The Hearty Soul Here
I grew up loving breakfast cereal. No, scratch that. Obsessing over breakfast cereal. Frosted Flakes, Corn Pops, Coco Pops, Honey Nut Cheerios, Froot Loops…let's just say Tony the Tiger was close to becoming my imaginary friend. If you're still caught in this love affair, let me tell you that I understand what it's like to crave cold milk and a crunchy bowl of cereal at breakfast, lunch, dinner, and everything in-between.
And yet, fast forward to the present day and I can't imagine ever going back to eating cereal. And it's not because I'm depriving myself, but because I don't miss it or even feel tempted. As a Holistic Nutritionist, my tastebuds have adapted to appreciating real food. I now understand that what I was eating was essentially cardboard topped off with sugar, artificial flavour and preservatives, and fortified with cheap vitamins and minerals that I would essentially pee out. I also understand how much it was contributing to my weight gain, acne and indigestion.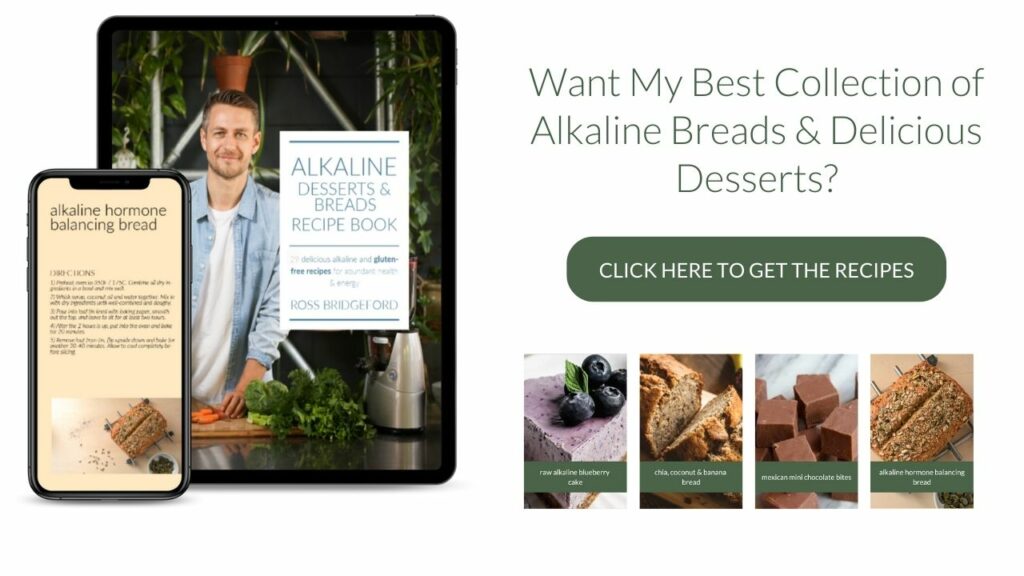 Not only is breakfast cereal devoid of nutrition, it typically supplies us with one macronutrient in large quantity: carbohydrates (the processed kind, which is bad news). In order to feel full, have lasting energy and maintain a healthy weight, we need to be eating breakfasts that are high in protein, and provide adequate (good) fat and fibre. Instead, most of us turn to bagels, cereal or toast, which are refined carbohydrates with all nutrients and fibre stripped out. Processed (or refined) carbohydrates, are broken down and converted into simple sugar (glucose) extremely quickly, which spikes blood sugar levels. Some of the fun after-effects are feeling hungrier an hour later, fatigue, irritability and weight gain.
So what's a person to do whose staples are cereal, bagels or toast? Below are my go-to, delicious breakfasts that keep me fuelled, while keeping my energy and weight in check.
Overnight oats
Who doesn't like waking up to a breakfast ready in the fridge? Overnight oats are ridiculously easy, portable and versatile. I like this basic recipe by "The Domestic Geek" but like to swap the Greek yogurt with coconut yogurt to make it dairy-free. Adding in some protein powder is a plus.
Chia pudding
Speaking of overnight breakfasts…chia pudding is phenomenal. I prefer it to overnight oats because it's grain-free, low-carb and is better for our blood sugar levels. The basic formula is:
3 Tbsp. chia seeds
1 cup non-dairy milk
Drizzle maple syrup, to taste
Mix-in suggestions: handful blueberries, nuts & seeds, dash of cinnamon and vanilla extract.
Instructions:
Mix together chia seeds, non-dairy milk and maple syrup
Leave it overnight or for at least 15 minutes in the morning, and you're good to go!
Add toppings
If you have a blender on hand, you can find my favorite version of the recipe here.
Oatmeal
Nope, not the flavoured packet kind. I mean steel cut oats or plain, rolled oats. This is the basic recipe I use for oatmeal and switch up the toppings.
Ingredients:
1/2 cup rolled oats
1 cup water or nut milk (almond, coconut)
1 Tbsp. coconut oil
1/2 apple or pear chopped into small pieces
¼ tsp. cinnamon
Instructions:
Rinse the oats in a bowl of water and strain a few times until the water runs clear.
In a saucepan, add the water and rolled oats
Add in the cinnamon, chopped apple or pear, and coconut oil
Bring to a boil, and then simmer until it reaches a consistency you like
Topping ideas: seeds (chia, hemp, pumpkin, sunflower), chopped nuts (cashew, walnut, almond, pecan), ground flax, nut butter, 100% pure maple syrup, coconut flakes
Qia Cereal
Did I say cereal? Blasphemy! If you love the feeling of buying cereal at the grocery store, buy Qia by Nature's Path. It's a basic combination of chia, hemp and buckwheat grouts, and all you need to do is add hot water or non-dairy milk. This one is perfect for travelling!
Avocado & Egg
When I'm in a rush, I chop up some boiled eggs and avocado, sprinkle it with sea salt and pepper and throw it into a container. The high protein, fat and fibre content keeps me full. Plus, avocado is high in Vitamin B5, which is amazing for helping your body cope with stress!
Parfait
Take a scoop of vegan vanilla protein powder, mix it into some coconut yogurt, and top off with fresh berries, sliced banana, pumpkin, sunflower and hemp seeds. Done!
Grain-Free Banana Bread
I am in love with this grain-free banana bread by The Civilized Caveman. If you warm this up and top it off with some nut butter, you will go to banana bread heaven. It's nice there. P.S. You could also turn this into a healthy breakfast muffin.