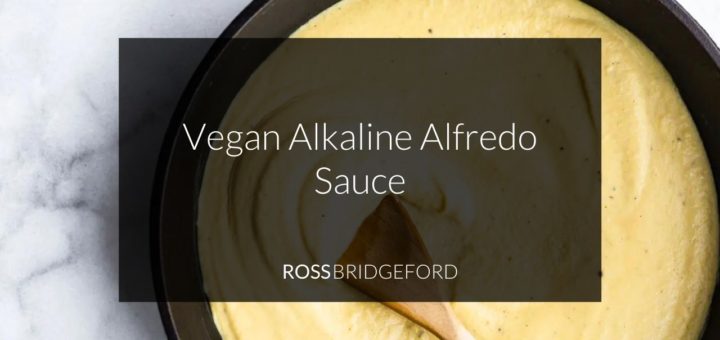 Creamy Alfredo Sauce: Alkaline, Keto, Energizing, Anti-Inflammatory & Versatile!
This sauce, similar to my alkaline, keto, vegan 'Cesar' is such a good one to have in your armory.
It is quick and easy to make, and it makes almost every dish, no matter how simple, rich, and delicious.
The dish takes just ten minutes, and very little effort and can be used in dozens of ways.   You've got to give this one a try!
New Recipe: Creamy Alkaline Alfredo Sauce
Ingredients:
1

 

tbsp coconut oil

½

onion

, 

chopped

3

 

cloves

 

garlic

, 

crushed

3

 

cups

 

(12 ounces) chopped cauliflower

1

 

cup

 

vegetable stock or coconut milk (the milk alternative type, not canned) or almond milk

Juice of 1/4

lemon 

1-2

 

teaspoons

 

Himalayan salt & black pepper
Instructions:
Start by gently sauteing the onion in the coconut oil in a large pan.
Stir gently and cook for 3 minutes before adding the garlic, cauliflower, and stock/milk and cook for a further 5-6 minutes
Now transfer everything to a high speed blender and add the salt & pepper to taste, and lemon and blend until smooth.
You can use this with:
A simple gluten-free pasta
On top of veggies (works really well with steamed broccoli as a side)
On top of any salad
It's a real winner, lovely warm or cooled, and will keep in the fridge for 72 hours.