With cold, frosty mornings drawing close – wouldn't you love something warming, nourishing and satisfying to start the day?
So winter drawing close for a lot of people and the thought of a cold juice or smoothie at breakfast is not one that warms the heart…
You feel like you need something warm for breakfast, but don't want to fall back to traditional, unhealthy standard breakfast foods (that are all so processed, gluten-containing, acidic, inflammatory, junk, sugary foods)…
So to help you out with these cold, winter mornings, here are SEVEN of my most popular WARM alkaline breakfast recipes:
Seven Warming, Nourishing Alkaline Breakfasts
1. Gluten-Free Buckwheat & Pumpkin Pancakes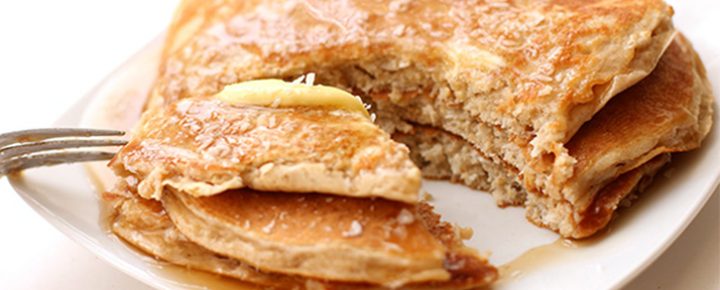 These pancakes are quick, nourishing, totally alkaline and gluten-free – PLUS they contain a big hit of potassium – brilliant for your kidneys, liver, adrenal health and your brain. You can top them with coconut yoghurt, fruit, nuts & seeds, a little brown-rice syrup, lemon, lime, orange – whatever you like!
Click here for the Buckwheat & Pumpkin Pancake Recipe
---
2. Quinoa & Apple Breakfast Warmer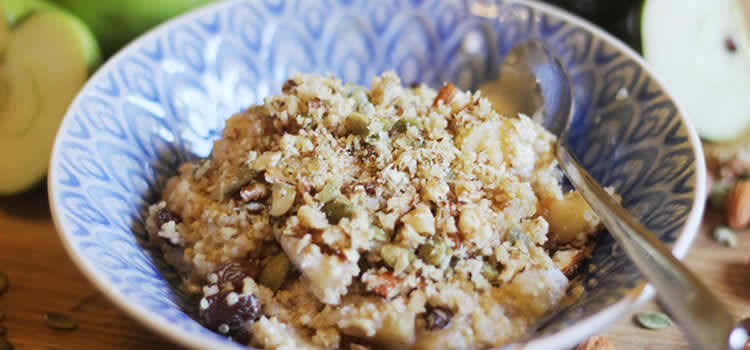 This 80% alkaline breakfast is warming, filling and absolutely packed with nutrients – Quinoa is a powerhouse of protein, fibre and minerals and this wonderfully simple brekkie will fill you up and keep you FULL of energy.
Click here for the Quinoa & Apple Breakfast Warmer Recipe
---
3. The Ultimate Simple Alkaline Breakfast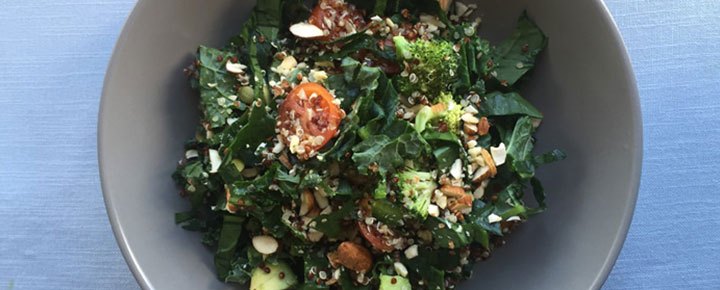 This is truly the ULTIMATE Alkaline Breakfast – You get abundant quantities of healthy fats, a solid 25g protein, 2-3 serves of green foods, a huge range of antioxidants AND it's warming, filling, delicious and FAST!
Click here for the Ultimate Simple Alkaline Breakfast Recipe
---
4. Chai-Infused Vanilla Quinoa Porridge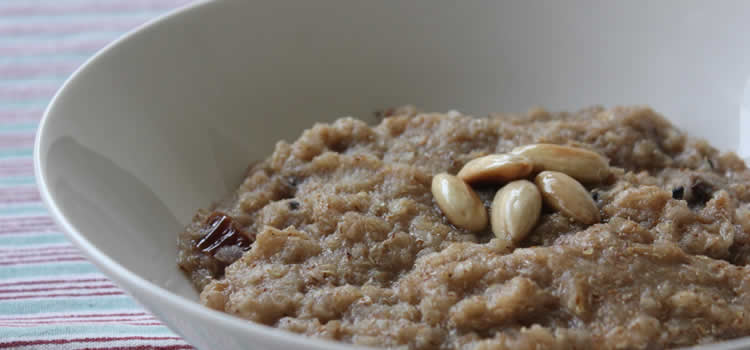 I LOVE the chai flavours in this nutrient dense, high protein porridge. I wonderful way to start the day (when you're not in the mood for broccoli)!
Click here for the Chai-Infused Vanilla Quinoa Porridge Recipe
---
5. Super-Nutrient Breakfast Bowl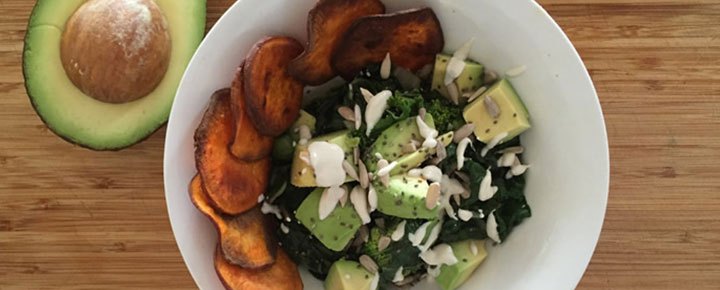 With super tasty sweet potato chips and avocado this breakfast bowl is delicious and perfect for those lazy weekend mornings.
Click here for the Super-Nutrient Breakfast Bowl Recipe
---
6. Alkaline Baked Bean Salsa Brekkie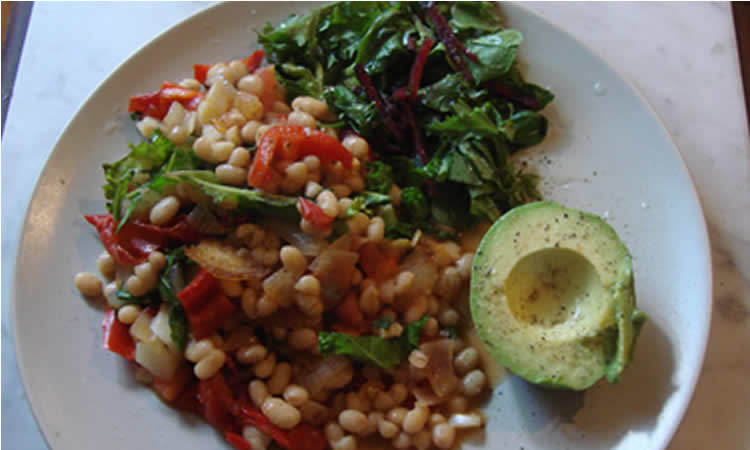 This breakfast ticks pretty much every box – it's warm, filling, satisfying AND contains all of those most essential breakfast nutrients: protein, fibre, fat AND greens!
It's super quick and easy to make too. I'm sure you're going to love it as much as I do!
Click here for the Alkaline Baked Bean Salsa Brekkie Recipe
---
7. Simple Alkaline Oats (GF)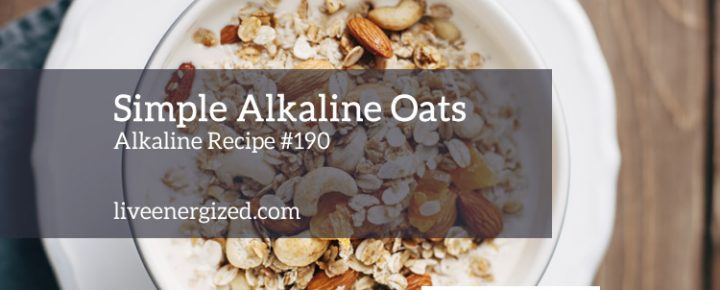 It's a common concern that oats contain gluten, largely because they're rarely listed as gluten free. However, oats, in nature are actually 100% GF. If you are a hyper-sensitive coeliac you should always look for gluten-free oats – but all this means is that they have been milled in a facility that has NO other gluten-containing grains milled there. This is the only reason most oats are not listed as GF – because they're milled in the same facility as wheat, spelt etc. If you're not coeliac then you have nothing to worry about – the tiny trace of wheat is no concern.
So with that being said – this is a great mainstay of my weekly breakfast menu because it's fast, easy, protein, fibre and fat-rich and fills you up for hours.
I tend to couple it with a green juice or green smoothie too so I'm also getting plenty of greens.
Click here for the Simple Alkaline Oats Recipe
---
So there you have it – that's seven delicious ideas for having a WARM, alkaline breakfast that will see you through those cold winter months in a healthy, nourished, satisfied way.
Enjoy and if you have any suggestions of your own let me know in the comments below!
Ross
P.S. Take a look at the Alkaline Recipe System. With hundreds of easy-to-prepare Alkaline recipes PLUS 7 goal-based meal plans each with itemized shopping lists (for goals including weight loss, more energy, better digestion, clearer skin and more) – it makes reaching your health goals SO easy!
+ Make sure to sign up for our free newsletter to get our latest alkaline recipes delivered weekly (it's free).