This is a POWERHOUSE! Full of the MOST antioxidant-rich green, alkaline foods it is filling, alkalising, antioxidant-rich, healthy oil-rich, protein-rich and simply delicious.
Alkaline Antioxidant Green Smoothie
Serves 2
Ingredients
A handful of Kale
A handful of Spinach
2 Broccoli heads
1 Tomato
A handful of Lettuce
1 Avocado
1 Cucumber
1/2 clove Garlic
Juice of 1/2 Lemon
A little water to the texture you like
Instructions
All you have to do is blend it all up! Start by blending the avocado, cucumber and lemon juice to form a mushy paste, then start adding the other ingredients.
You can blend in a little ice if you prefer it chilled, or add a little chilli if you like it HOT HOT HOT!
This will fill you up for hours. I like to have it after a workout or for breakfast and it keeps me going for ages.
OPTIONAL: if you find it all to veggie when you first start alkalising, you can blend in a little fruit of your choice to sweeten it up or add some capsicum (pepper) for sweetness.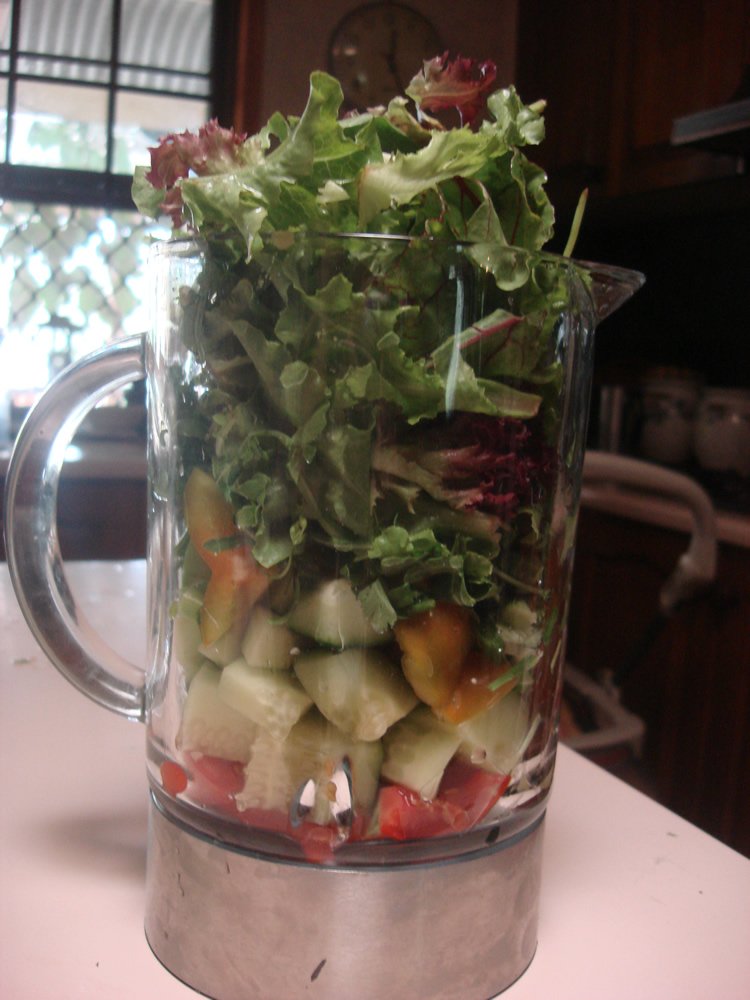 [yumprint-recipe id='18']