How to Make the Alkaline Diet Easy with 5 Simple Alkaline Strategies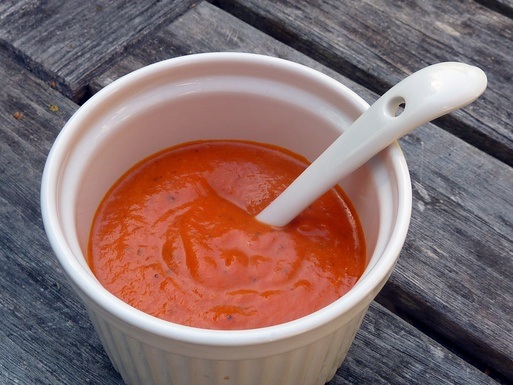 If you live alkaline you will reach ALL of your health goals. No matter what they are. Guaranteed. It's just a simple biological fact.
You know this is true, whether you want to lose weight, gain muscle, build stronger immunity, overcome a niggling health challenge, get rid of digestive issues or acid reflux, get clearer skin, more energy, better sleep, a better libido, overcome yeast infections – WHATEVER it is, alkalizing gets you there.
So motivation is pretty easy to come by, especially if you really sit down and think through and plan out your goals and what your life will be like when you achieve them.
But I know that sticking with a healthy, alkaline lifestyle can be a challenge at times.
In my almost 9 years of living, coaching, researching and teaching the alkaline diet I've seen MANY people (including myself) do well, do not so well, give up, try again, succeed and have ups and downs along the way.
In this guide I want to teach you the top FIVE steps or tactics you can use to make the alkaline diet not only a lot easier, but also more tasty, more on autopilot and more enjoyable.
Remember: my three KEY words when it comes to teaching the alkaline diet:
– EASY
– ENJOYABLE
– SUSTAINABLE
So, let's get right into the teaching. Here are my biggest tips for making living alkaline an incredibly easy and delicious experience and make sticking to the alkaline diet SO much easier!
TIP #1 ALKALINE DRESSINGS:
This is such a great tip because it will, regardless of what else you do, take your green leafy vegetable intake from 0 to 5 (at least) right away.
The downside is, you risk getting fed up of eating so many salads all the time OR if you try to vary the salads too much they could end up taking too long to prepare.
So here is the solution – delicious dressings. I think that a dressing makes the salad. You can have a salad of JUST leaves and if the dressing rocks, the salad will go down a treat.
What I want you to do is always have at least 3 dressings you love, preprepared. There are lots of dressings in my Alkaline Diet Recipe Book and right here are links to a couple on this blog. After you've finished reading this I want you to make them and bottle them up and put them in the fridge.
Alongside the recipes you have, you can also simply make flavoured olive oil by bottling up some good quality olive oil with any of the following: basil, rosemary, garlic, chilli or thyme.
Get creative – it will be well worth it!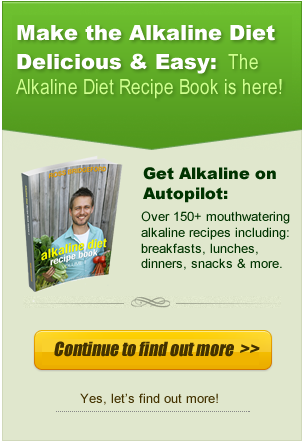 TIPS #2 ALKALINE SAUCES FOR VEGGIES
This is similar to the first tip, but it involves making a few different alkaline, raw sauces you can dress your veggies with – So when you're pushed for time or ingredients you can simply steam or grill a big pile of vegetables and make it delicious with the sauces! Again the recipe book contains a few of these, so when you make one, make at least 6-8 serves and keep the remainder refrigerated, or even freeze a giant batch in an ice cube tray. This allows you then to defrost them one serve at a time!
Imagine grilled mediterraenan vegetables topped with a red pepper and tomato sauce, served with a little cous-cous and coriander. YUM!
Making a sauce can be as simple as blending up some garlic, tomato, red capsicum, red onion, basil and seasoning.
TIP #3 ALKALINE HERBAL TEAS
Hydration is SO important but can take a little getting used to! If you've been dehydrated for a long time (as the vast majority of people have) then it can take a while to even form the habit of drinking enough.
To begin with people so often WANT to get hydrated but end up at 9 o clock at night kicking themselves because they simply FORGOT to drink enough!
OR they just get bored of plain old water. In both cases, herbal teas are your friend! There is a link below to the best, alkaline herbal teas and just think – having just 5 cups of tea per day would give you around 1.5-1.7 litres of alkaline hydration!
So if you start the day with 500ml, remember to have 500ml after lunch and dinner and again in the evening, when you add that to your cups of tea you've already hit 3 litres – which is a great start!
TIP #4 MAKE 2x WHAT YOU NEED
This is a great one for busy people (everyone nowadays, right) and those who lunch out-of-the-home. Just simply make 2x more for dinner 2-3 times per week and freeze the leftovers for lunches or snacks.
In fact, it is actually often more useful for snacks. If I get peckish during a busy day it's great to go back to my leftovers supply and have an instant, alkaline snack. And of course, even better if served with a deliciously dressed side salad too!
One thing I love to do is, if I have leftovers like Mexican, or a curry or sauce-y based dinner, I just wrap it up in a wrap, add some spinach and I'm away!
Here are a couple of recipes that this works really well with:
1. Almost Alkaline Fajitas
2. Chickpea Korma
TIP #5 WHAT TO DO IF YOU'RE HUNGRY…
This is a big one, especially on the weight loss journey as it would be so easy to get this wrong and think it's the best thing to do.
Never – ever – ever go hungry. If you are hungry, eat.
When you're hungry you will start putting your body into that deprivation and starvation mode, slow down your metabolism and make weight loss so much more difficult.
Use the tips above to make sure you've always got snacks available and if you're ever desperate, you'd be surprised how filling a handful of nuts and seeds actually is – don't forget those little nutritional wonders!
When you're on the alkaline path, you can always eat until you're satisfied – you don't have to fear overeating alkaline foods!
I hope this helps!
It's some simple, but easy stuff to put into practice and I am pretty sure it will make the alkaline diet a LOT easier for you – and more delicious!
Ross
http://energiseforlife.com