Delicious Alkaline Dressing: Tahini and Lemon
This is a delicious dressing which is so simple to make that there should be no excuses why you can't make it!
It is an amazing dressing for your green salads, and I encourage you all to try it. It takes almost no time to make and it keeps really well. This is definitely one you can make in bulk in advance so it's always on hand to dress your salads. You can even use it to dress veggies too, like broccoli (delicious!).
Tahini & Lemon Dressing
Serves: 2
Preparation Time: 2 Minutes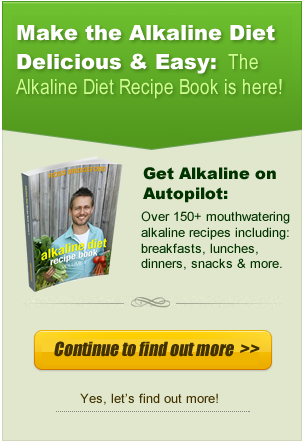 Ingredients:
4 tbsp tahini (bought or homemade)
4 tbsp water
2 tbsp flax or olive oil
180ml lemon juice
2 tsp grated fresh ginger
Himalayan (healthy) salt and cracked black pepper to taste
Instructions:
Mix the water and tahini to make a smooth liquid, watering down the tahini to taste preference.
Add the remaining ingredients and whisk! The ginger gives this a lovely zing!
Enjoy!
Do You Want to Turn Your Health Around in Just 7 Days for Just $1.99?
If you love the look of this guide and the benefits it will bring, check out my book The Alkaline Reset Cleanse. It's a gentle, enjoyable seven-day Cleanse that will completely transform your health and life. Abundant energy, dramatic weight loss, digestion healed, inflammation gone...these are all results my students have experienced from doing their Alkaline Reset Cleanse...
LIMITED TIME OFFER: The Alkaline Reset Cleanse Book is Just $1.99 (Kindle/eReader) -- Click to order now and get over $120+ of extra alkaline training from me!
Real Results from the Alkaline Reset Cleanse Book:

---