This week's alkaline recipe does not only taste great, but also looks quite something on your plate! It contains kale leaves used as rolls which are filled with mouthwatering chickpeas and basmati rice topped with a spicy tomato salsa.
Kale is a leafy green vegetable belonging to the cabbage family, which is highly alkalising and nutritious with powerful antioxidant properties. Kale is very high in vitamin K, vitamin C, beta carotene, lutein, zeaxanthin and rich in calcium.
The other core ingredients chickpeas and brown basmati rice are also rich in nutrients and the tomato salsa is flavoursome and spicy!
This recipe is perfect for dinners with family and friends, as it looks mouthwatering and tastes delicious.
Chickpea Kale Rolls with Tomato Salsa
Serves 4
Ingredients
Chickpea Kale Rolls
1 medium sized onion, finely chopped
12 large kale leaves
1 cup cooked chickpeas
1 tsp extra virgin olive oil or rapeseed oil
3/4 cup yeast-free vegetable stock
1/2 cup brown basmati rice
1/2 tsp ground paprika
1 tsp ground cumin
Pinch of Himalayan Crystal Salt or celtic sea salt
Tomato Salsa
1 onion
1 large can of plum tomatoes (preferably organic)
3 Jalapeno peppers
1 bunch of coriander
Instructions – Chickpea Kale Rolls
Heat the oil in a saucepan over medium heat. Add the onion and gently cook for about 4 minutes, until softened. Add the rice, chickpeas, stock, paprika, cumin and salt. Bring to the boil. Cover with a lid, reduce the heat and let everything simmer for 15 minutes, until the liquid is absorbed. Let it cool.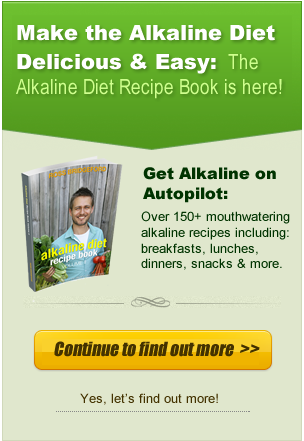 Wash and drain the kale leaves. Trim the thick stems from the center of the leaves. Place 2 small or 1 large leaf overlapping on your kitchen surface. Pull together the cut edges where the stem was removed to overlap.
Spoon about 2 tbs of the chickpea and rice mixture in the center of the bottom of the leaf. Fold in the sides and roll up leaf to tip. Repeat the same procedure for the remaining leaves and filling.
Instructions – Tomato Salsa
For making the salsa it is best to use a blender. If you do not have a blender to hand then you can also use a hand mixer instead.
Pour the plum tomatoes into the blender. Peel the onion and cut into quarters. Place the onions on top of the tomatoes inside the blender. Wash and dry the coriander and cut off the stems. Put the coriander inside the blender. Wash and dry the jalapeno peppers and cut off the stems. Put them into the blender. You can use more or less jalapenos depending on how spicy you like your salsa to be.
Put the lid on the blender and blend for about 40 seconds or until all ingredients are blended. Be careful not to over blend, as the salsa will thicken otherwise.
Serve the Chickpea Kale Rolls on a plate topped wth the Tomato Salsa.
Enjoy!
[yumprint-recipe id='50']