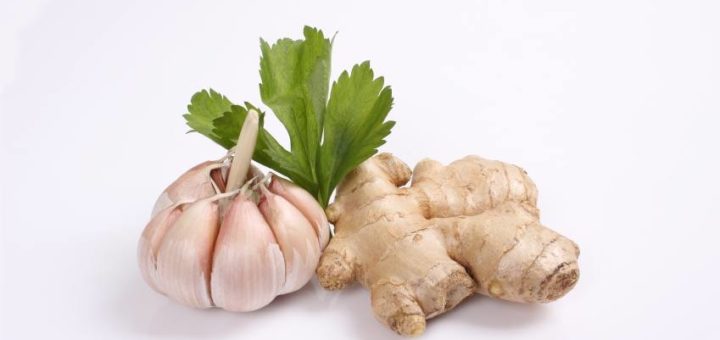 This is another great cleanser, and is brilliant for helping the body to remove toxins. The subtle flavour of the ginger is just enough to balance out the garlic making this an incredibly refreshing tea.
Enjoy it either hot or cool (in summer)
Garlic & Ginger Tonic Tea
4 cloves of garlic, minced
4 chunks of root ginger, grated
1 lemon, juiced
a small dash of cayenne pepper
500ml of alkaline, ionized water (or normal water if you don't have an ionizer)
Optional if transitioning to an alkaline diet: 1/2 teaspoon of honey
Prepare all ingredients, and place them on a large mug/measuring jug/teapot
Cover with just boiled water and infuse for 15-20 minutes
Strain and drink!
Easy. Try experimenting with other ingredients too like mint, cumin seeds or grapefruit.
Note: honey, as a form of sugar is not alkaline, and can be acid forming to the body, so only use honey if you are starting out/transitioning to the alkaline diet. The tea is delicious without it too!
Do You Want to Turn Your Health Around in Just 7 Days for Just $1.99?
If you love the look of this guide and the benefits it will bring, check out my book The Alkaline Reset Cleanse. It's a gentle, enjoyable seven-day Cleanse that will completely transform your health and life. Abundant energy, dramatic weight loss, digestion healed, inflammation gone...these are all results my students have experienced from doing their Alkaline Reset Cleanse...
LIMITED TIME OFFER: The Alkaline Reset Cleanse Book is Just $1.99 (Kindle/eReader) -- Click to order now and get over $120+ of extra alkaline training from me!
Real Results from the Alkaline Reset Cleanse Book:

---