Well, of course summer is well in season in the UK and USA and here in Australia it's definitely winter (in Melbourne especially!)…and so I felt the need to get all summer-y on y'all and bust out my fave new alkaline salad.
Yes. I have a favourite salad.
I love it because it's got BIG flavours and it includes a helping of quinoa – my favourite ingredient (yes, got one of those too. Want to know my favourite colour?)
Alkaline Recipe of the Week: Cool Summer Quinoa Salad
Serves 2
Ingredients
A little box/punnet of cherry tomatoes (or about 15)
1 serve as per your pack instructions of quinoa (about 1/2 a cup dry I estimate)
1 carrot
1/2 bunch asparagus (about 6 spears)
1 avocado
A handful of baby peas
A handful of basil
A good pinch of sage leaves
A pinch of healthy salt (Celtic, Himalayan etc)
A pinch of black pepper
A dressing of olive oil with lemon juice – mix to suit your taste
Instructions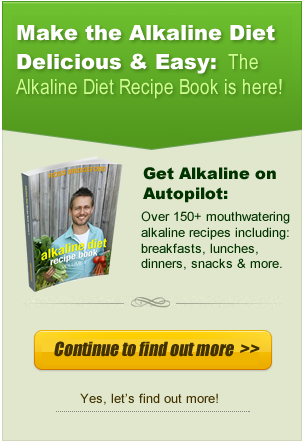 Firstly, get the quinoa cooked and out of the way. The rough guide is to mix one part quinoa to five parts water, so do this (unless you pack says otherwise), bring to a boil and then simmer super-gently until the water has absorbed.
Next, you have two options with the beetroot and carrot. If you have a Spiral Slicer use this to make carrot and beetroot spirals, but if not then you will want to grate them with a standard cheese grater into a bowl. Once grated, press with some kitchen roll/towel to get rid of some of the excess moisture.
While you're spiralising or grating have the baby peas steaming gently for a few minutes to cook through and then put aside.
Slice or dice your avocado as you like and then mix all of this into a large bowl with the herbs (which you can roughly chop or rip) and set it all aside while you sort out yer' tomatoes!
Now, you're going to be grilling the tomatoes (surprise!) so chop them in half and drizzle with olive oil and place under the grill for about 5 minutes until they start to just blacken and are warmed.
With the tomatoes done you can mix it all up into a big bowl and dress with the olive oil and lemon juice.
There you have it – colorful, nutrition-ful and flavourful!
Optional anti-inflammatory extra: you can grate in some fresh turmeric for an anti-inflammatory hit! Be sure to wear gloves or be comfortable with getting yellow fingers! You can also add some fresh chilli, thinly sliced to spice it up if you want! I do!
[yumprint-recipe id='16']