Following on from last weeks blog post about the health benefits of chlorophyll, I thought it would be excellent to follow it up with one of my favourite juices – the Blood Builder.
This juice is absolutely packed full of chlorophyll and is incredibly highly alkaline.
Blood Builder Vegetable Juice
Serves 2
Ingredients:
1 cucumber
2 large handfuls spinach
Handful parsley
1 stick celery
Handful of kale
Preparation
Simply wash all of the ingredients thoroughly, roughly chop and juice! To give it more of a fruity, less veggie flavour squeeze fresh lime or lemon in at the end.
I promise you will be bursting with energy after this one!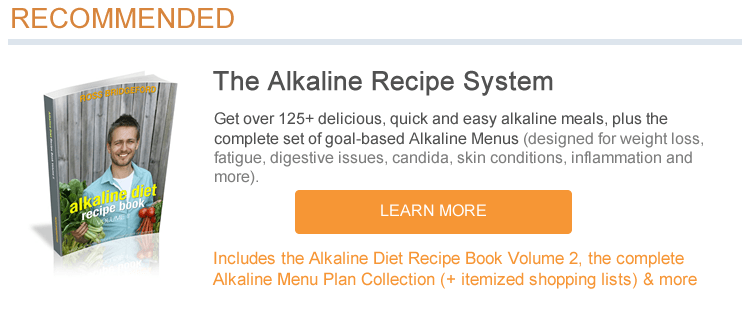 Do You Want to Turn Your Health Around in Just 7 Days for Just $1.99?
If you love the look of this guide and the benefits it will bring, check out my book The Alkaline Reset Cleanse. It's a gentle, enjoyable seven-day Cleanse that will completely transform your health and life. Abundant energy, dramatic weight loss, digestion healed, inflammation gone...these are all results my students have experienced from doing their Alkaline Reset Cleanse...
LIMITED TIME OFFER: The Alkaline Reset Cleanse Book is Just $1.99 (Kindle/eReader) -- Click to order now and get over $120+ of extra alkaline training from me!
Real Results from the Alkaline Reset Cleanse Book:

---