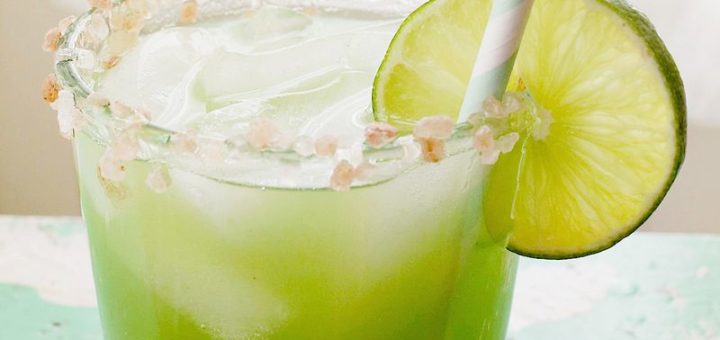 Feeling like something special? A nice drink to celebrate, but don't want to blow your diet? This is the perfect drink for you – it's the Alkaline Margarita!
Feel free to mix it up with some other fruits or spices!
Alkaline Margarita
Serves 2
Ingredients
1 lemon
2 limes
4 sticks of celery
1 cucumber
1 inch stick of fresh root ginger
Optional: Himalayan salt
Instructions
Peel the lemon and lime and juice through your juicer or just halve and juice by hand. Peel the ginger and juice this next.
Juice everything else and enjoy! Add more ginger if you like it to have a bit more of a spicy, gingery kick! You could even roll the edge with Himalayan salt!
Enjoy!
Ross