This simple juice contains so many nourishing and rebuilding ingredients and it tastes fantastic – a delicious way to support liver regeneration. The liver is one of the most hardworking organs in the body, filtering the blood, creating proteins, producing bile, synthesising cholesterol, storing and releasing energy and nutrients – and most of all detoxifying and processing all of the stuff we put in.
So to help it out we want to give it nutrients that do two things:
1) nourish it to enable it to run at full capacity
2) assist with the detoxification load so it isn't as stressed
This liver regeneration juice does exactly those things, in a handy little glass of deliciousness.
Why the Liver Regeneration Juice Works SO Well
This juice helps regenerate the liver so fantastically because it contains:
Spinach & Kale (the leafy greens): The nutrient powerhouse ingredients for just about every health issue are leafy greens.In fact, when researchers identified the top 41 powerhouse fruits and vegetables, the top fifteen are ALL leafy greens! Like the rest of your body, your liver loves these green wonders!

Spinach and kale are awesome, and you can definitely swap in or out with watercress, chard, romaine, arugula, as these are some of the most nutrient dense leafy greens to enjoy. They're absolutely loaded with chlorophyll which alkalizes and purifies the blood and this hugely helps liver function. Chlorophyll rich foods also support the neutralization of heavy metals, toxic chemicals, and even pesticides that frequently burden the liver, often without us realising!

Beetroot & Carrot: extremely high in the plant-based antioxidants: flavonoids and beta-carotene. Eating beetroot and carrots can help stimulate and improve overall liver function.
Grapefruit: High in both vitamin C and antioxidants, grapefruit increases the natural cleansing processes of the liver. A small glass of freshly-squeezed grapefruit juice will help boost production of the liver detoxification enzymes that help flush out carcinogens and other toxins.
Turmeric : Turmeric is amazing for the liver. It is one of the only foods that can assist the enzymes that are responsible for flushing out dietary carcinogens – protecting the liver from damage. The more remarkable, and equally important action is that compounds in turmeric can actually actively assist in the regeneration of damaged liver cells. It repairs and regenerates your liver!
Ginger: Ginger helps prevent the toxic effects of a wide array of substances, effectively taking the burden off the liver in so many instances – including after consumption of MSG! In addition, ginger has been shown to lower serum cholesterol which dramatically decreases the chances of Non-Alcoholic Fatty Liver Disease.
---
See Also: Five Steps to Dramatically Boost Liver Function
---
The Nourishing Liver Regeneration Juice
Serves 2
Ingredients
1 Cucumber
1/2 Bunch Kale
2 Large Handfuls of Spinach (or any other leafy green)
1/2 Grapefruit
1/2 Inch of Ginger
1 Inch of Turmeric
1 Beetroot
1 Carrot
Instructions
Thoroughly wash all of the ingredients (except for the grapefruit) and juice, starting with the leafy greens, then the ginger and turmeric, then the root vegetables, and finally the cucumber. This ensures that the cucumber at the end washes everything through
Put the 200ml of water through the juicer to further wash the goodness and flavours through
Finally, squeeze and gently stir in the grapefruit at the end
This juice makes TWO serves, so you can either halve the ingredient quantities for one – OR – and this is my recommendation, you can put the other serve into an airtight container in the fridge for later, or tomorrow.
If kept airtight, cool and in a dark place (i.e. the fridge) a juice will keep for 24-36 hours. Of course fresh is best, but this is a good way to halve your juicing time and workload!
Enjoy, and report back with your results!
Ross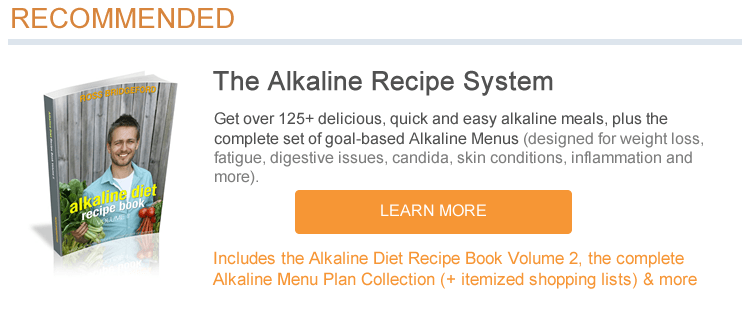 Scientific References & Research
Krajka-Kuźniak V. Paluszczak J. Szaefer H. Baer-Dubowska W; Betanin, a beetroot component, induces nuclear factor erythroid-2-related factor 2-mediated expression of detoxifying/antioxidant enzymes in human liver cell lines; British Journal of Nutrition; Volume 110, Issue 12 December 2013, pp. 2138-2149 (link)
Lee HY. Kim SW. Lee GH. Choi MK. Jung HW. Kim YJ. Kwon H. Chae HJ; Turmeric extract and its active compound, curcumin, protect against chronic CCl4-induced liver damage by enhancing antioxidation. BMC Complement Altern Med. 2016 Aug 26;16(1) (link)
Li X; Protective Effects of Selenium, Vitamin E, and Purple Carrot Anthocyanins on d-Galactose-Induced Oxidative Damage in Blood, Liver, Heart and Kidney; Biological Trace Element Research; October 2016, Volume 173, Issue 2, pp 433–442 (link)
Mahesh M et al; Carrot Juice Administration Decreases Liver Stearoyl-CoA Desaturase 1 and Improves Docosahexaenoic Acid Levels, but Not Steatosis in High Fructose Diet; Prev Nutr Food Sci. 2016 Sep; 21(3): 171–180 (link
Mohamed OI. El-Nahas AF. El-Sayed YS. Ashry KM; Ginger extract modulates Pb-induced hepatic oxidative stress and expression of antioxidant gene transcripts in rat liver; Pharm Biol. 2016 Jul;54(7):1164-72 (link)
Raghavendra H. Arpit S. Arnadi RS. Fayad R. Palatty LP; Ginger Protects the Liver against the Toxic Effects of Xenobiotic Compounds: Preclinical Observations; International Journal of Pharmacology, 12: 361-369. (link)
Sahebkar A. Potential efficacy of ginger as a natural supplement for nonalcoholic fatty liver disease. World J Gastroenterol. 2011 Jan 14; 17(2): 271–272. (link)
Vali L, et al; Liver-protecting effects of table beet (Beta vulgaris var. rubra) during ischemia-reperfusion; Nutrition; Volume 23, Issue 2, February 2007, Pages 172–178 (link)
Do You Want to Turn Your Health Around in Just 7 Days for Just $1.99?
If you love the look of this guide and the benefits it will bring, check out my book The Alkaline Reset Cleanse. It's a gentle, enjoyable seven-day Cleanse that will completely transform your health and life. Abundant energy, dramatic weight loss, digestion healed, inflammation gone...these are all results my students have experienced from doing their Alkaline Reset Cleanse...
LIMITED TIME OFFER: The Alkaline Reset Cleanse Book is Just $1.99 (Kindle/eReader) -- Click to order now and get over $120+ of extra alkaline training from me!
Real Results from the Alkaline Reset Cleanse Book:

---