As a vegetarian/ mostly vegan, raw-food enthusiast who loves the gym I obviously find it pretty difficult to find an alkaline protein shake for after a heavy workout.
Getting enough alkaline protein is easy – you will quickly get way above the recommended 20-35g per day, and easily up to 50-100g per day…
But a heavy workout schedule involving resistance training, high intensity training/crossfit etc demands a little more protein (and a lot more greens and fats, the two other essential nutrients for muscle growth).
Almost every book and every recipe on lean muscle-building relies almost exclusively on meat, dairy and whey for protein intake. All acidic, clogging foods.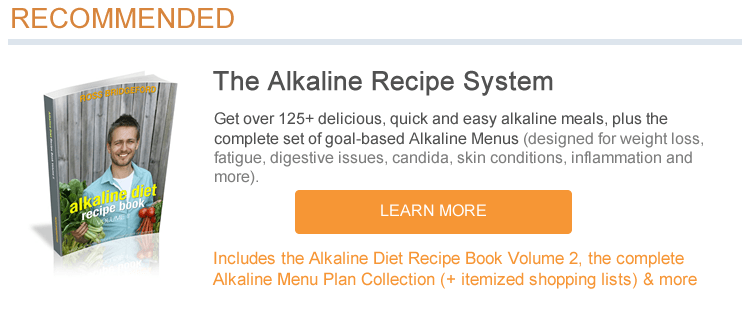 What about vegetarians and vegans – and those after something a little more alkaline for their protein needs? What about people who do not want to sacrifice their health but want to build muscle?
Well, I am hoping that this one helps you out as much as it has helped me.
pH Boosting Alkaline Protein Shake (Vegan, GF)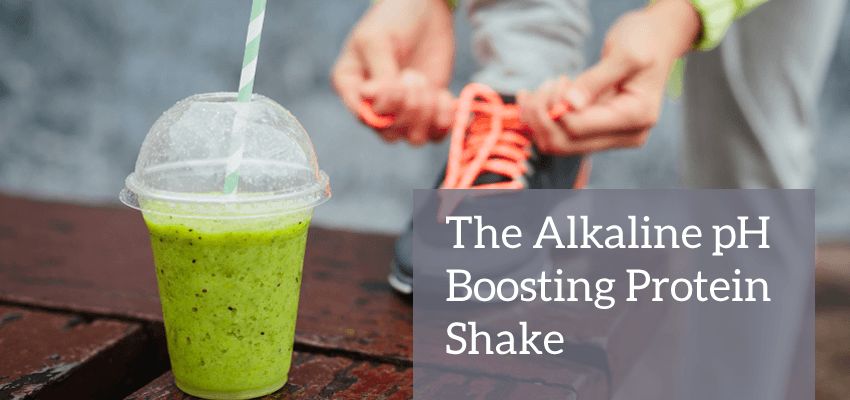 Serves: 2
Ingredients:
1 avocado, peeled and chunked
1 cucumber (add more or less to change consistency), roughly chopped
300ml Coconut or Almond Milk
1-2 big handfuls of fresh raw spinach leaves
1 handful of almonds (soaked overnight unless you have a powerful blender such as a Vitamix or Nutribullet)
1 scoop of alkaline, raw, sprouted protein (see below)
2 large leaves of kale, stalks removed
2 tablespoons of chia seeds
2 tablespoons of coconut oil
Optional: 1/2 block silken tofu (preferably organic)
Directions:
Peel the avocado and thoroughly wash the cucumber (if it is a thick skinned cucumber, peel some of this away).
If you have pre-soaked the almonds (a great source of alkaline protein), give these a rinse and add next, blending until it's like a thick paste.
Then place all of the ingredients into a blender and whizz it all up.
This shake, including either the protein powder or the tofu will deliver around 35-45g of protein per serve.
A Note on Alkaline Protein
On the alkaline diet, you really want to avoid dairy, sugar and gluten – and most whey proteins contain all three. Preferably you will use a sprouted (thus no gluten) alkaline protein such as a sprouted brown rice.
There are thankfully, as of 2016, a LOT of great brands now out there. Try to go for unflavoured/unsweetened as this is an unnecessary way to ruin a good product!
My favourite brands are:
Vega Plant Based Protein
Sun Warrior
Amazonia Raw
Each of these gives around 28-30g of alkaline protein per scoop!
Printable Alkaline Protein Shake Recipe:
[yumprint-recipe id='76']