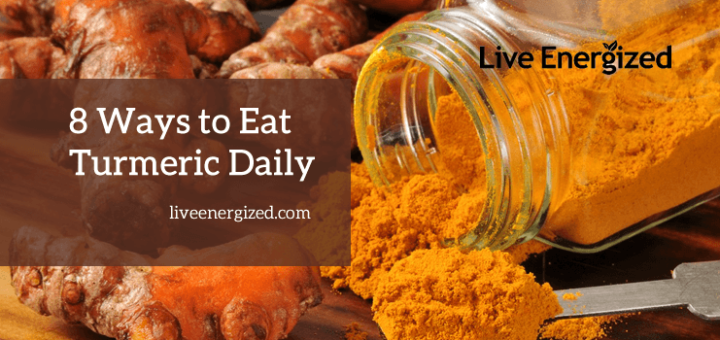 Turmeric Is Possibly the Most Powerful Food On Earth – Here's How to Eat Turmeric Daily:
Turmeric has over 600 proven health benefits and has been shown to be more effective than 14 different drugs. It heals the brain, rapidly destroys inflammation, heals the liver, kills cancer and so much more.
In fact you can see my 10 Science-Backed Turmeric Benefits post here.
Let's just say – I'm a fan of turmeric.
But until recently hardly anyone had heard of turmeric let alone knew what to do with its flavour.
Consistency is key with your health and in this guide, I'm going to quickly show you eight different ways I use turmeric to guarantee it is in my daily life.
---
[See Also: The Simple Anti-Inflammation Diet That Could Change Your Life Forever]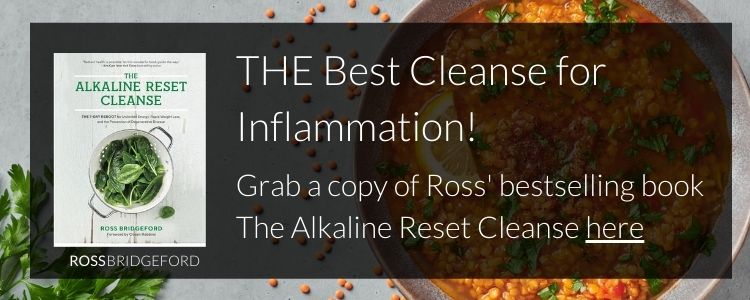 ---
8 Ways to Eat Turmeric Every Day
1. Turmeric Tea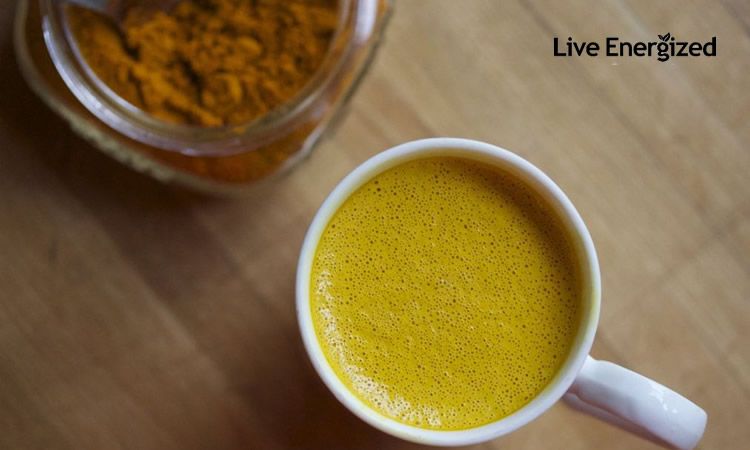 This is such a simple way to add turmeric into your day. Simply boil a pan of water and add slices of turmeric and let it simmer away for 8-10 minutes (or longer).
You can also add ginger, lemon, cloves and a dash of honey for the perfect cold prevention/remedy drink in the world.
I have posted two very different turmeric tea recipes here – one creamy, one more like the above – both delicious.
And Sarah Wilson has a nice one here too at IQuitSugar.
2. Sliced into Lemon Water
So simple. So many of us are having lemon water each morning anyway, so just add some turmeric! I like to use a vegetable peeler to peel off some super thin slices and just drop them into the lemon water.
Boom.
See my Lemon Water 2.0 recipe here – it's fantastic (if I do say so myself)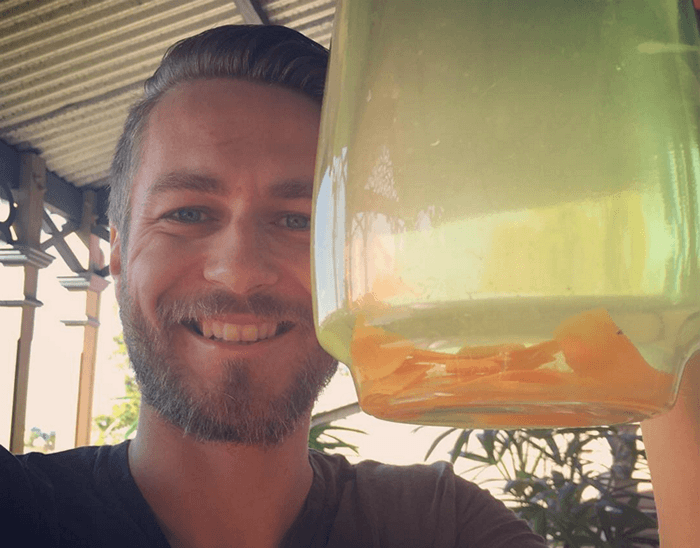 At the end I like to eat the slices too!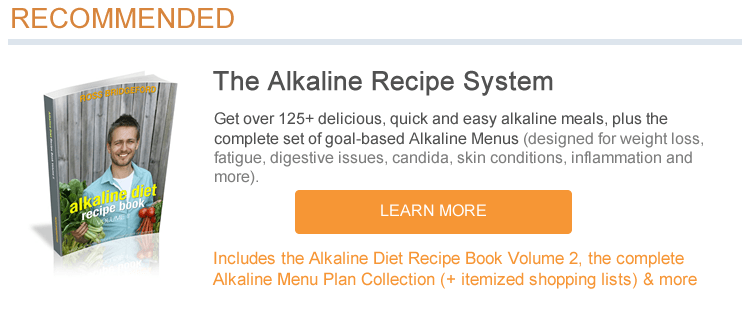 3. Grated into Salads
Another really easy one. One thing with turmeric is that you don't want to overdo the richness of the flavour every day because you can easily get 'over' how it tastes. By grating it into your salad you'll find that you are adding the goodness, but hiding the flavour.
Simply use a cheese grater and grate some in, toss it through and voila – you have the turmeric in a very subtle way.
4. Grated onto Stir Fry
Similarly, you can grate it into a stir fry – I recommend doing this once you've finished cooking and turned off the heat. While it's still in the pan, stir through the grated turmeric. This is also when I like to add fresh herbs too in order to keep them fresh tasting and as nutrient-dense as possible.
5. Blended into Soups
Turmeric goes brilliantly into almost ANY soup. It adds a richness and depth without altering the flavour too much. I like to add about 1cm cubed per person/serve and again, as before, once the soup is done and blended – throw the turmeric in right at the end.
Here is my super turmeric-rich Anti-Inflammatory Soup recipe for you to try.
6. Juiced & Smoothied
You can easily add turmeric (and ginger for a super anti-inflammatory kick) to any juice or smoothie. The flavour will be more noticable in an all-raw juice or smoothie (compared to some of the other ideas above) so be careful not to overdo it.
But the benefits are so amazing that neither a juice or smoothie goes by in my house now without this treatment.
Here's a couple of recipes to get you started:
The Liver-Regenerating Juice
Kidney Healing Juice
Anti-Inflammation Smoothie
7. Toss with Roast Veggies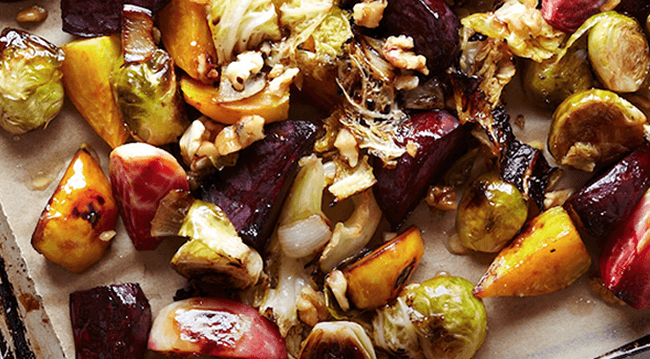 It's SO amazing with roasts! This is where turmeric powder (see my notes on powder vs fresh below) comes into its own. Turmeric goes great with roast cauliflower, broccoli, sweet potato, carrots, beetroot – practically everything.
Just put all of your raw chopped veggies into a bowl and drizzle with coconut oil and add a tsp of powdered turmeric – get your hands in there and rub it all over!
Then roast as normal and voila it works a treat.
8. Stir through Rice/Cauliflower Rice
You can either use grated turmeric or powder with this one and it's as simple as it sounds! Once you've cooked your rice or 'pulsed' your cauliflower rice, just stir through some turmeric! So simple, but such a brilliant way to add it to your regular cooking routines!
Here's a quick vid to show you how:
And here's a delicious recipe from Teresa Cutter.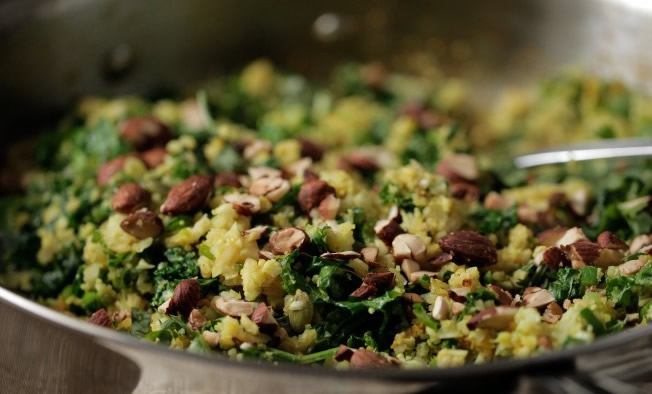 If you keep these eight tips in mind…
If you remember these you will almost definitely be getting turmeric into your life every single day. And I would LOVE to hear what benefits this brings to your life!
Some of my lovely fans who have used my other turmeric guides (like my Turmeric User Guide here) have emailed in to report incredible benefits when they start eating alkaline and including lots of turmeric (especially in juices and smoothies).
The Question of Raw vs Powdered
This is perhaps the most commonly asked question whenever I post about turmeric, as a fair few folks local stores don't sell turmeric.
First up – this is one of those that is a surprise, and yet not a surprise at all – but you can actually order fresh turmeric online from amazon…
Is there anything they don't have?
Here's a link for Amazon UK
And here's one for Amazon USA
And I'm sure other countries have them too.
Now, you can definitely use powder instead of fresh, but you don't want to just pick up some random powdered turmeric from the spice aisle and start sprinkling it on your food, because as Vani at Foodbabe.com tells us – many of these spices are irradiated, grown with conventional pesticides, and not organic.
If you want to use powdered please do buy organic. It is so worth the extra couple of bucks (or a couple of quid for the Brits).
As a rough guide, I'd say that where you'd use an inch of fresh turmeric, use a teaspoon of powdered.
There are no hard and fast rules – just use whatever tastes right for you.
And a note on black pepper…
This study back in 1998 (which I bet is getting way more press now than back then!) showed that adding black pepper increased the bioavailability (how easily your body can use the nutrients) of turmeric by 2000%.
You only need a tiny dash, so bear this in mind with all of the above.
Enjoy and let me know in the comments below the effect this has or will have on your life!
Ross
---
---