Getting Alkaline is EASIER Than You've Been Led to Believe
Getting alkaline IS is easier than you've been led to believe.
I've been proving this over and over through my teaching and coaching for more than 9 years now – with thousands of people from all walks of life.
Ive been through this enough times to know that getting alkaline is all about having a set of systems and strategies that are proven to get you alkaline…
…and then making those strategies as easy as possible to put into practice.
I truly believe that getting alkaline should be simple, easy, fun and sustainable – otherwise you'll never do it and you'll certainly never stick to it.
I have made it my mission to make the alkaline diet as easy and enjoyable for you as possible.
The Alkaline Diet is Scientifically PROVEN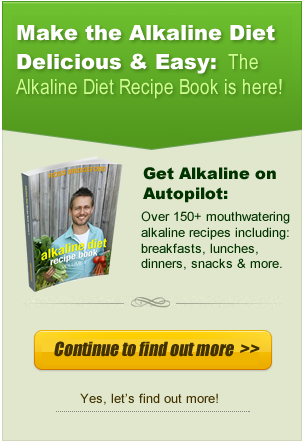 In my guide last week, "Alkaline Diet Proof: Scientific Evidence" – the alkaline diet has been researched and proven to be effective in supporting optimal health, wellness and vitality.
The research showed it can be effective for bone health, arthritis, reflux, weight loss, skin conditions and so much more.
In fact, just this morning I read a paper in the Journal of Environmental and Public Health that summarises with this very definitive statement:
"From the evidence outlined above, it would be prudent to consider an alkaline diet to reduce morbidity and mortality of chronic disease"
This type of message is coming over and over again out of the most respected, top-ranked scientific and medical jornals in the world – the American Journal of Clinical Nutrition, the British Journal of Nutrition, Nutrition Journal and so on.
The alkaline diet is PROVEN to work and I am going to prove to you again today how I can make it easy and sustainable for you.
So let's get into today's lesson:
How to Get At Least 3 EXTRA Serves of Greens Per Day with ZERO Hard Work
I've taught this little tip before as part of a bigger lesson but I thought it would be worth teaching it as it's own guide because it's just so easy, so quick but gives amazing results.
This will help you get to at least 2-3 serves of leafy greens every day without ANY hard work. In fact, it's so simple I can't believe I only invented this little strategy last year!
Since putting it into practice in my own life I've seen great results, but the feedback I've gotten from people on my courses and training has been phenomenal.
It just goes to show the power of green foods and the power of making the alkaline diet simple and easy!
So here it is…
The Super Powered Side-Salad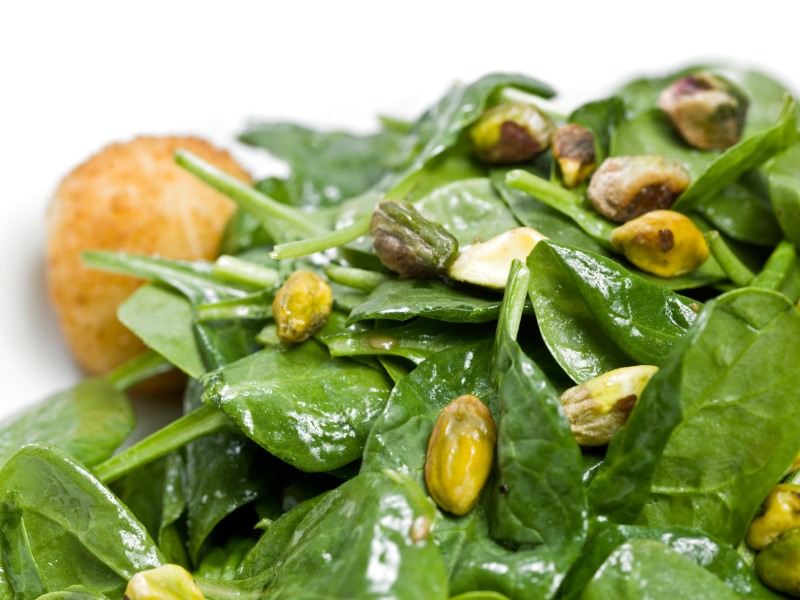 There I told you – really simple.
But it's one of those things where people go 'oh yeah, well of course" but nobody is doing it or teaching it.
And here is how I want you to do it:
Every day I want you to have a side salad of leafy greens with every lunch and every dinner.
But I want you to keep it super-simple and super easy and here's how.
The power is in the delicious alkaline salad dressings…
I want you to make your salad no more complex than simply a handful or two of leafy greens – spinach, rocket, watercress or other lettuce.
And then I want you to dress it with a delicious pre-made dressing.
SO here's how it works:
When you buy your salad leaves, wash, dry and prep and store in the fridge in an airtight container.
To prevent them from spoiling, make sure they're thoroughly dry and put a piece of paper kitchen towel on the top and bottom of the leaves.
Now, always have at least one delicious dressing pre-prepared.
This could be something like the dressing recipes I have linked to below OR you can do my favourite and simply flavour some flax and olive or avocado oils.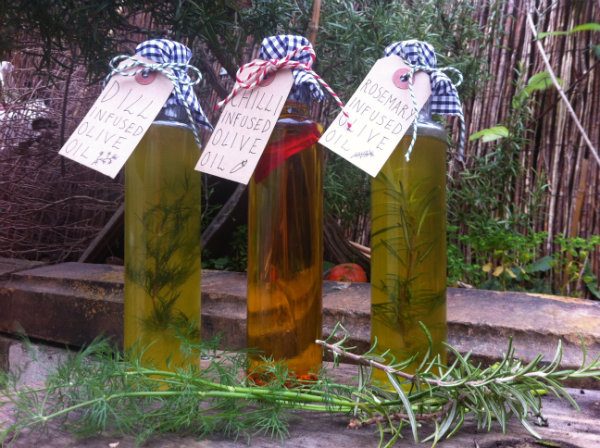 To do this you just need some dark amber glass bottles, the oil and some herbs or spices.
You then just pour the oil in the bottle, put in your herbs or spices or garlic and then shake it up and leave to infuse for a few days.
My favourites are basil, rosemary and garllic and chilli. Delicious.
So then when it comes to mealtime – just before you serve and sit down you just grab a bowl, grab a handful or two of leaves and pour on some dressing. DONE!
You're now getting an extra 3+ serves of leafy greens (and the omega oils!) every day.
The difference this will make to a lot of people's lives will be profound. Most people barely get ONE serve of greens per day – but this gives you THREE and you haven't even had to change what your main meals are!
I hope you love this little tip.
Below are some more guides and further reading for you and some recipes to get you started.
Please – if you LOVE this – can you LIKE, SHARE and TWEET and definitely +1 me on Google+
And if you have any questions – please leave them in the comment section below.
Ross
————-
Further Reading:
>> The Most Important Thing to Get Alkaline (this is the original guide this tip was mentioned in)
>> What Does a Serve of Alkaline Greens Look Like (pictoral guide on how big a 'serve' is)
Dressing Recipes:
Ross' Unreal Minty Dressing
Tahini & Lemon Dressing
Delicious Omega Dressing