Tottenham Hotspur are probably the most well-known 'sleeping giant' in world football. Always the underachievers, this team has 'turned the corner' more times than any other. No other team in sporting history has felt so comfortable in being mid-table. Whenever there has been a glimpse of promise, things have never quite worked out. (non-sports fans, stay with me!)
Just recently, the team belied all expectation and finished 5th in the league for two consecutive years. Experts everywhere tipped them to be the team to break the 'Big Four' clubs who dominate English football. But then what happened? Ten games into the new season and the team were in the bottom three.
Time for change.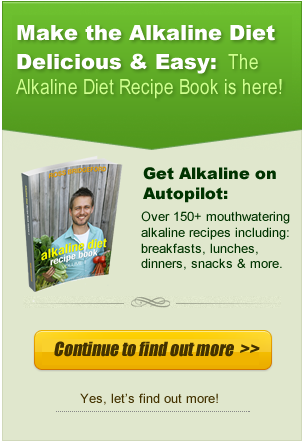 The manager left, a new manager, Juande Ramos, came in and the team suddenly looked rejuvenated. Only losing four in their last 24 games, things are on the up. Now sitting back in the top half of the league, into the last 16 the UEFA cup and a League Cup final to look forward to on the weekend the team are unrecognisable. But what actually changed?
The team that runs out every weekend is almost identical to the one that sat in the relegation zone. The formation is the same. Everything looks the same, but something is different.
How has this team of underachievers suddenly become a team of winners?
The answer is…diet.
You might think – but they're professional athletes! Surely they should be eating properly anyway? Apparently not. On his first day in charge, new fitness coach Marcos Alvarez noticed things were awry:
The truth is, the first buffet I saw I took photographs of because it was very interesting. Lots of sauces, a lot of cakes, chocolate muffins, a box full of sweets. So we tried to put things right.
The squad were 100kg overweight.
When these changes were first introduced Michael Dawson, an England Under 21 international, missed two games from detox headaches! Tom Huddlestone, another England U21 player had been out of form and out of the team all season and admitted it was because he couldn't last for the full 90 minutes of a game – he has played nearly every game since.
Overall the squad has lost half of that extra weight, and there is still some room to go. Since those changes started come into effect:
They have now lost between 40 and 50 kilos. Now getting the rest off is the most difficult part – but we have also turned a lot of fat into muscle. At the start, the players complained as we were taking away the things they liked. But gradually they have understood that we have done it so they can improve. And as the results have improved they have realised that it is necessary. They have all lost weight — some drastically. But they have seen how performances have improved and the team has moved up the league and they have accepted it.
The man behind the diet, Antonio Escribano has similarly transformed Spanish sides Sevilla, Xerez, Murcia and Deportivo La Coruna, as well as bullfighters, models, dancers, marathon, triathletes and many other sporting stars.
Is it the foreign influence? Possibly, but closer to home we know that clubs such as Bolton Wanderers have recruited the likes of Phil Richards, who is a fan of the alkaline approach to health – green, fresh, raw, healthy, energising foods and drinks. Phil also works with the likes of Amir Khan, professional rugby and cricket players and olympic athletes – so we know the trend is spreading.
Even the Independent ran an article highlighting the difference between now and then, highlighting one of the modern game's true revolutionaries, Arsene Wenger, as one of the first to bring his team into line (and look at the difference he made there).
Now, it's not always called alkalising, but the principles are there. A quick scan of the new Tottenham diet reveals that excessive meats, cooked oils, condiments, sweets, sugar, fizzy drinks etc have all been cut out and have been replaced by green foods and wholesome meals. The players are even given fresh juice at half-time.
The alkaline/acid balance approach to health has always struggled to get mainstream attention. But it is starting to be taken seriously. Gone are the days when footballers finish the match with a can of beer and a fish and chip supper. They are now super-athletes. The amount of money that is poured into, and generated by, football means that there are HUGE expectations on these players to deliver consistently high results. The professional game has moved on – and every team is seeking that little difference that sets them apart from their rivals.
In this intensely competitive environment, could it be that the alkaline diet is giving them that edge?

Do You Want to Turn Your Health Around in Just 7 Days for Just $1.99?
If you love the look of this guide and the benefits it will bring, check out my book The Alkaline Reset Cleanse. It's a gentle, enjoyable seven-day Cleanse that will completely transform your health and life. Abundant energy, dramatic weight loss, digestion healed, inflammation gone...these are all results my students have experienced from doing their Alkaline Reset Cleanse...
LIMITED TIME OFFER: The Alkaline Reset Cleanse Book is Just $1.99 (Kindle/eReader) -- Click to order now and get over $120+ of extra alkaline training from me!
Real Results from the Alkaline Reset Cleanse Book:

---