Not having enough good fat in your diet is actually more dangerous than having too much bad fat. That's right – omega 3 deficiency is more dangerous than trans-fat consumption!
This is the outcome of a recent study conducted by Harvard University and the Centre for Disease Control and Management in the USA. Their findings revealed that omega-3 deficiency is, unbelievably, the sixth biggest killer of Americans and more deadly than excess trans fat intake.
My personal belief has always been that supplementing the diet with omega-3 is the most important thing you can do for your health, simply because omega oils are SO important to the body and it is very difficult to get enough through diet alone. However, this report has shocked even me!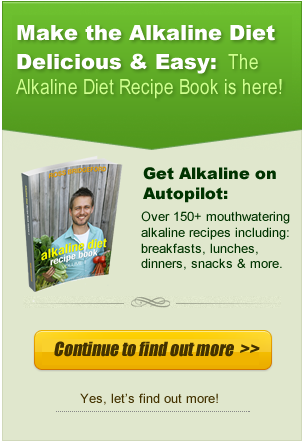 The Harvard researchers looked at 12 dietary, lifestyle and metabolic risk factors such as tobacco smoking and high blood pressure and used a mathematical model to determine how many fatalities could have been prevented if better practices had been observed.
The research drew on 2005 data from the US National Health Center for Health Statistics. They determined that there were 72,000-96,000 preventable deaths each year due to omega-3 deficiency, compared to 63,000-97,000 for high trans fat intake.
This is quite amazing. I've blogged about Essential Fatty Acids before so I am not going to recap too much on what they are right here (read that article for more info) – but I will give you a quick insight into how you can get a lot more into your diet.
How to Get More Omega-3 In Your Diet
Supplements
The two main supplements we highly recommend are:
Udo's Choice: this is simply the very best oil supplement in the world. Period. There is no better quality oil supplement out there. Udo's Choice contains only organic ingredients and the product is cold pressed to retain all of the nutritional benefit. It supplies a range of omega 3, 6 and 9 in a 2:1:1 ratio which is optimal for human health and has a pleasant nutty taste, meaning that it is delicious on salads, pastas and vegetables. 100% vegetarian. Click here for more information on Udo's Choice.
Coconut Oil: as mentioned, coconut oil is one of a kind in that it provides a clean, organic source of MCTs, as well as being extremely heat, air and light resistant so it is the only healthy oil you can cook with (making stir frys healthy again!). Coconut oil is also known to increase your metabolism dramatically and give the body and instant source of clean, slow burn energy! It is also delicious, making it a really easy supplement to take. It honestly just takes like Bounty chocolate! Click here to get your hands on some lovely coconut oil.
Foods
These are the foods I believe to be healthy, and high in omega 3, 6 and/or 9:
Other oils: while flax and hemp are the highest in omega 3, olive and avocado are good, clean sources of omega 6 & 9.
Nuts & Seeds: go for flax, almonds, walnuts, sunflower seeds, pine nuts etc. All the ones you know are good and healthy! BUT avoid peanuts – they are always stored for ages and end up full of fungus and mold
Avocado: eat plenty in salads and for snacks
Oily Fish: while I'm a vegetarian myself, I understand and appreciate that oily fish are a smart addition to your diet

.
So there you have it – make a commitment TODAY to get more omega-3 into your diet – every day!
Ross
http://www.energiseforlife.com