As you probably know, broccoli is flippin' brilliant for your body, highly alkaline, nutrient dense – it's an old skool superfood. It's been a superfood since way before anyone had heard of Incaberries.
I am always looking for ways I can jazz up broccoli so I can include it in or with my meal more often. And by simply adding this little tahini dressing, it gives the crunch of broccoli a nice creamy, textured, flavoursome finish – and makes me want to have it every day!
Anti-inflammatory, anti-allergy, cholesterol lowering, antioxidant rich, vitamin C, K, B6, B2-rich, full of alkaline minerals such as chromium, manganese, potassium and full of fibre – it's a pretty awesome veggie.
This dish works amazingly well as a simple side to any meal.
Alkaline Recipe: The Simple Side – Broccoli with Tahini Dressing
Serves 2
Ingredients
For the salad:
2-4 heads broccoli (use the florets only, not the stalk)
4 medium carrot
For the sauce:
125ml tahini
40ml olive oil
c. 150ml water
50ml lemon juice (about 1 big lemon)
1½tsp ground coriander
¾tsp cumin
1/3tsp chilli pepper
1 tsp of sesame seeds
Lime slices for garnish and to squeeze
Instructions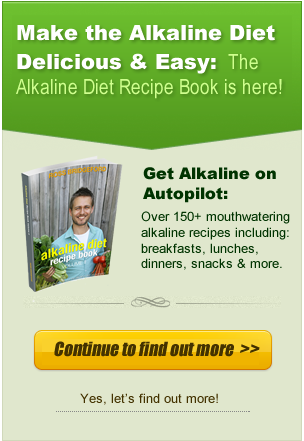 1. Remove the main pieces of stem from the broccoli, and then chop any remaining large pieces of stem off the florets. Separate the florets, if necessary, with the knife so that you end up with small 1-2cm pieces of broccoli. Put the florets into a large mixing bowl.
Now you can either take the option of having this as a RAW meal or lightly cooked. If you're going the cooking option I recommend either steaming for 2-3 minutes or rapidly 'steam-frying' for 2 minutes in a frying pan. This is just to make the broccoli slightly tender, rather than soft. You still want a crunch!
2. Grate the carrot and add to the mixing bowl.
3. Make the sauce by putting all of the sauce ingredients apart from the water and sesame seeds into a mini processor. Add about half the water and process. Then gradually add more water until you have a sauce that is gloopy and thick – the amount of water needed with depend on the consistency of your tahini. Add the sesame seeds and put to one side.
4. Pour the sauce over the top of all the ingredients and mix thoroughly.
5. Serve with a slice/quarter of lime, optional brown rice or a big salad 🙂
[yumprint-recipe id='27']