I'm a sucker for Mexican and this lettuce tacos dish is a must try because it's darn delicious and very alkaline.
Lettuce Tacos
Serves 5-6
Ingredients
3/4 cups chopped cashew nuts
1 1/2 cups chopped celery
4 to 5 tablespoons sesame garlic sauce or tahini
1 head of lettuce
coconut oil
chopped ginger
minced onions
minced garlic
Instructions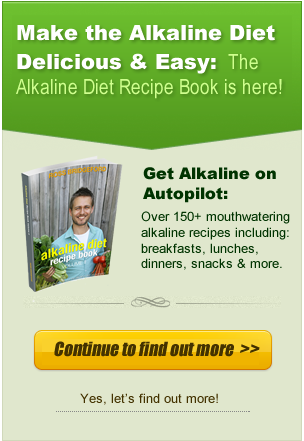 Before cooking, chop the celery into small pieces, and crush cashews so that each cashew is broken into about 4 pieces. Perfection not required, just smash 'em up a little.
Next, add a little coconut oil and a little water to a frying pan and sprinkle the oil with the freshly minced onions, minced garlic, and chopped ginger.
Pour chopped celery in and steam/fry for about 10 or 15 minutes on medium to high heat.
Now add the chopped cashews fry for a further 3 to 4 minutes on low to medium heat. Once it's all looking awesome, remove from heat and mix the sauce/tahini in evenly with celery and cashews.
Prepare each serving inside a single large lettuce leaf and enjoy. WARNING: it will get messy, so come to terms with this and make the decision to love it – the messier the better 🙂
[yumprint-recipe id='21']