This super-juice is sure to keep the nasty winter bugs at bay!
Made of tomatoes, celery and cucumber, this juice is filled with heaps of alkalinity, vitamins and nutrients to help prevent getting struck down during the rest of the winter season.
Tomatoes are excellent sources of lycopene and are widely known to be rich in antioxidants. Cucumbers have lignans and phytonutrients to help ward off diseases while celery is just amazing! It has anti-inflammatory benefits and has loads of Vitamin C, flavonoids, and other antioxidants.
Enjoy!
Immune Booster Juice
Serves 2
Ingredients
2 tomatoes
1 celery stalk
1 clove garlic
1 cucumber
1/2 inch of raw ginger
1/2 inch of raw turmeric
Juice of 1/2 lemon
Instructions
Juice all of the ingredients, including the garlic, through your juicer. It is recommended to wash your juicer immediately to remove all traces of garlic. Otherwise every juice you make for the next week will have a garlic hint.
Serve and enjoy!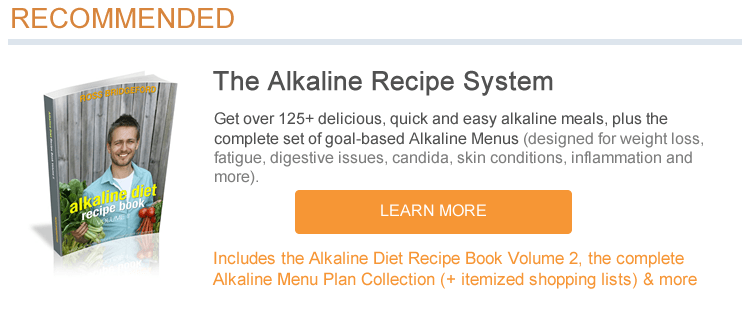 Do You Want to Turn Your Health Around in Just 7 Days for Just $1.99?
If you love the look of this guide and the benefits it will bring, check out my book The Alkaline Reset Cleanse. It's a gentle, enjoyable seven-day Cleanse that will completely transform your health and life. Abundant energy, dramatic weight loss, digestion healed, inflammation gone...these are all results my students have experienced from doing their Alkaline Reset Cleanse...
LIMITED TIME OFFER: The Alkaline Reset Cleanse Book is Just $1.99 (Kindle/eReader) -- Click to order now and get over $120+ of extra alkaline training from me!
Real Results from the Alkaline Reset Cleanse Book:

---