I cannot believe it, but it has suddenly become so cold here in the UK, which is why I absolutely love my warming soups again now.
This is one of those soups, which I increasingly crave the more I eat it. The main ingredient is asparagus, which is alkaline and packed with healthy nutrients. Asparagus has been used for centuries as a vegetable and medicine.
It is a great source of magnesium, calcium, zinc, vitamin B6 and rich in vitamin A, vitamin K, vitamin C, vitamin E, thiamin, riboflavin, rutin, niacin, folic acid, iron, phosphorus, potassium, copper, manganese and selenium.
It is also a great alkaline vegetable for the weight conscious amongst us, as it is very low in sodium and low in calories.
I hope you enjoy this delicious alkalising leeks and asparagus soup, which has a lovely lemon tang!
Leeks and Asparagus Soup
Serves 4
Ingredients
800g fresh green asparagus
3 leeks, peeled and chopped
1/2 lemon
2 tbsp Olive Oil or Udo's Choice Ultimate Oil Blend
4 mugs of vegetable stock
Himalayan crystal salt or celtic sea salt
Freshly ground pepper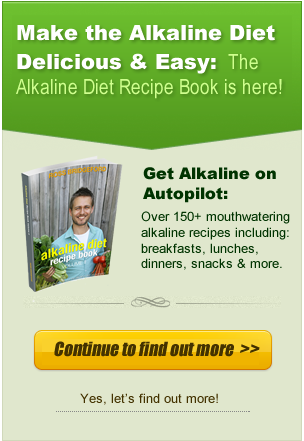 Instructions
Wash the asparagus and chop off the woody ends of the stems. Cut off the asparagus tips and keep to one side, as you will need to use them later on. Chop up the asparagus stalks.
Add 2 tbsp of oil into a large saucepan and gently fry the leeks for about 10-15 minutes until they start to soften. Add the stock and chopped up asparagus stalks and simmer with a lid on for about 25 minutes.
Remove the soup from the heat and blend in a food processor or with a hand-held blender.
Season the soup to taste, add the asparagus tips and bring the soup back to the boil. Cook the soup on a very low heat for another 5 minutes until the tips have softened. Add fresh lemon juice.
Enjoy!