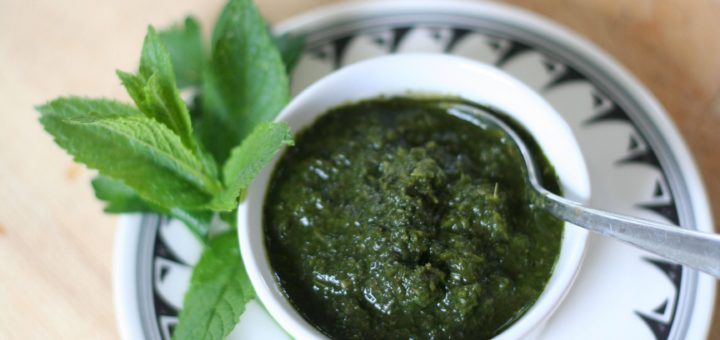 I love, love, love this alkaline dressing. It combines all of my favourite flavours and it's super-alkaline and a super-sneaky way to sneak more nutrition into your meal (and your family's tummies).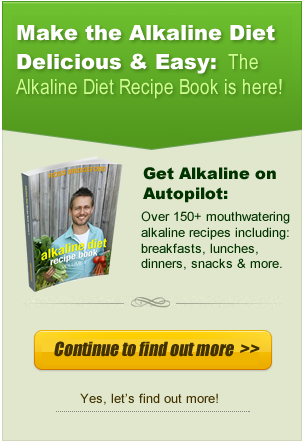 As I've written about before – having delicious dressings and sauces makes eating alkaline and GETTING alkaline a whole lot easier. Why? Well, not only does it add massive variety and flavour to quickly steamed or grilled veggies (making an alkaline meal or snack a quick and easy job that needs no creativity or effort!) but it also sneaks a whole lot more veggies into your diet – disguised as a sauce!
This alkaline dressing recipe makes use of fresh herbs that pack a lot of flavor and nutrition. Coriander is well known to be an detoxifier, highly alkaline and an anti-inflammatory plant. There have also been studies showing it to have cholesterol-lowering effects.
Mint, on the other hand, is a rich source of traditional nutrients like manganese, Vitamin A, and Vitamin C.
A combination of both instantly spices up not just any salad, but is fantastic for our health and vitality!
Alkaline Dressing: Coriander, Mint & Chilli
Serves 2
Preparation Time: 5 minutes
Ingredients
1/2 small red onion
1 red chilli
1/2 cup of coconut yoghurt or soya yoghurt
1/2 handful chopped fresh mint
1 handful chopped fresh coriander/cilantro
Instructions
Finely dice the onion and dice and deseed the chili (or not if you like it hot!) Mix the onion, chili with the yoghurt, mint and coriander. Put in the fridge for 1 hour to chill and infuse.
Enjoy!
[yumprint-recipe id='8′]