This is a brilliant blend on an old classic! Highly alkaline, a little more green and a great way to sneak more veggies into your kids (or partner's!) diet.
Only takes about 5 minutes to make and is really, really easy.
Courgette (Zucchini) Hummus
Serves 4
Ingredients
1 tin of chickpeas, drained and rinsed OR equivalent dried chickpeas soaked and prepared
1 green courgette, chopped
1 garlic clove, chopped
Handful chopped parsley
Handful chopped basil
Himalayan or Sea Salt
Freshly ground black pepper
4 tbsp olive oil
Squeeze of fresh lemon juice
Simply put everything in a blender and whizz it up until it looks how you like your hummus! The addition of basil is genius – so if you like your basil then add a little more!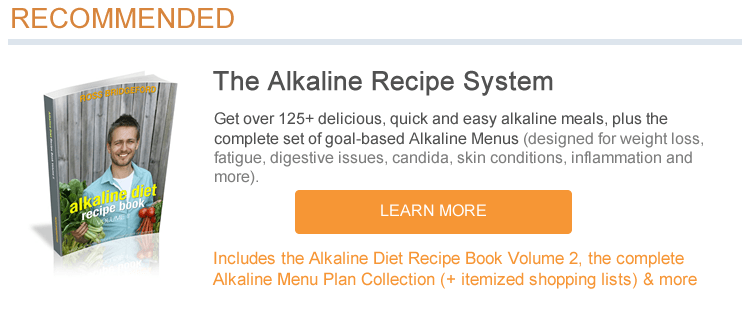 Do You Want to Turn Your Health Around in Just 7 Days for Just $1.99?
If you love the look of this guide and the benefits it will bring, check out my book The Alkaline Reset Cleanse. It's a gentle, enjoyable seven-day Cleanse that will completely transform your health and life. Abundant energy, dramatic weight loss, digestion healed, inflammation gone...these are all results my students have experienced from doing their Alkaline Reset Cleanse...
LIMITED TIME OFFER: The Alkaline Reset Cleanse Book is Just $1.99 (Kindle/eReader) -- Click to order now and get over $120+ of extra alkaline training from me!
Real Results from the Alkaline Reset Cleanse Book:

---