The Ultimate, Delicious, Alkaline & Super Vitality Snack (that nobody will realise is healthy!)
This is legendary in our house.
It's an amazing recipe we developed a couple of years ago when we wanted a warm, satisfying snack to have in that 'snack occasion' when people would normally bring out chips 'n dips, little quiches or, indeed, things like chicken wings!
It is quick and so easy to make (in fact, I even give you a cheat's guide below if you want to make it really quickly) and it's alkaline and good for you!
Plus cauliflower has some amazing health benefits!
Not only is it alkaline, largely due to the combination of the alkaline minerals including manganese, magnesium and potassium, but according to Mercola, cauliflower also has these health benefits:
Research Has Found Cancer Fighting Benefits: Cauliflower contains sulforaphane, a sulfur compound that has also been shown to kill cancer stem cells, thereby slowing tumor growth. Some researchers believe eliminating cancer stem cells may be key to controlling cancer.In this recipe the addition of turmeric adds even more weight to this benefit.
Healthy Heart Benefits: Sulforaphane in cauliflower and other cruciferous vegetables has been found to significantly improve blood pressure and kidney function.
Cauliflower is Anti-Inflammatory: Cauliflower contains a wealth of anti-inflammatory nutrients to help keep inflammation in check, including indole-3-carbinol or I3C, an anti-inflammatory compound that may operate at the genetic level to help prevent the inflammatory responses at its foundational level.
Is Rich in Alkaline Minerals & Vitamins: one serving of cauliflower contains 77 percent of the recommended daily value of vitamin C. It's also a good source of vitamin K, protein, thiamin, riboflavin, niacin, magnesium, phosphorus, fiber, vitamin B6, folate, pantothenic acid, potassium, and manganese.
Brain-Boosting: Cauliflower is a good source of choline, a B vitamin known for its role in brain development. Choline intake during pregnancy "super-charged" the brain activity of animals in utero, indicating that it may boost cognitive function, and improve learning and memory. It may even diminish age-related memory decline and your brain's vulnerability to toxins during childhood, as well as conferring protection later in life. It also contains high levels of omega-3 which is always going to be a winner!
Helps to Detox the Body: Cauliflower helps your body's ability to detoxify in multiple ways. It contains antioxidants that support Phase 1 detoxification along with sulfur-containing nutrients important for Phase 2 detox activities. The glucosinolates in cauliflower also activate detoxification enzymes.
Digestive Health: Cauliflower is an important source of dietary fiber for digestive health. But that's not all. According to the World's Healthiest Foods:"Researchers have determined that the sulforaphane made from a glucosinolate in cauliflower (glucoraphanin) can help protect the lining of your stomach. Sulforaphane provides you with this health benefit by preventing bacterial overgrowth of Helicobacter pylori in your stomach or too much clinging by this bacterium to your stomach wall."
Super-Antioxidant Benefits: It's packed with vitamin C, beta-carotene, kaempferol, quercetin, rutin, cinnamic acid, and much more.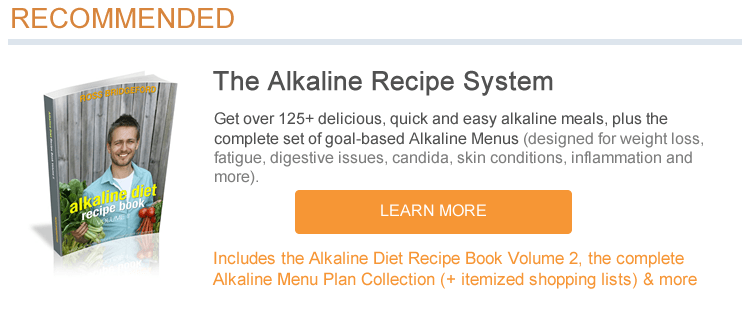 [yumprint-recipe id='2′]Serves 4
Preparation & Cooking Time: 45 Minutes
Ingredients
1 head of cauliflower, chopped or snapped down into bite-sized pieces
1 cup of chickpea (garbanzo) flour
1 cup of water
1 tsp of garlic powder
1/2 teaspoon of Himalayan salt (finely ground)
Here are the two options for the sauce/coating
Option One: the better but longer method
Ross's Alkaline Barbeque Sauce
1 tablespoon coconut oil
1 small brown onion, grated
2 garlic cloves, crushed
1 teaspoon ground coriander
1 teaspoon ground cumin
1 teaspoon ground allspice
1/2 teaspoon cayenne pepper
1 teaspoon lemon juice
1/3 cup (80ml) organic tomato sauce
1 tablespoon Dijon mustard
1 tablespoon Worcestershire sauce
Option Two: the easier, less alkaline method
1 teaspoon of coconut oil or butter
2/3 cup (150ml) of hot sauce
Method
Firstly, get the oven heated to 230 degrees (450f).
Now in a bowl, mix together the flour, water, garlic powder and salt and whisk this until it is like a smooth batter.
Toss through the cauliflower and then bake for around 15-20 minutes, giving a shuffle around half way through.
If you're making your own barbeque sauce as per the ingredients above, this is what you'll do while the cauliflower is cooking:
Warm the coconut oil in a pan over low heat and then add the onion, garlic, coriander, cumin, allspice and cayenne.
Cook these together for about four to five minutes and then add the lemon juice.
After another minute or so add the tomato sauce, mustard and Worcestershire sauce and 250ml of water.
Turn up the heat to a medium level and season with fresh Himalayan salt and black pepper and once it's almost boiling, reduce the heat again and simmer for 10-15 minutes.
Once it has thickened, allow it to cool a little and then blend smooth.
Et voila.
If you're doing it the quicker way:
Simply melt the coconut oil or butter together with the hot sauce and stir!
Once the cauliflower has been in for 15 minutes…
Remove it from the oven, and toss in your sauce to coat each piece.
Now place it back in the oven and cook for another 20 minutes or until it's got your desired level of crispyness!
Enjoy and serve with a nice alkaline dip such as my Green Goddess Dip or Smooth Avo & Tofu Dip
Enjoy and share this one with your friends!
Scientific Research & References:
Vegetables, fruit, and antioxidant-related nutrients and risk of non-Hodgkin lymphoma: a National Cancer Institute-Surveillance, Epidemiology, and End Results population-based case-control study; Kelemen LE, Cerhan JR, Lim U, et al. Am J Clin Nutr. 2006 Jun;83(6):1401-10. 2006. (Link to research)
Combined inhibitory effects of curcumin and phenethyl isothiocyanate on the growth of human PC-3 prostate xenografts in immunodeficient mice; Khor TO et al; Cancer Research 2006 Jan 15;66(2):613-21.; (Link to research)
The dietary phase 2 protein inducer sulforaphane can normalize the kidney epigenome and improve blood pressure in hypertensive rats; Senanayake GV, Banigesh A, Wu L, Lee P, Juurlink BH; American Journal of Hypertension; 2012 Feb;25(2):229-35. (Link to research)
Suppression of microtubule dynamic instability and turnover in MCF7 breast cancer cells by sulforaphane; Azarenko O, Okouneva T, Singletary KW, Jordan MA, Wilson L; Carcinogenesis. 2008 Dec;29(12):2360-8.; (Link to research)
Dietary prenatal choline supplementation alters postnatal hippocampal structure and function; Li Q, Guo-Ross S, Lewis DV, Turner D, White AM, Wilson WA, Swartzwelder HS.; Journal of Neurophysiology; 2004 Apr;91(4):1545-55; (Link to research)