Turmeric Lemonade Recipe: What a Delicious Way to Stay Hydrated!
Turmeric lemonade is so simple, quick and easy to make. It tastes delicious. AND of course, turmeric is probably the most potent anti-inflammatory on Earth. What a win!
I only discovered this by chance the other day, feeling bored with plain water (yep, even I get bored of water!) but needing to keep my hydration up. I often make turmeric tea, and my version of Bulletproof 'Coffee' (clue, it doesn't have coffee in it)…BUT…I had to dash out of the door, so kinda just made turmeric tea…cold…squeezed in some lemon to give it a bit more of an alkaline boost and VOILA!
Simple. Sometimes the most delicious, brilliant recipes are simple.
And this turmeric lemonade couldn't be easier or more simple – give it a try, it's just delicious!
Turmeric Lemonade – Alkaline Recipe #215
Serves: 2
Ingredients:
660ml of filtered (preferably alkaline) water
2 tbsp turmeric, fresh or powdered (see note below)
1 1/2 lemons, juiced
Optional: stevia drops to taste
Instructions
Simply mix everything together!
Note: there are a couple of things to explain –
Firstly, if you are using fresh turmeric, wear plastic food preparation gloves and be aware the turmeric will stain anything it touches, and use a grater. OR, you can juice the turmeric and add it to the water, but it is tricky to juice such a small amount of fresh turmeric and a pain to clean a whole juicer just for this little bit of juice.
I personally just use organic powdered turmeric.
The other note is that you can use sparkling water. Sparkling water is mildly acid-forming, BUT, if this is just a once every few days drink then that's not really a problem – and it does make it much more lemonade-y!
Other Interesting Links & Guides
Turmeric is a super powerful anti-inflammatory with so many incredible benefits. Here are some guides highlighting the research:
My guide here at Live Energized – Turmeric Benefits
Authority Nutrition's Science Backed Turmeric Benefits
Green Med Info's giant Turmeric Resource
Turmeric User Guide – includes recipes, and ideas & tips for incorporating turmeric into your everyday life
The Simple Anti-Inflammation Diet guide that could make a HUGE impact on your health and energy
Tim Ferris has also riffed on his own version of Bulletproof Coffee and he calls it 'Titanium Tea' which is also coffee free. Check it out here.
Do You Want My Free Anti-Inflammation Training?
I am running free online training (webinar) to show you exactly how to beat inflammation, naturally.
Click here to find out more and register your space – this training will give you the plan you need and the confidence to make it happen!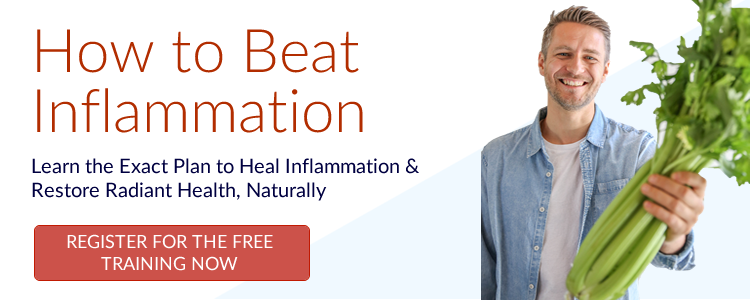 Do You Want to Turn Your Health Around in Just 7 Days?
If you love the look of this guide and the benefits it will bring, check out my book The Alkaline Reset Cleanse. It's a gentle, enjoyable seven-day Cleanse that will completely transform your health and life. Abundant energy, dramatic weight loss, digestion healed, inflammation gone...these are all results my students have experienced from doing their Alkaline Reset Cleanse...
Click here to order now and get over $120+ of extra alkaline training from me!
Real Results from the Alkaline Reset Cleanse Book:

---