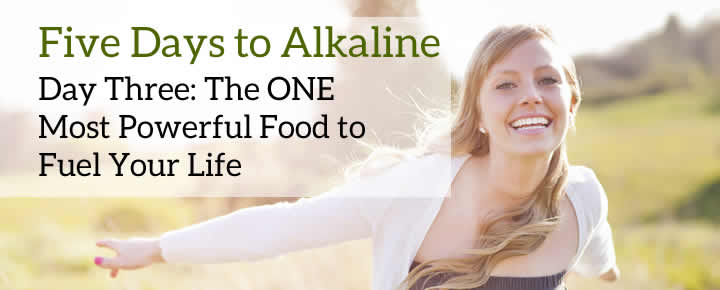 Day Three: The ONE Food to Fuel You For Life
Welcome to DAY THREE of my new free course, Five Days to Alkaline, a five-day video training course on the core of getting alkaline. It teaches you, not the basics, but the most important actions that will give you the biggest benefits, easily.
Live Energized and my way of teaching is all about making it as easy, enjoyable and achievable to get to your best ever health & body – and the energy you deserve!
In this lesson, Day Three, I teach you the one food that will fuel you for life: healthy fats!
In this lesson we cover:
WHY fats are the key to unlocking your energy and health
The amazing fat-loss benefits of eating the right fats!
Which fats to focus on and which to avoid
And most importantly, HOW to get enough of the right fats in your diet, without the hard work
I show you the actual, implementable steps you can start to do TODAY for big results.
Day THREE Downloads:
➞ The Complete Rundown of Essential Fatty Acids: My guide to which oils to focus on and why they are so beneficial
➞ Omega Oil Rich Recipes: Omega Breakfast Muesli | Red Pepper, Walnut & Almond Omega Spread | Coconut Chia Cream Pots | Chai Infused Vanilla Porridge | Soothing Gut Healing Soup | Delicious Omega Dressing
➞ Amazing Omega 3 Supplements: Udo's Choice Ultimate Oil Blend | Organic Flax Oil
➞ Coconut Oil: Organic Coconut Oil
Research, References & Scientific Literature
Do You Want to Turn Your Health Around in Just 7 Days for Just $1.99?
If you love the look of this guide and the benefits it will bring, check out my book The Alkaline Reset Cleanse. It's a gentle, enjoyable seven-day Cleanse that will completely transform your health and life. Abundant energy, dramatic weight loss, digestion healed, inflammation gone...these are all results my students have experienced from doing their Alkaline Reset Cleanse...
LIMITED TIME OFFER: The Alkaline Reset Cleanse Book is Just $1.99 (Kindle/eReader) -- Click to order now and get over $120+ of extra alkaline training from me!
Real Results from the Alkaline Reset Cleanse Book:

---